I had a very interesting day last Friday. I was invited to Edelweiss Showroom, an event that took place at the Tiffany hotel, Geneva and gathered dozens of the most talented young Swiss designers.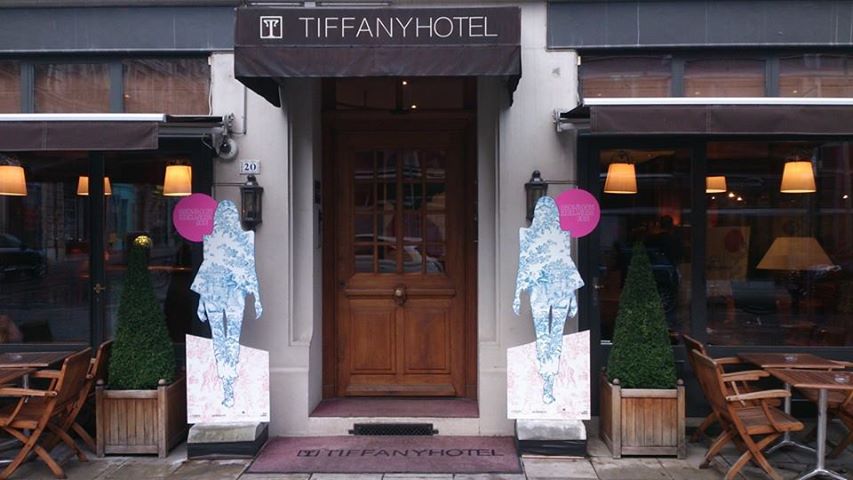 I was invited to this showroom by Tamara Perez (http://www.tamaraperez.com/), whose FW13 and SS14 collections I had a privilege to shoot. Tamara was sharing her showroom with two other talented designers - her friends - Pascale Cornu (https://www.facebook.com/pascale.cornu.75) and Sibylle Kuhn-Lanz (http://seamdesign.ch/). It was a great pleasure to see Pascale again and to meet Sibylle, whose work I adore :)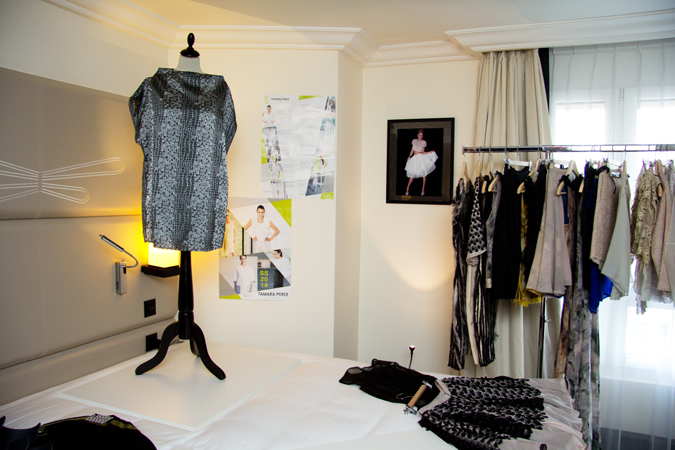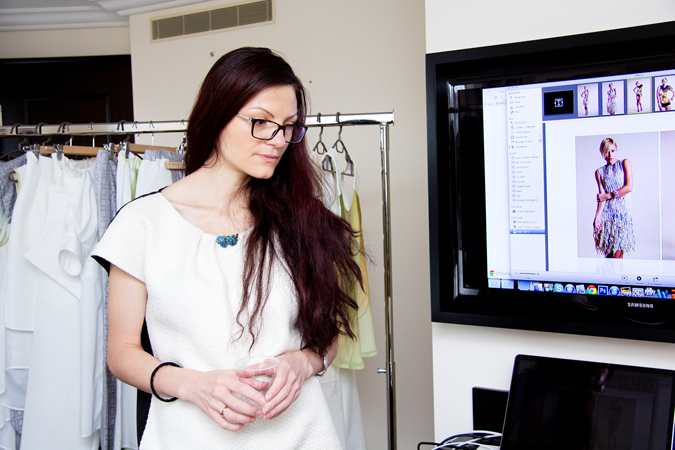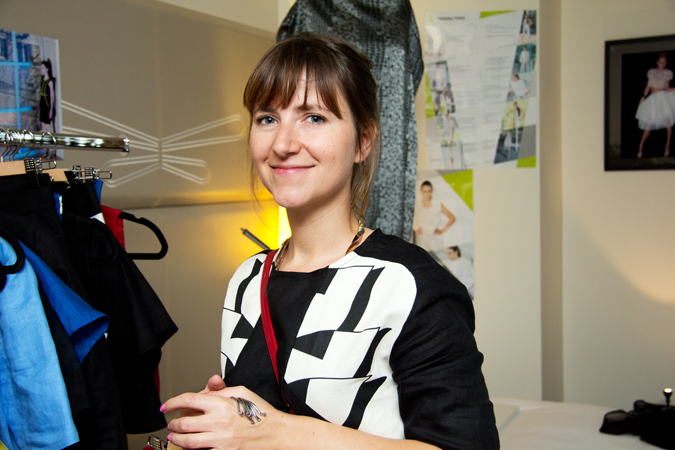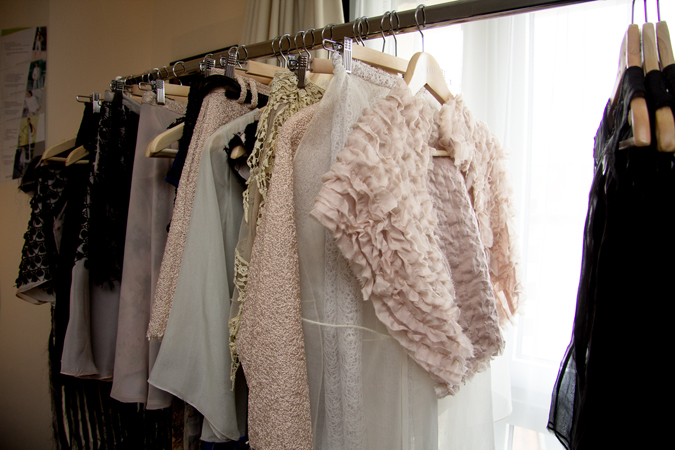 Even bigger pleasure was to see my own pictures at work - on the wall there were two posters of Tamara's collection. Those pictures were my work. My other pictures were on the invitation and also on a poster for a super-cool contest - Tamara offers great prizes (one of which is a photo session by me and Diane) for her clients.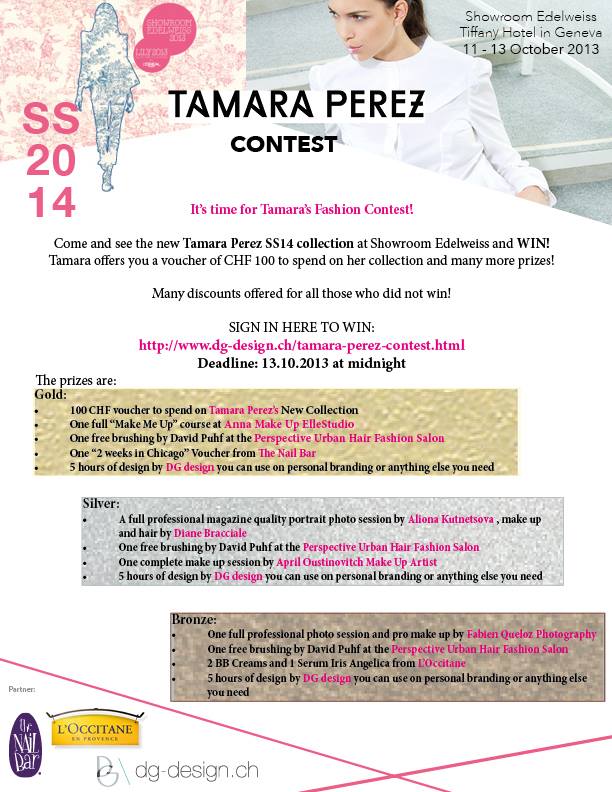 During my stay at Tamara's showroom I met her fabulous PR team, as well as (surprisingly) her fabric-man. During the hour he spent in the room, he managed to show to the girls, I think, hundreds of fabrics - all fabulous. The girls reminded me children in a candy store :) Now I think I've got a little hints on what their next winter collection would look like. But I can't talk about it ;)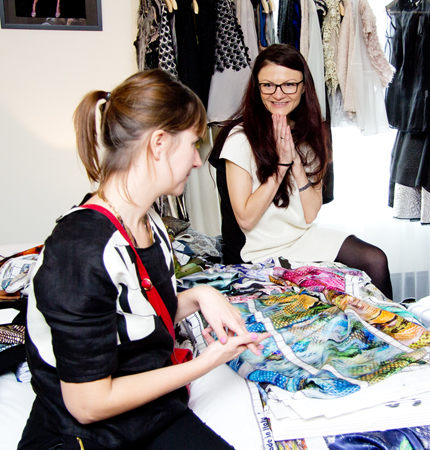 The time passed and soon the showroom was open. While Tamara met her first customers, I took my time to look around. Looking around was more then interesting! Some known faces, someone new, and someone I only met on the web before.
I was happy to see Aleksandra Wisniewska (http://www.aleksandra-wisniewska.ch/), who I was working together a couple of years ago. It was a very pleasant and productive shooting, pictures from which appeared in Femina and other (mostly German part) magazines. Alexandra had her separate room (while most other designers had 1-2 neighbours). Her new collection was super beautiful - strong geometry and soft colours. In addition to clothes, she now also does beautiful bijoux.
Other pleasant meeting was with Barbara from Viva Frida (http://www.vivafrida.ch), with whom I hope to collaborate early next year, and Laure Paschoud (http://atelier-laurepaschoud.ch/), whose magnificent transformable pieces I hope to work with even earlier.
Among the most interesting showrooms for me were ones by students from HEAD - both bijoux and clothes.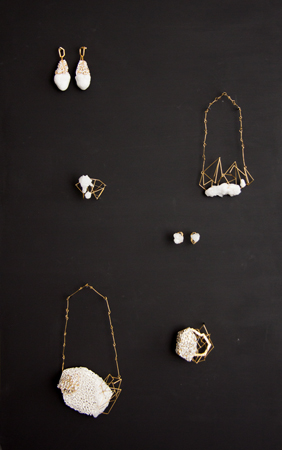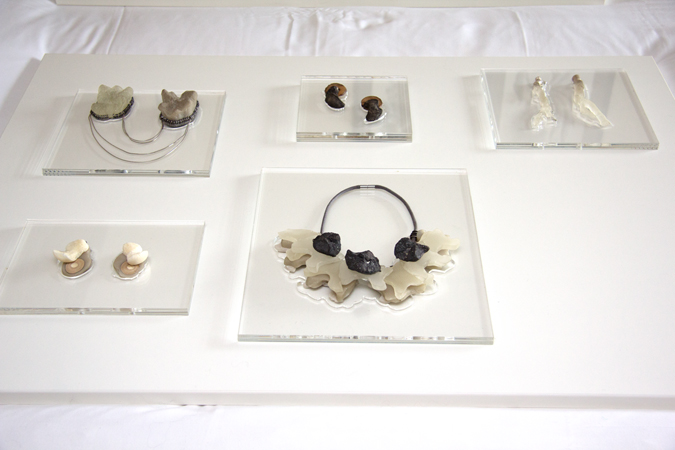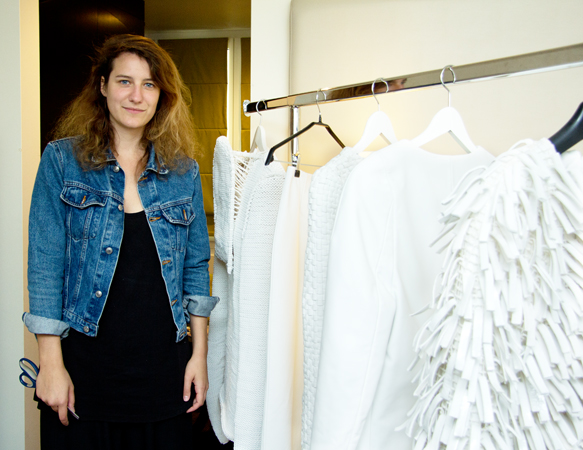 These people are not concerned so much about their pieces being saleable, so they sometimes create the real pieces of art. This time it is me who felt like in candy store. I just could not decide which collection I would like to photograph first :) Which one I selected? Well, you will see very soon :)