Hi All :) I present you the second part of my interview.
Q: What are your inspirations ?
A: There are a lot of things that inspire me. In fact, anything can become an inspiration. At some time I was really inspired by the bold texture of an old dark wood or an old metal. I was looking for a wardrobe that would complement these textures and I found Aleksandra Wisniewska, a super talented designer from Zurich. Together, we made an industrial style photoshoot, pictures from which were later published in Femina.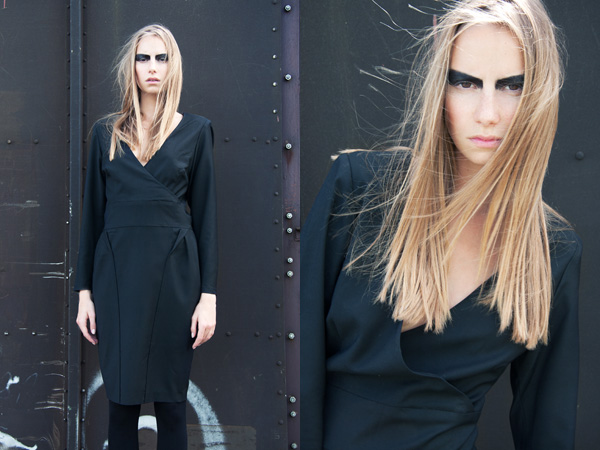 A huge inspiration for me is traveling. My best pictures were taken in Paris, London, Lisbon, San Francisco. A trip to Venice was a constant source of inspiration for me during the last winter. A short trip to New York made me think about the look of a modern, strong, independent woman. Whenever I travel, for work or leisure, I never take any pictures of the places I visit. I rather try to capture its spirit, memorize as much as I can, and later transform these memories into pictures I do in my studio.
Of course also I have photographers who inspires me a lot. My favourite photographer is Peter Lindbergh. He is the real genius. His deeply emotional black and white portraits motivated me for years to explore the emotions in my own works.
Q: What are your last collaborations ?
A: I think my best collaboration so far was the one with two dancers from Ballet Béjart: Florence Leroux-Coléno and Lisa Cano. The idea of that shoot first came to me in London, where I worked with a model wearing a dress from Pierre Garroudi. The dress looked quite simple until we got to the street near a river that had a constant strong wind. As the model were walking for me along the street, the dress bloomed as a flower, forming complex and so beautiful shapes. I showed these pictures to Diane and she liked the idea. We started to think, how can we show the wardrobe in motion, but not just how other photographers typically do it (asking a model to take the dress and then drop it or to turn around), but in some more interesting ways. We decided that we need to work with dancers, who know their bodies and know how to make clothes fly. We went to Ballet Bejard manager and introduced our project. In a week, Florence and Lisa contacted us. They are super talented, very creative and open. With the styling by Diane, they were looking like angels and for a few hours they danced just for us, for our idea - it was just amazing.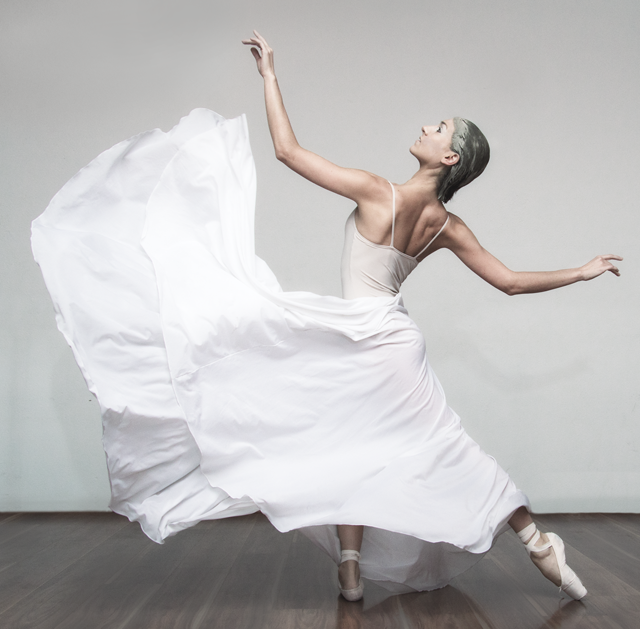 Another, more recent collaboration was with a great jewellery designer, Pauline Held. She created her great collection of wooden bijoux in bold colours while being in the Caribbean. From there she brought this bold, fresh and natural mood. We worked with one of my favourite models (and a good friend) Laure Lavanchy. Her bubbling personality, and a beautiful natural look with styling by Diane, helped me to create this atmosphere of fun, colourful indian summer.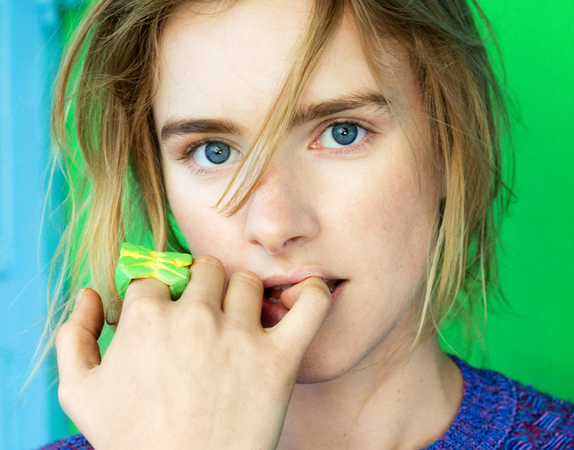 My latest photoshoot is a collaboration with a beautiful young Ukrainian gymnast Anna Levina. I don't want to reveal the details yet, but I promise you will see some really beautiful pictures of her very soon :)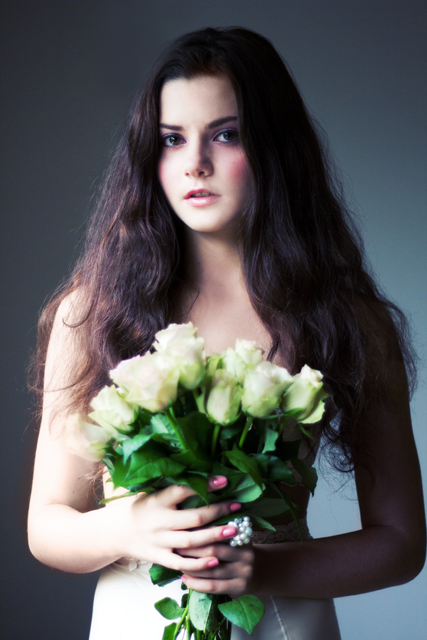 Q: Which are your future project ?
A: I prefer not to talk about future projects - it is a kind of superstition of mine - before a shoot is done anything can change so… just stay tuned and you will see :)
Q: What do you prefer about your work ?
A: I like the never ending feast of fashion - colours, textures, light. During photoshoots, there are those very special, perfect moments, when everything comes together - style, light, motion. If one can create such moment and then capture it - a beautiful photo will result. But to create this moment you need weeks of preparations - meetings with designers, finding the location, working on mood-boards. Then you need hours of work during the shoot - hours of make-up and hair styling, then the work with the model - to explain her the role, to find the right expressions, pose, attitude. And then, if you are lucky, you will get this one picture. Something that will look perfect for you during some days or weeks. And then you see how to improve, you got new ideas and you keep going.
I like that my choices in photography have no end and no limit. I will always improve, learn and live something new. One of the things I like the most about my work is meeting people. As a fashion photographer, I have a privilege to meet really beautiful people on a daily basis. But beauty never was enough for me. I am looking for something more. Once, being in California, I got to work with a great music writer and a singer Becky White. The shoot took all the day. She took me to her studio where she writes her songs, then to the place where she grew up - the landscape of hills with dried yellow grass. The road meandered around the hills, and Becky told me about her grandfather, who was a farmer in these lands. Then we went to the beach. It was very chilly and windy. Becky wore a simple flaxseed white dress and a red coral necklace. She was playing her guitar and I was taking pictures. I had a feeling I knew her for years, even though we met just that morning. And, for some time, I had all that together in my head - her childhood at the farm, the yellow grass on the hills, her studio with all these instruments, a white dress, a red necklace, and all the music she played during the day. And I took the picture, the one that now graces her new album.