Today I would like to share with you my thoughts about a topic discussed so many times that it is almost impossible to be original. I want to talk about the perfect model.
It is my belief that the key to a great picture is emotional connection between a model and a camera. You could say there is no picture without a good styling, make up and hair, and you would be damn right. But a perfect style alone will not make you remember the picture - you need something extra, something outside fashion.
Throughout all my photography practice I have been blessed to meet "my kind" of models several times. I met the first one, Julia, in Moscow, just a few months after I started to photograph. There are plenty of beautiful girls in Moscow, but she was special - like me, she was a physicist by education and, because of that, we shared some special perception of the world. Whenever we were starting the shoot, we could not stop. Sometimes shooting all the day, trying different themes, going from fashion to simple tests, to nude and back to fashion. It was an endless search of the striking shot.
I know, now everybody is desperate to work in a great professional team. I will go against the mainstream by confessing that, for me, the best way of working is to work with a model alone, at least when we are on the set. That is why in my studio I have styling and shooting places fully separated.
As an example, I can show you a picture that was already published twice: in the american Darling Magazine and the swiss My1st. This picture of beautiful Vlada was taken near her house in a little village not far from Geneva. We spent a lovely morning together, playing with the feeling of pleasant L'ete indien. Make up is by her, and the clothes are hers as well.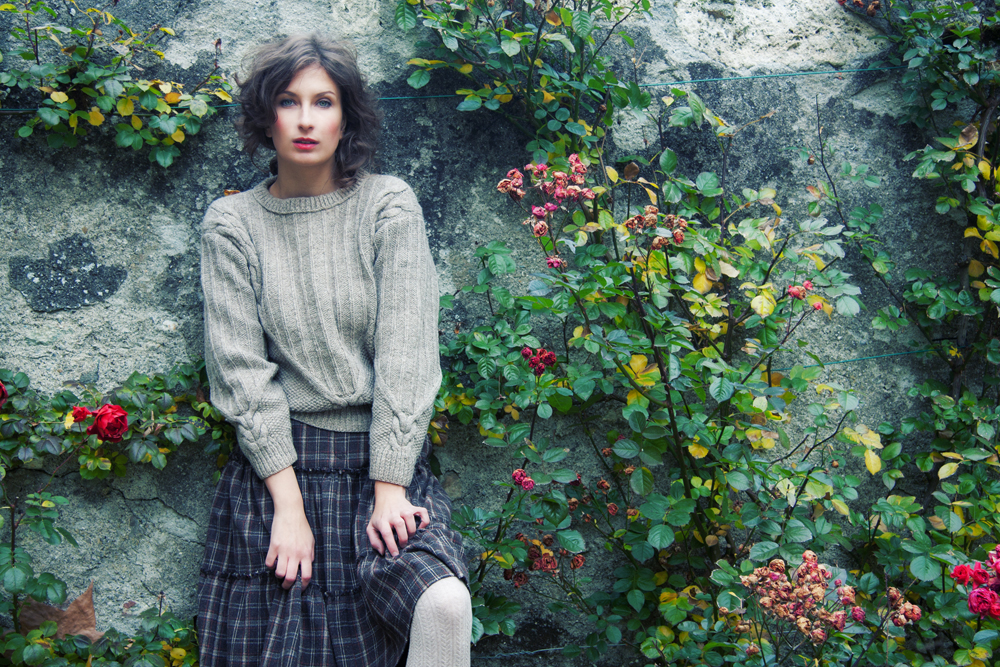 I think it is the most important for a model to be open emotionally, to forget about how she looks and embody the way she feels. I met a lot of really beautiful girls with whom I had no desire to work again after our first shoot. Because it is not mere loveliness I am looking for. Frankly, it is easy to find a beautiful girl to shoot. I am looking for a girl who would share my view, my inspiration, and who will take it to the limits, provoking me to create pictures on the limit of my abilities.
This was the guideline behind all of my best pictures: by talking about music, literature, philosophy, physics, sharing our inspiration outside of fashion, creating some kind of intimacy by sharing our dreams, we were making the next little step in the direction of perfection.