Although this post would not be that interesting, I believe, for fashion people, I just wanted to leave this sort of window to be able to look back later and see how I felt in this point.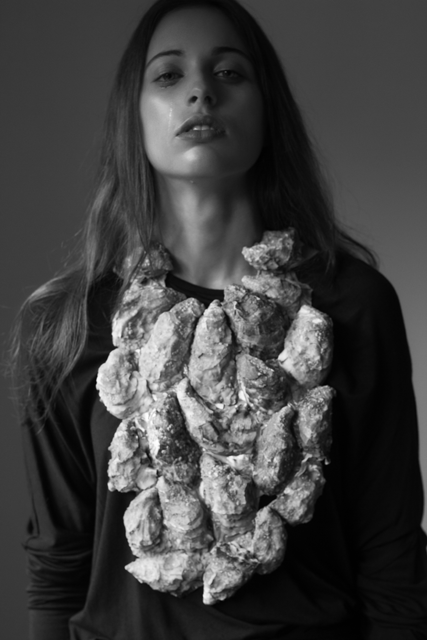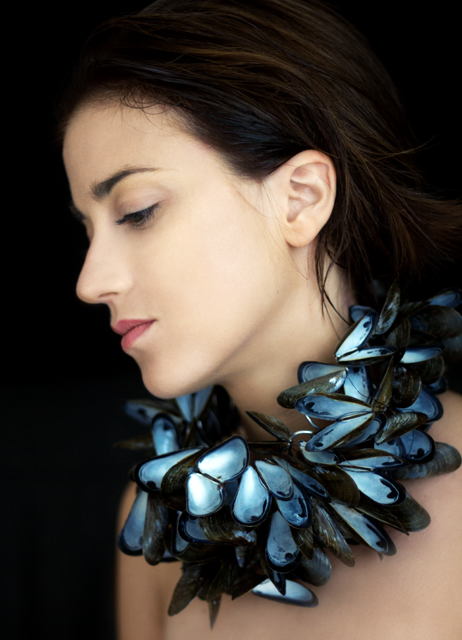 My dear friend Tiffany wanted to make a very special shoot, where fashion meets fine art. She made really beautiful pieces with a lot of meaning in them, and choose me to show them to the world.  It sounded like a big challenge, because the words "fine art" always make me feel both reverence and anxiety (who am I, with my fairy tale stories and absence of formal art education, to explore this themes).
So, we set up the shoot. Walking in a clean and empty room with a simple natural light, I prepared myself to clean and conceptual shoots, but my fairy tale nature took over. These necklaces were magical and great and strange and they transformed girls in some unbelievable water creatures, fashion fantasy took over reason... again.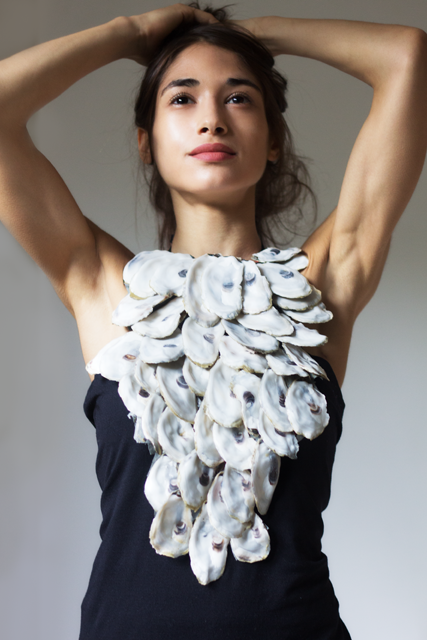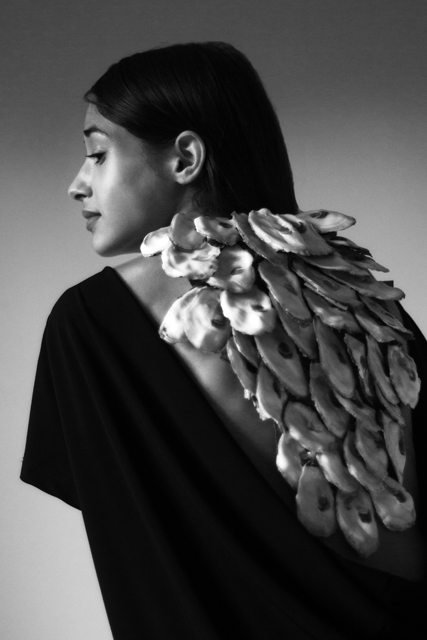 Returning to fine art thing... in 2 weeks I start my new job in ECAL, hopefully I will finally get more educated there :) I don't know if it will fit and how it will go, but I do know that a lot will change for the shootings. They will be more rare... hopefully they will be much better :)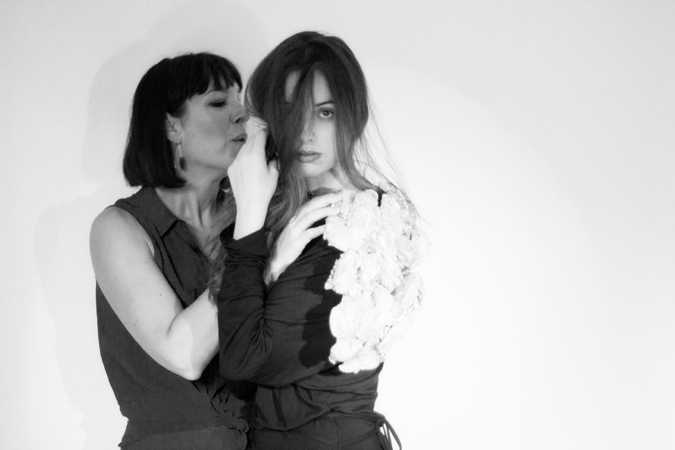 |
|  |