I'll just start with a quick "lyrical digression" and then I'll get to the analytical part. Here is how it goes guys..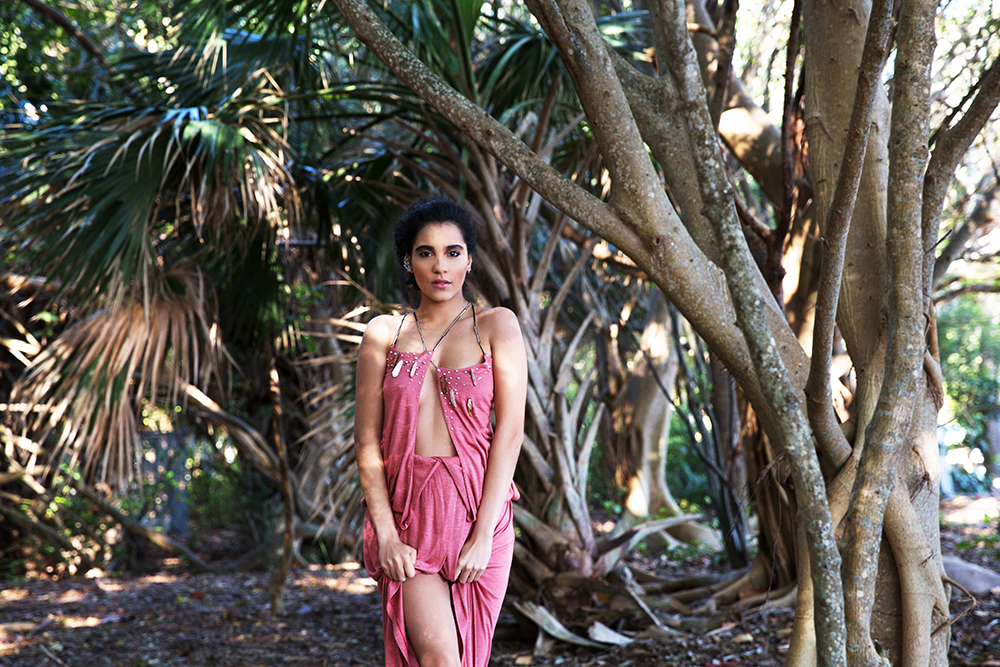 It's been 10 months now since I came to the US. And to say the least it was a blast: Dream Project, Raw Artists and Liquid Arts showcases, 2 personal exhibitions, successful Kickstarter campaign, monthly travels to different corners of the country + west cost and NY travels. It's been the life I dreamt about and I absorbed it like a sponge. Now as I write this instead of preparing my workshop for Saturday. I think it's time to converse again - cut to the chase, set the priorities. And I think, my first priority will be this project, the whole year of work and travel in an attempt to understand the US fairytale landscape.
I have done 7 travels so far, my minimum goal has been 6 and maximum is 12 stories, so I would say I am a bit more the half way through.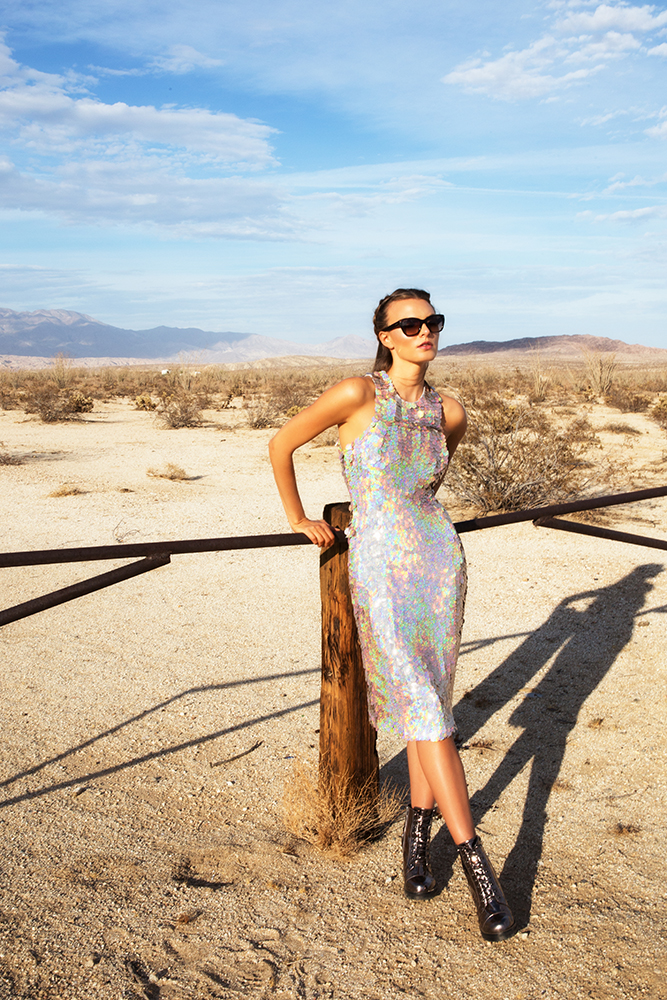 Tip #1**Set up the framework**
When I am working on a big project I like to start with rules which will help me make decisions along the way. For example, how often do I travel for the project? If I will do it too often I might burnout in the middle of the project, if I do it too rarely I might loose interest. How do I finance the project? Finally, what is the smallest acceptable outcome, what is an expected outcome and what is the dream outcome. Sounds technical,  but you will have tons of opportunities for creative chaos along the way, make sure you won't fall off the grid in a process.
Tip #2 Talk about your project
Frankly, this is one of a few things that I changed my mind about. When I just started, I considered it a bad luck to talk about the project before it's done, I was also somewhat protective about the ideas and deaf for critique. But now I am more confident and also more aware that there are more great ideas out there than even decent executions. So I talk about future projects, I brainstorm with people of different paths of life and creativity, I try to spot the moments when I was able to see the spark in person's eyes and I take all this info into account when crafting my art statement for the series down the road.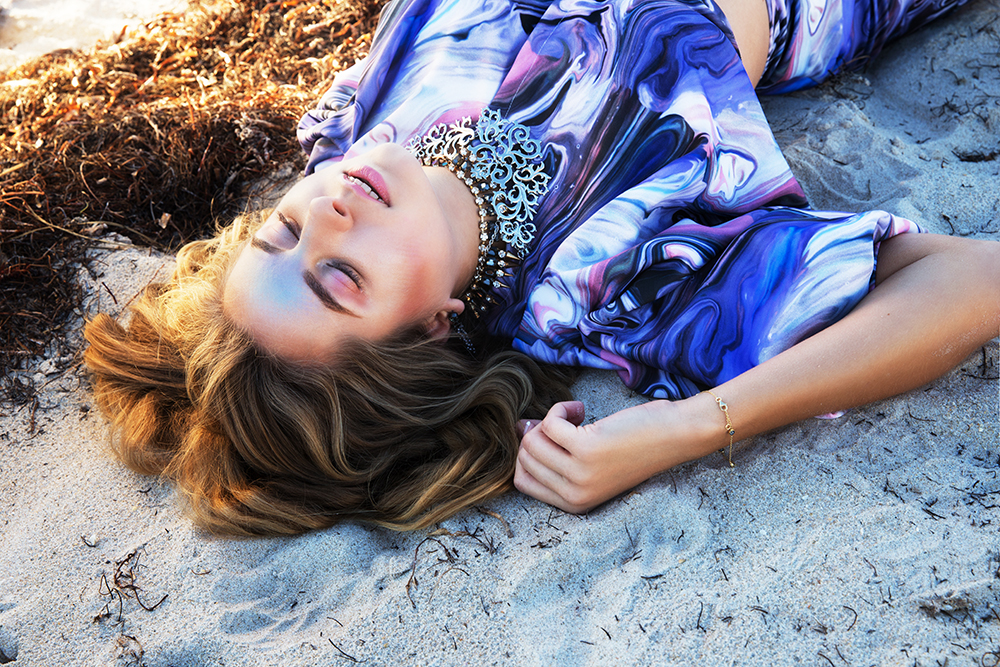 Tip #3 Know when to improvise and when to stick to your vision
If you are lucky enough, you will share the project with other excellent creatives. Just as you did, they get where they are using their strong personalty. And sometimes your visions will clash till the point one of you will be ready to leave the project. You need to know in advance how will you handle this situation. In the On the Road, I used three main rules:
I explained in the very first letter what the objectives of the project are: making a series of editorials and using the best pictures for the personal exhibition. So for example the designer didn't expect to use the photoshoot for producing the collections lookbook or even shooting the whole collection. If you have restrictions, start with them, don't add them on the go.
I also made sure we all started with the same brief: what the story is about and what the character is about. Start the creative exchange with your team with this information and and a first general moodboard and give this information to the models (again) while the make up is being done.
After this I trusted the team fully with the look - outfit, make up, hair, props - I only gave my opinion when asked about it. Most of the times I was just an amazed observer, seeing people doing their best work. But once on set, I accepted no co-direction at all. People could watch what model and I are doing, take a behind the scenes photo and video, but no talking to the model and no irrelevant chat on set.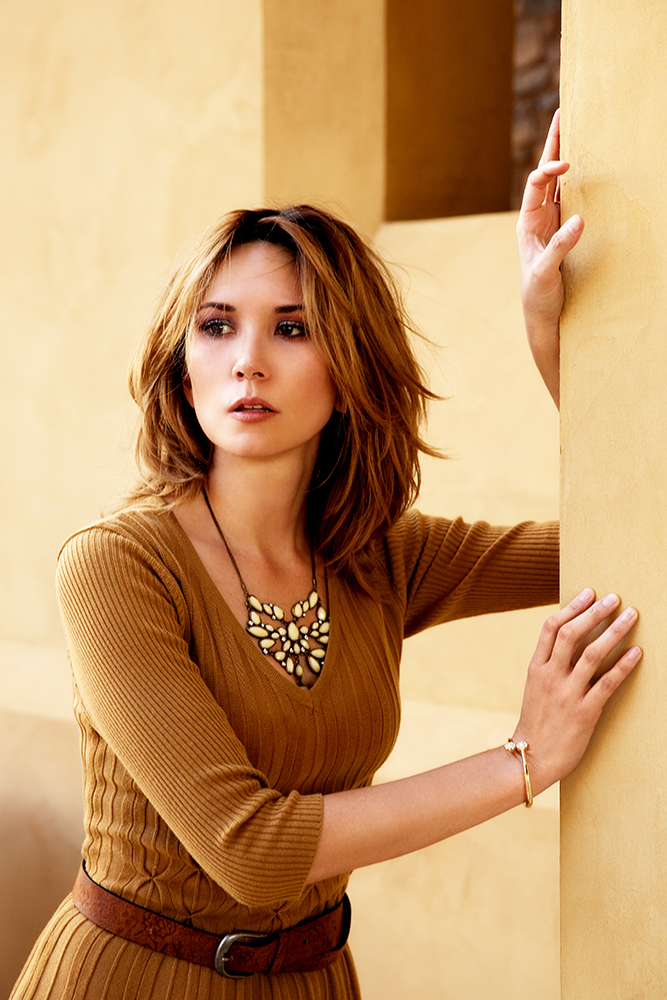 Tip #4 In between progress
For me the goal of every long-term project is to finish with more then I have started with. When working with Dream project I built every next shoot on the questions that I got during the previous one. Here the idea is the same. The first photoshoot on Lake Las Vegas was just a half a day meet up with a talented stylist and half an hour trip to a small city not far from Vegas, the latest one was 2 day trip dedicated to the photoshoot, team of 8 and working with a boat that we brought to one of the swamps near New Orleans. Of course not every single trip is a step up, and you always need to solve new set of problems along the way, but you need to learn at least one new thing from each photoshoot or you will end up just repeating yourself with different backdrops.
Tip #5 Fun :)
This all sounds awfully technical :) And the reason for that is I can't tell you how your creativity works! For me it was a blast to work in Philadelphia on a very dangerous-looking street, sweet in the desert during 100F hot afternoon, getting frustrated with not catching the sunrise in Miami, but still turning the idea around. One funny moment was where policemen thought we try to steal something from New Orlean swamp (an alligator? :)) because we had a bag of rice as our prop. All the creativity that is coming into the project is personal and it's impossible to fake it or teach it or copy it. But guys, we are the photographers, not painters: we can't just express ourselves as we pleased with paint and canvas, we have to create something from the reality and inside the reality. We try to trick the real world with all it's chaos and everydayness into reflecting us, the way we feel. And this requires discipline and people skills and planing and a grid and talking and all of the above.