One day in another life (Oct 2021), when covid was the biggest of our problems, I submitted my work titled "Growing Pains" to Moscow International Photography Award. Together with Tokyo and Budapest Awards, this is one of the lead awards in the industry today so of course, I wanted to be considered. Today I got an answer: my work received an Honorable Mention in the Professional Fine Art Category.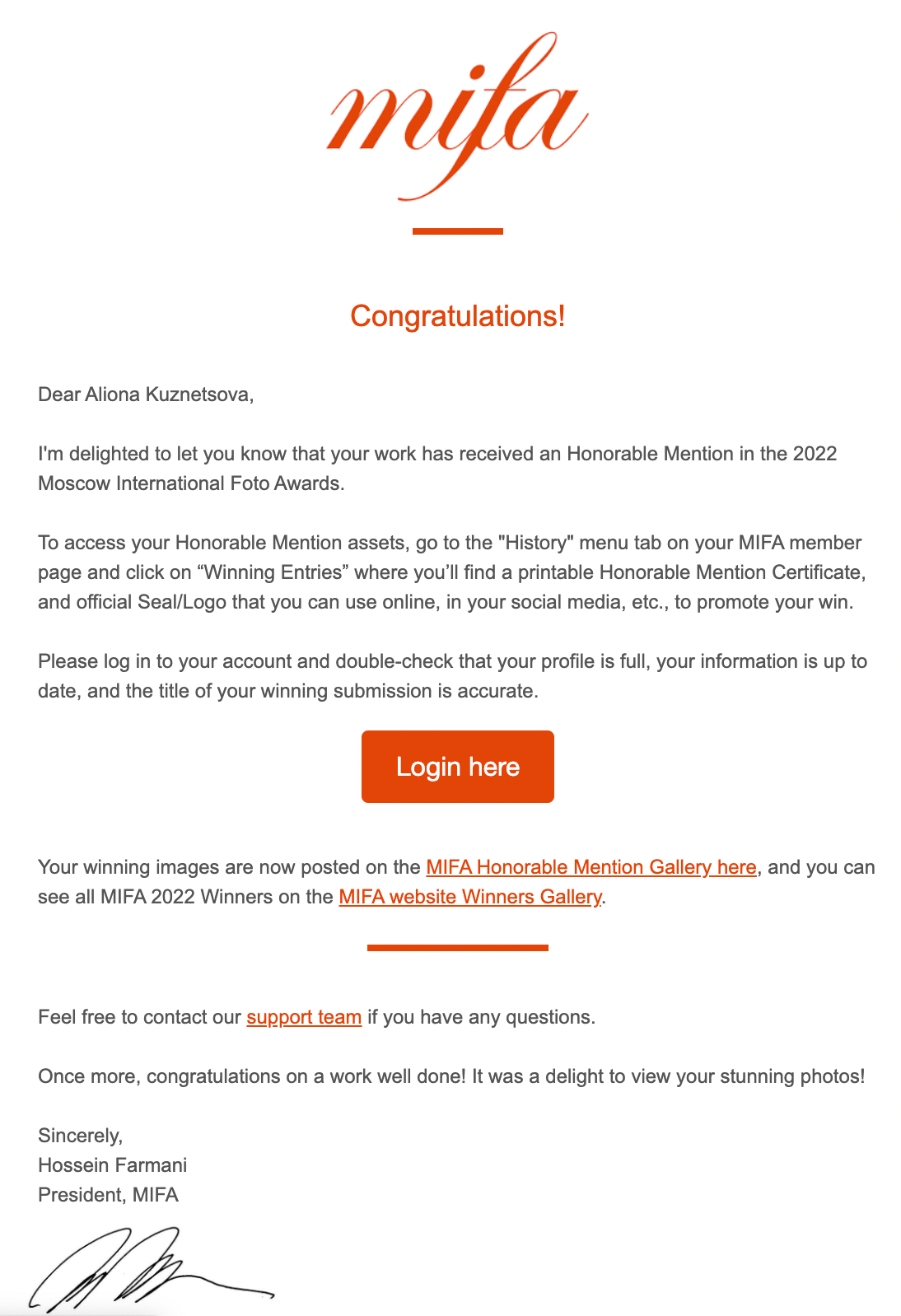 To say I was surprised is to say nothing.
I have two burning questions for Mr. Hossein Farmani, President of MIFA:
How can you recognize me as a professional fine art photographer if you don't recognize me as a person worthy of national identity and human rights? According to russia's official position, Ukrainians are not a nation. We are being put through filtration camps in Mycholaiv and Mariupol, tortured and killed based on our nationality. So how come you recognize me - non-person - as a not only human entity but an award-worthy professional?
How can you give an "honorable" mention with no honor left? How can a nation of child-rapist and murderers "honor" anyone with recognition? It's not honor, it's a stain that you will never clean yourself from and that you now try to attach to names of a few Ukrainian artist in your selection
I suppose Mr. Farmani tries to clean this stain with the following pop-up window on his website: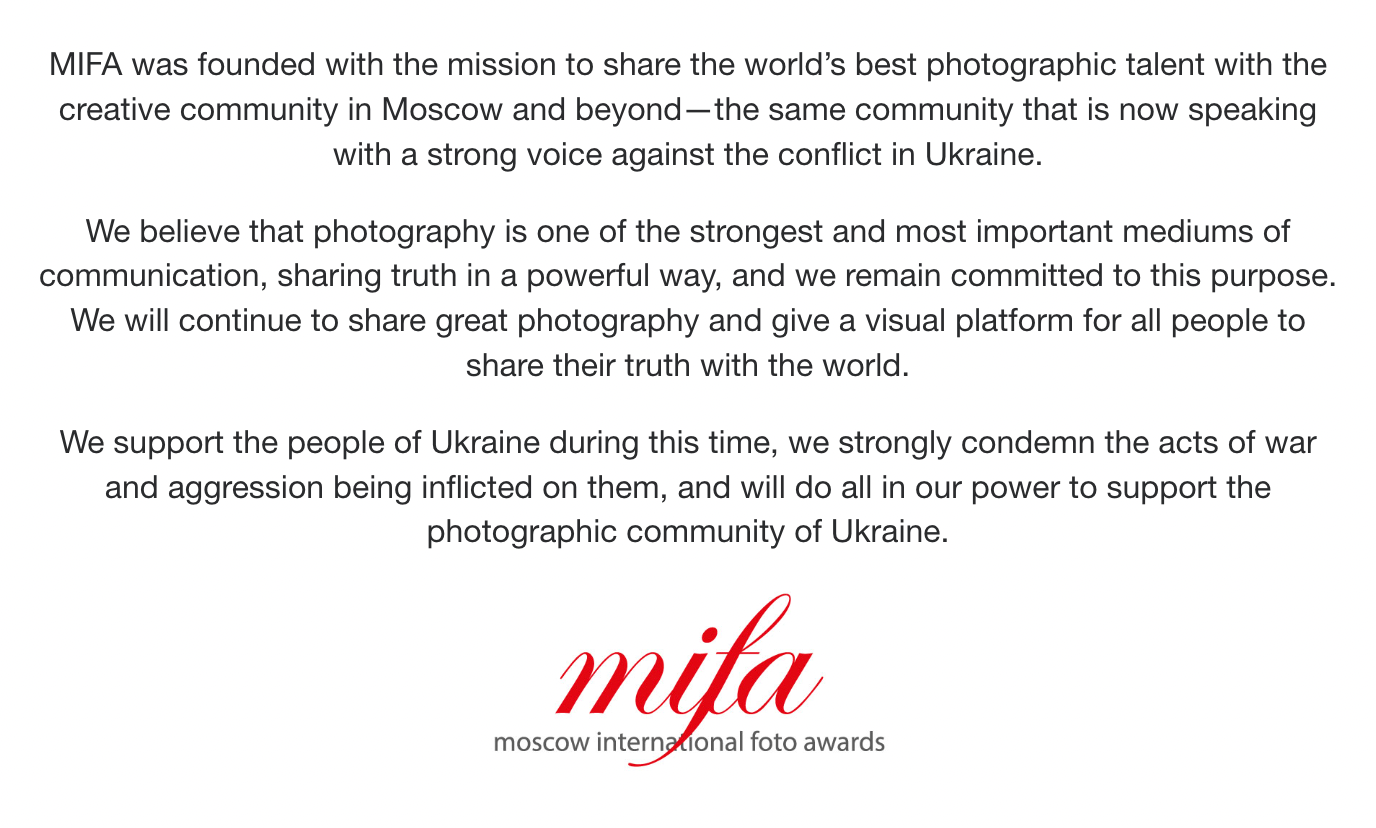 So now he is not one of the aggressors, but a concerned member of the art elite, maybe kind of a rebel even. Silent rebel.
What I need to say to this is, that it's 20 years of your conformity and cowardness that made putin what he is today. It's on you, the "thinking" art elite that 80% of the citizens are brainwashed and poverty-stricken enough to actually support this war. So my suggestion to you and the jury: stop issuing honorable mentions and go take out your trash.