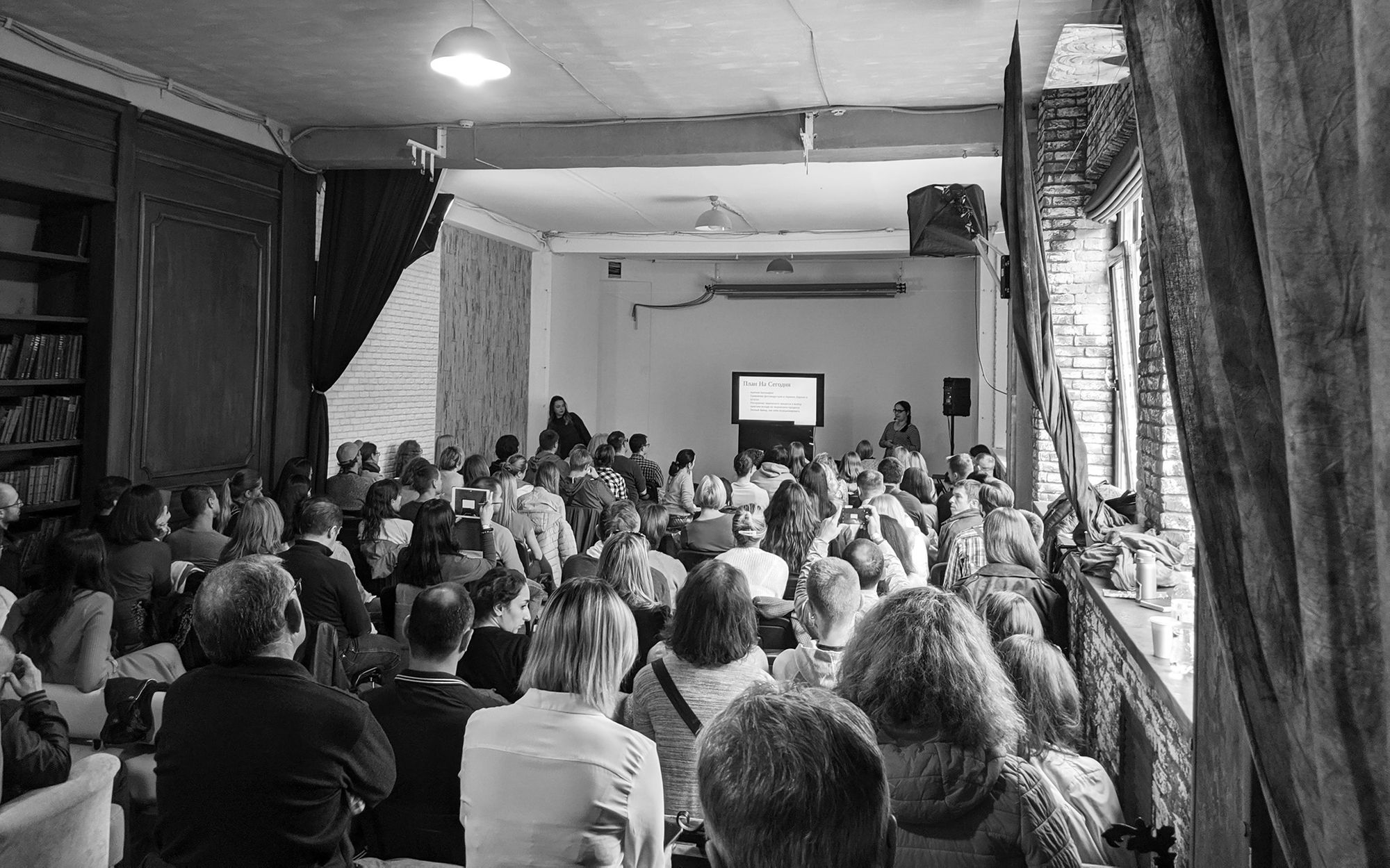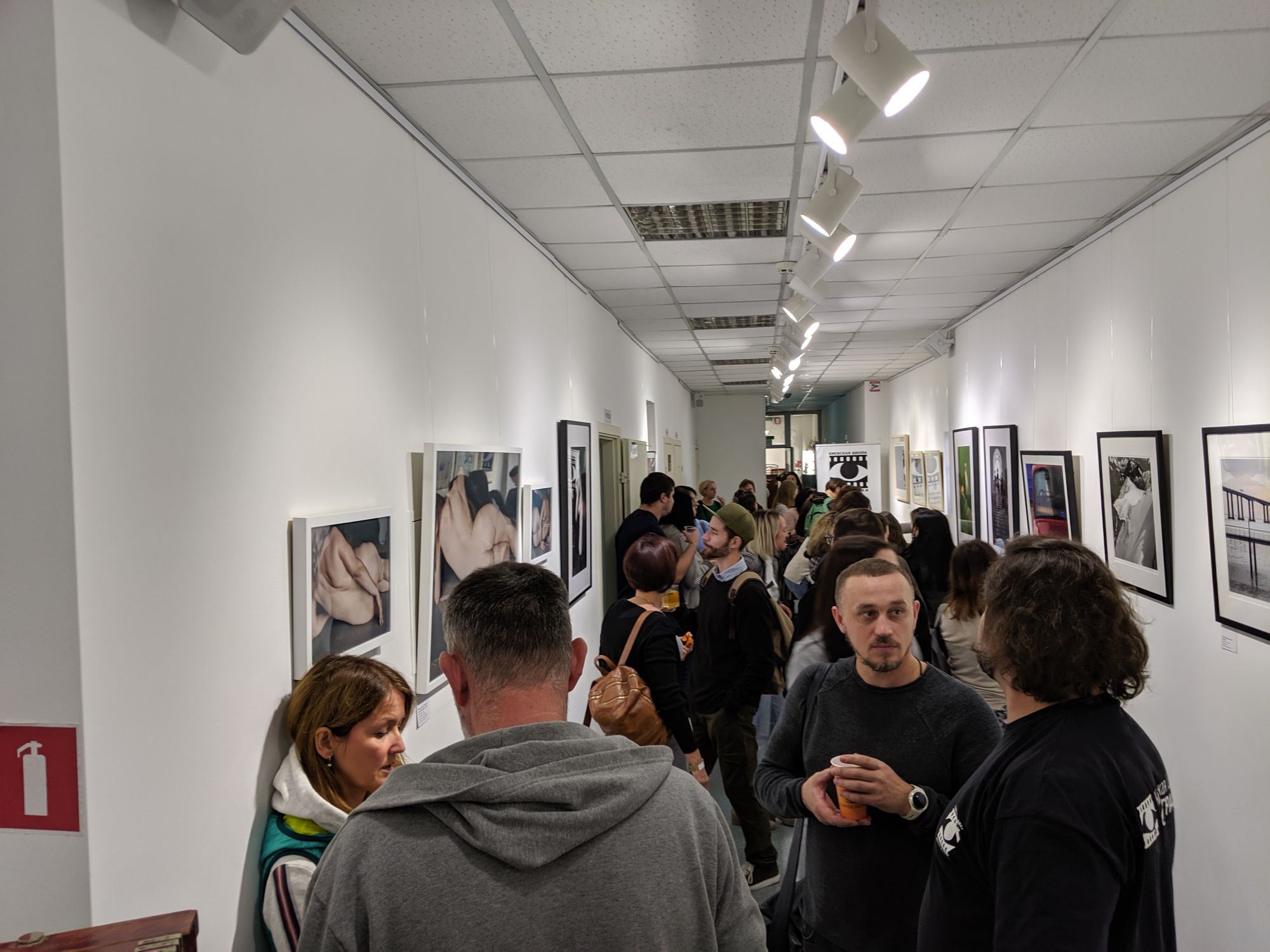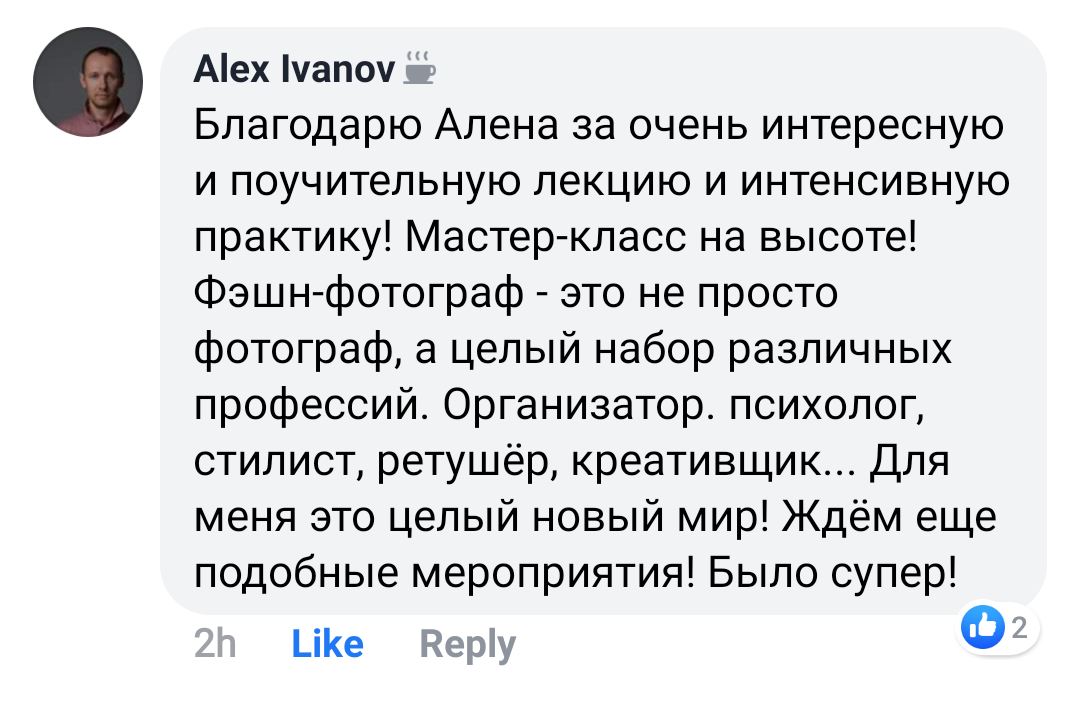 Thank you for a very interesting and informative lecture and practice! Master-class was great! Fashion photographer is not just a photographer, but the whole set of different professions. Organizer, psychologist, stylist, retoucher, creative...for me it's a whole new world! Waiting for more events like this! it was super!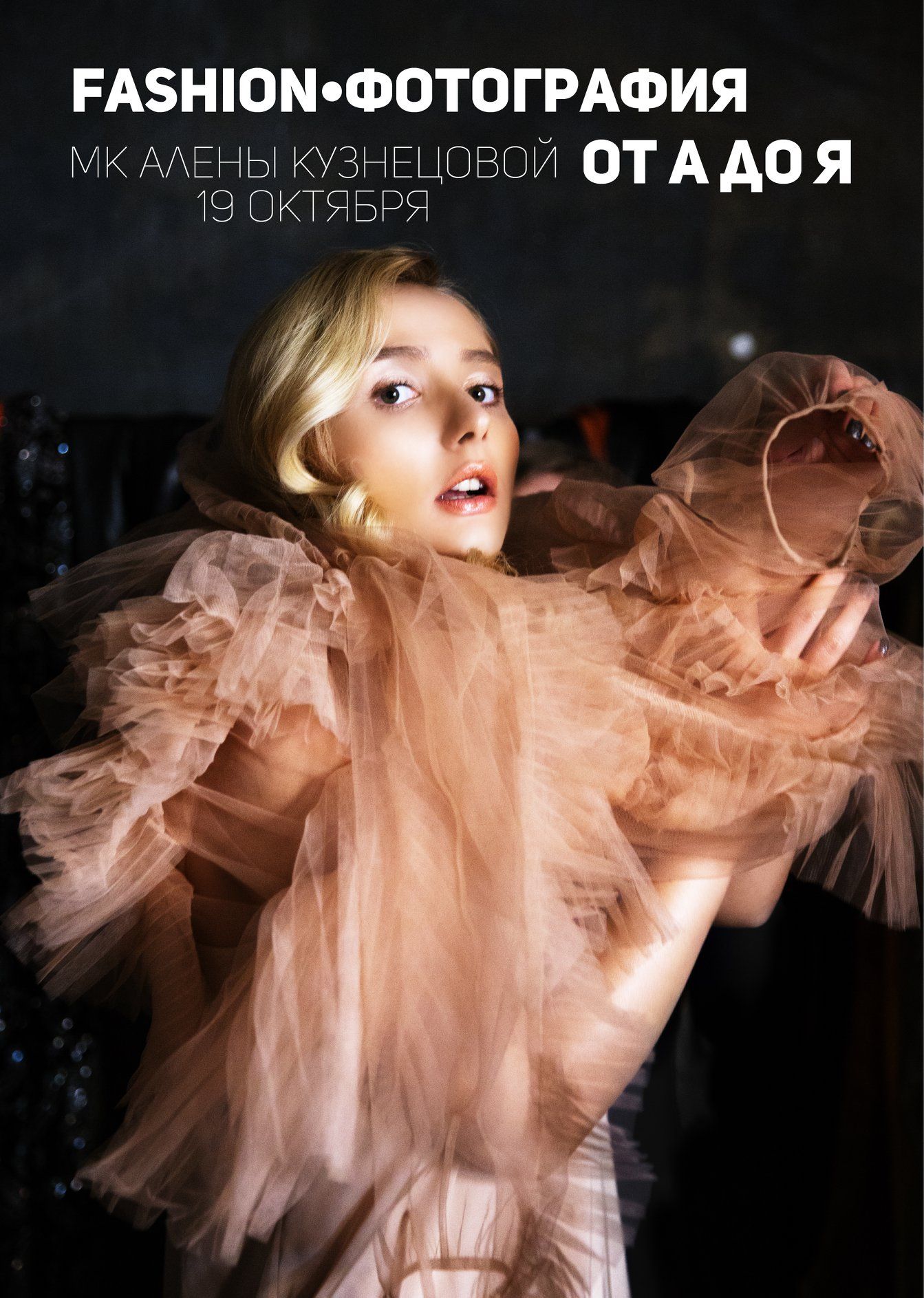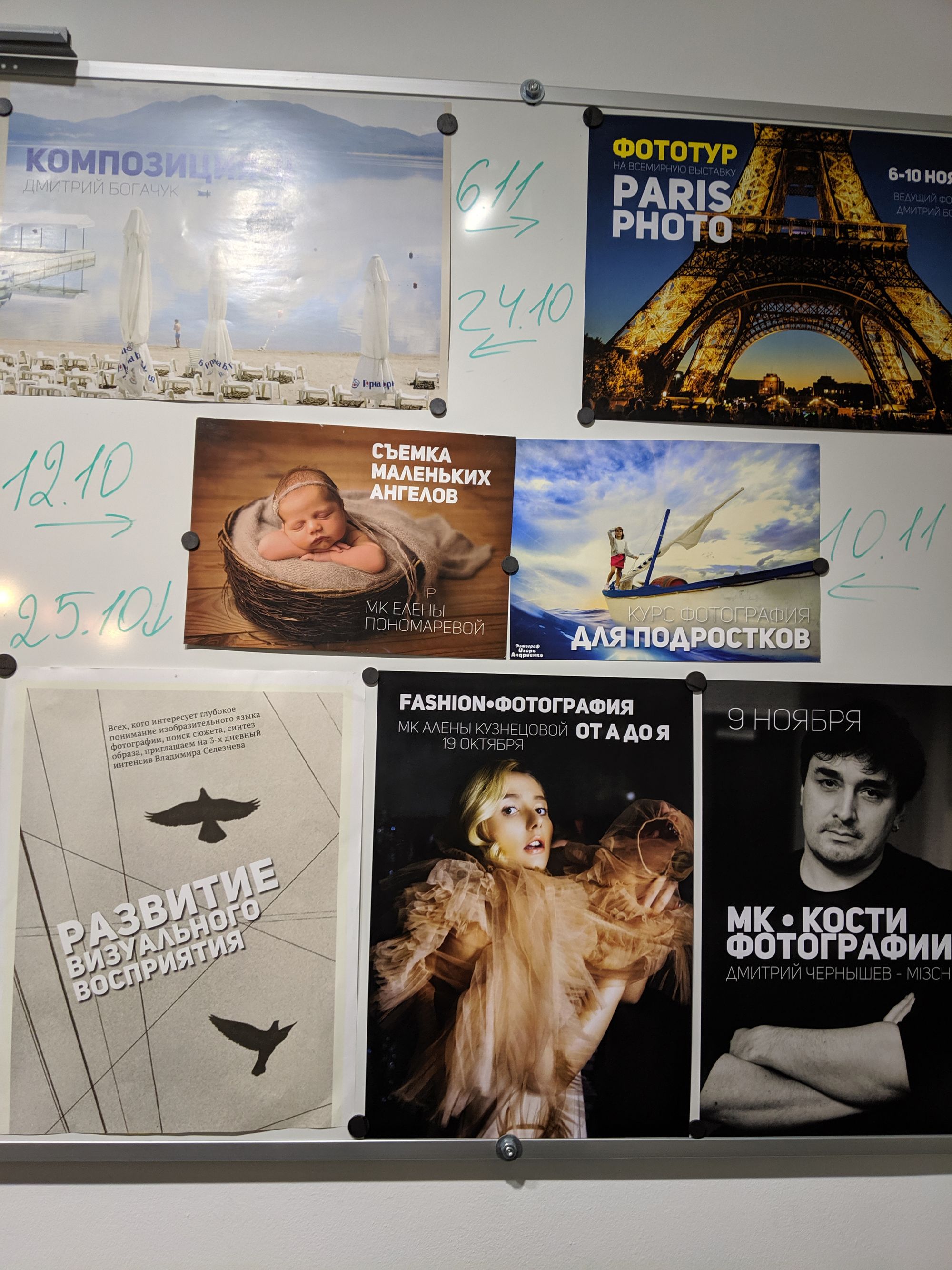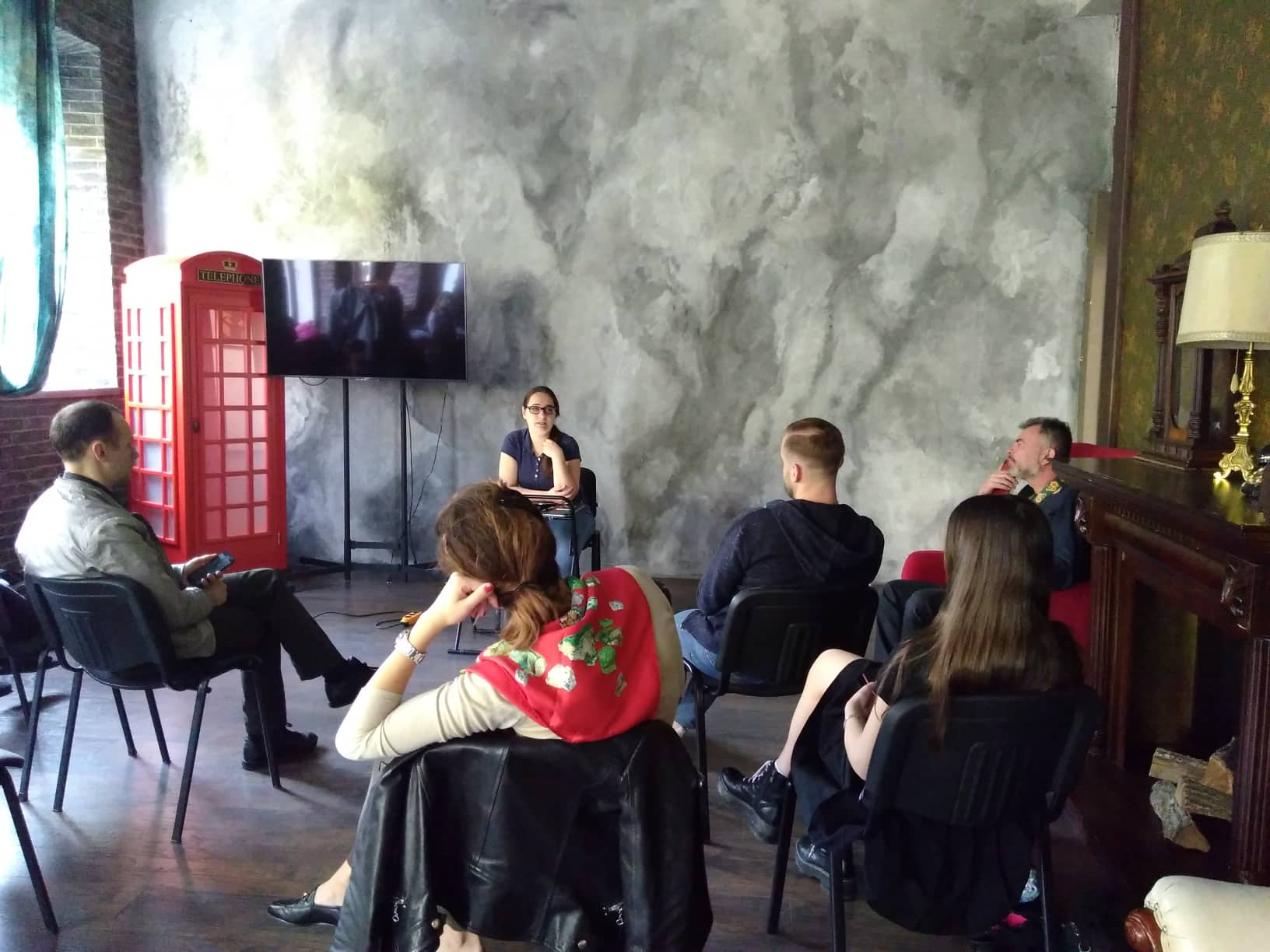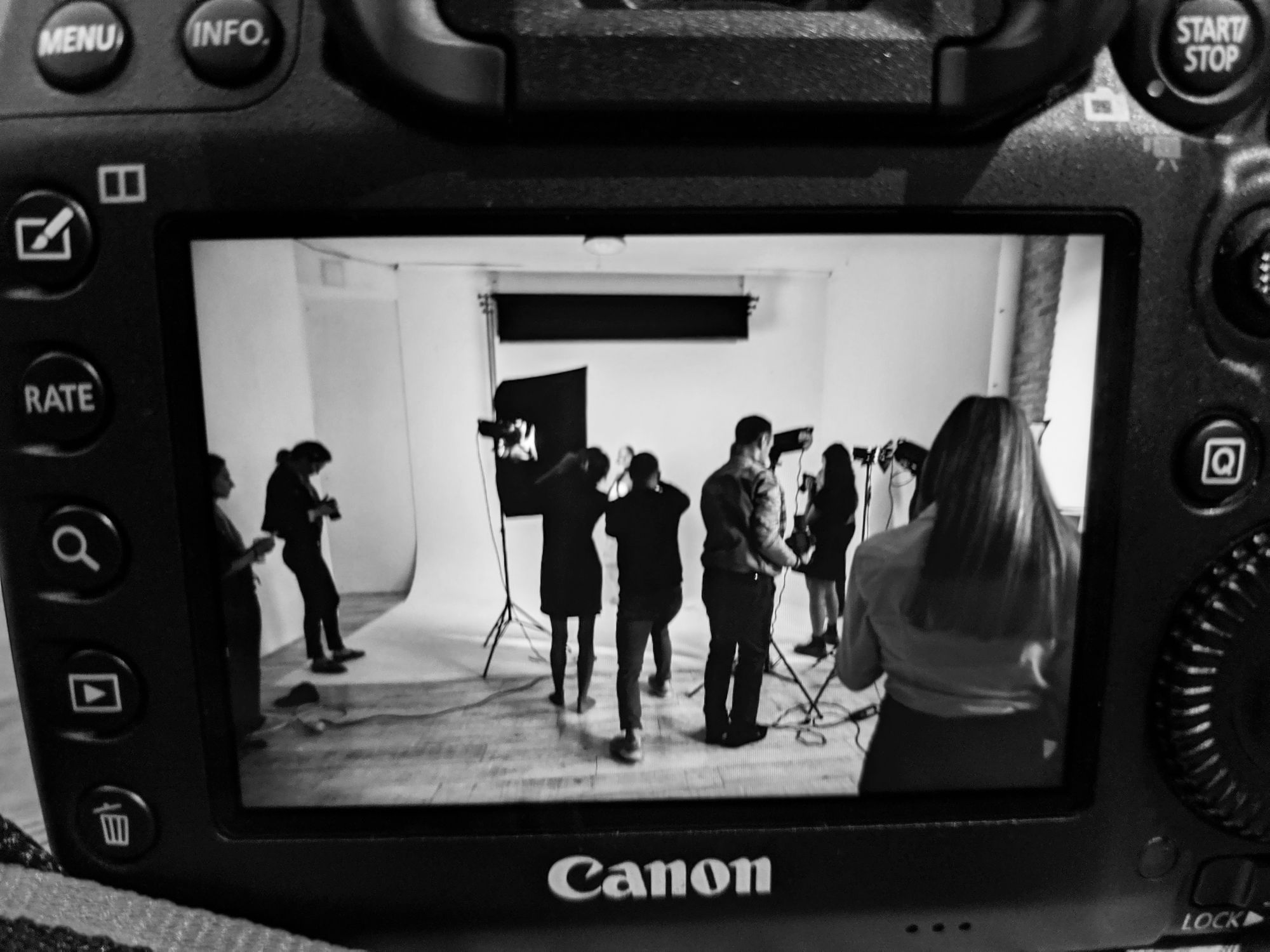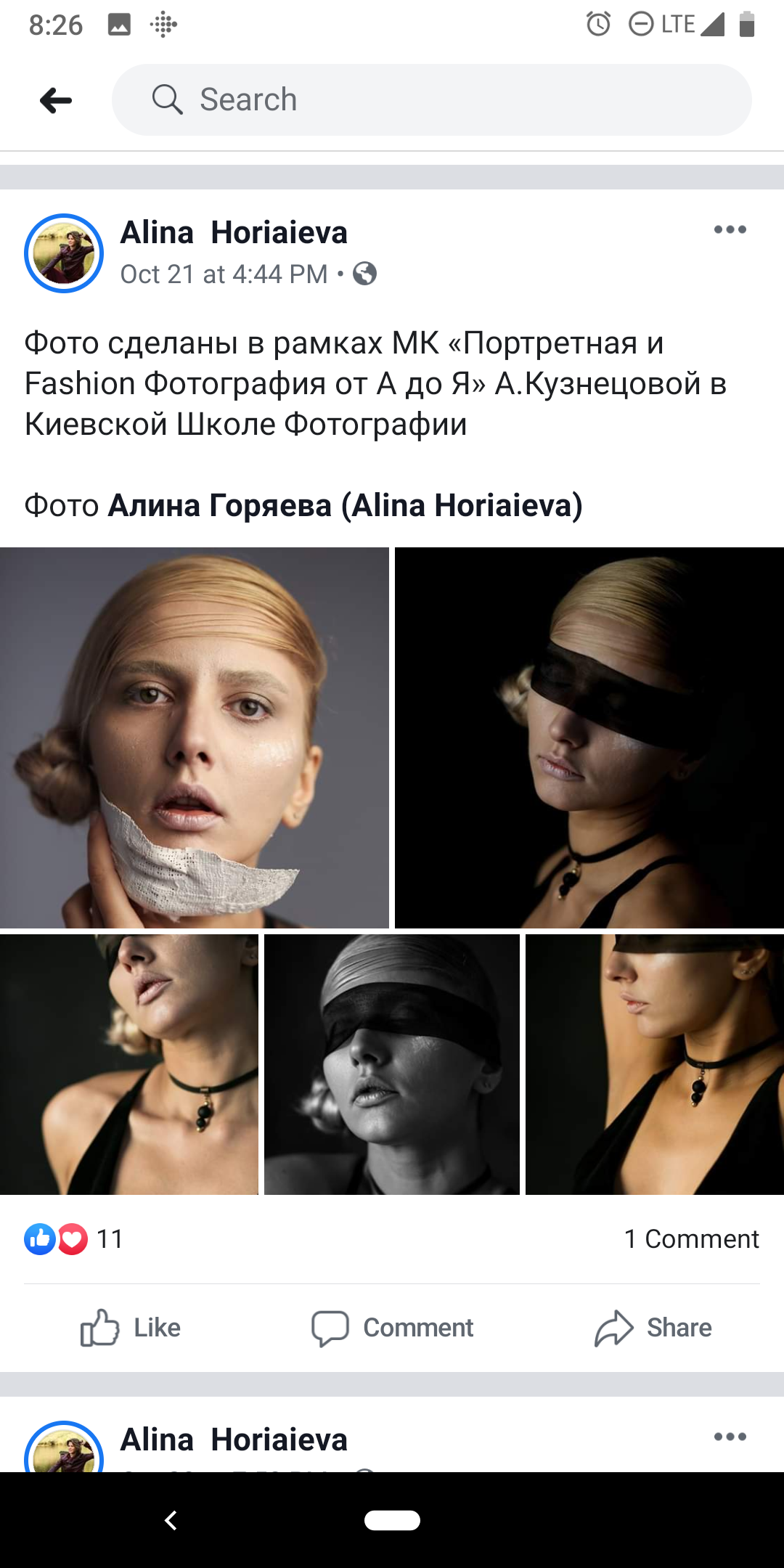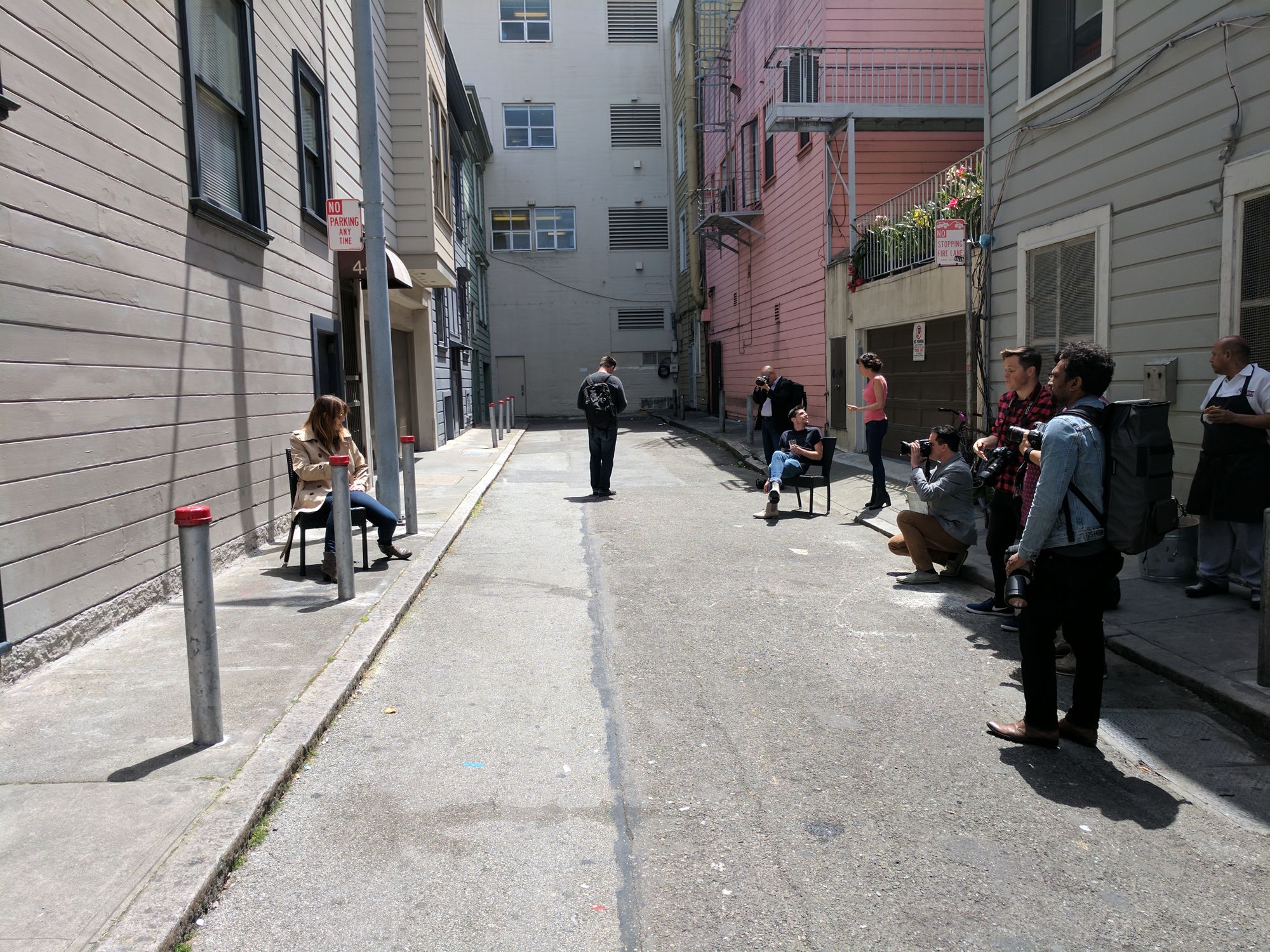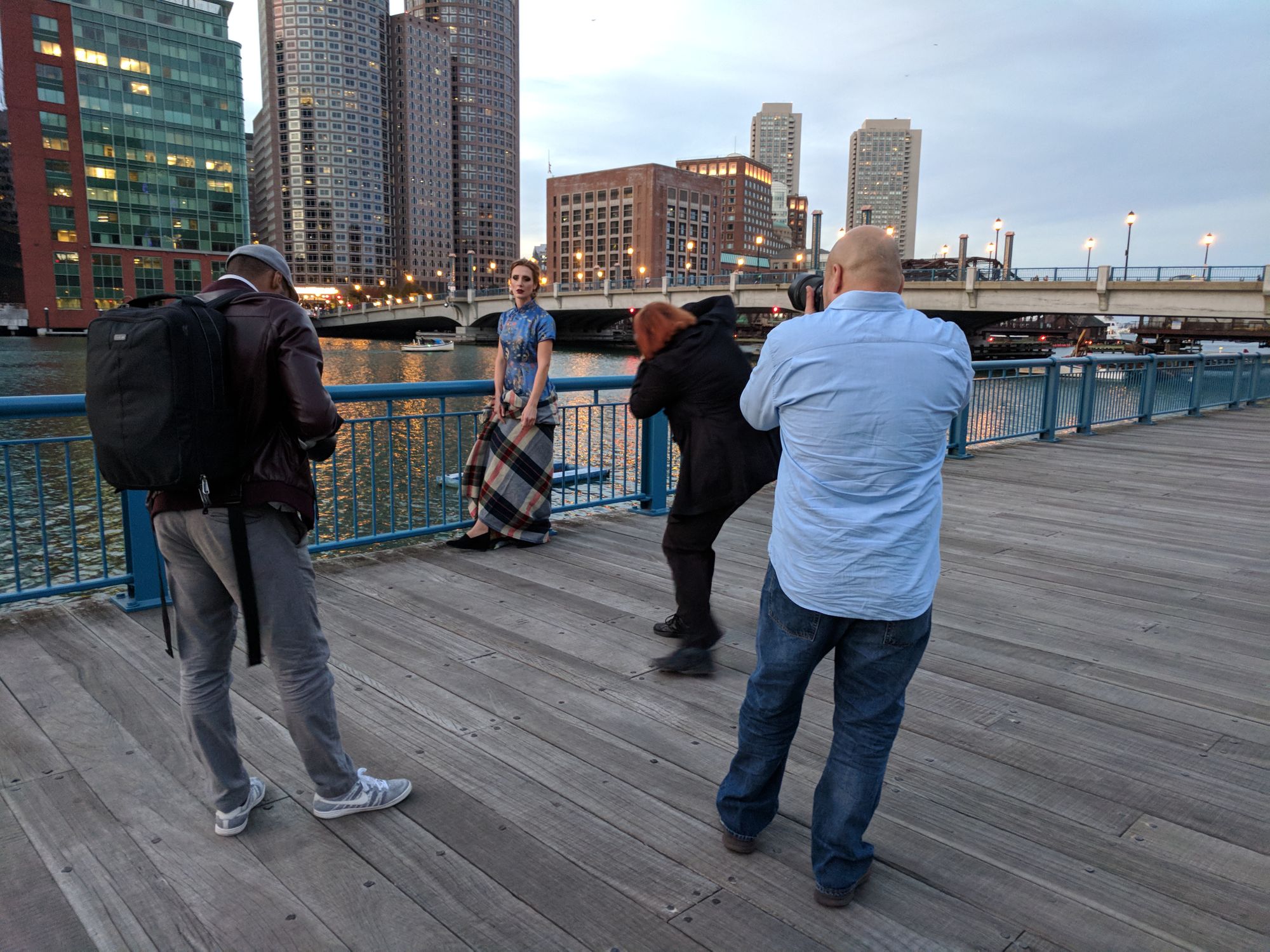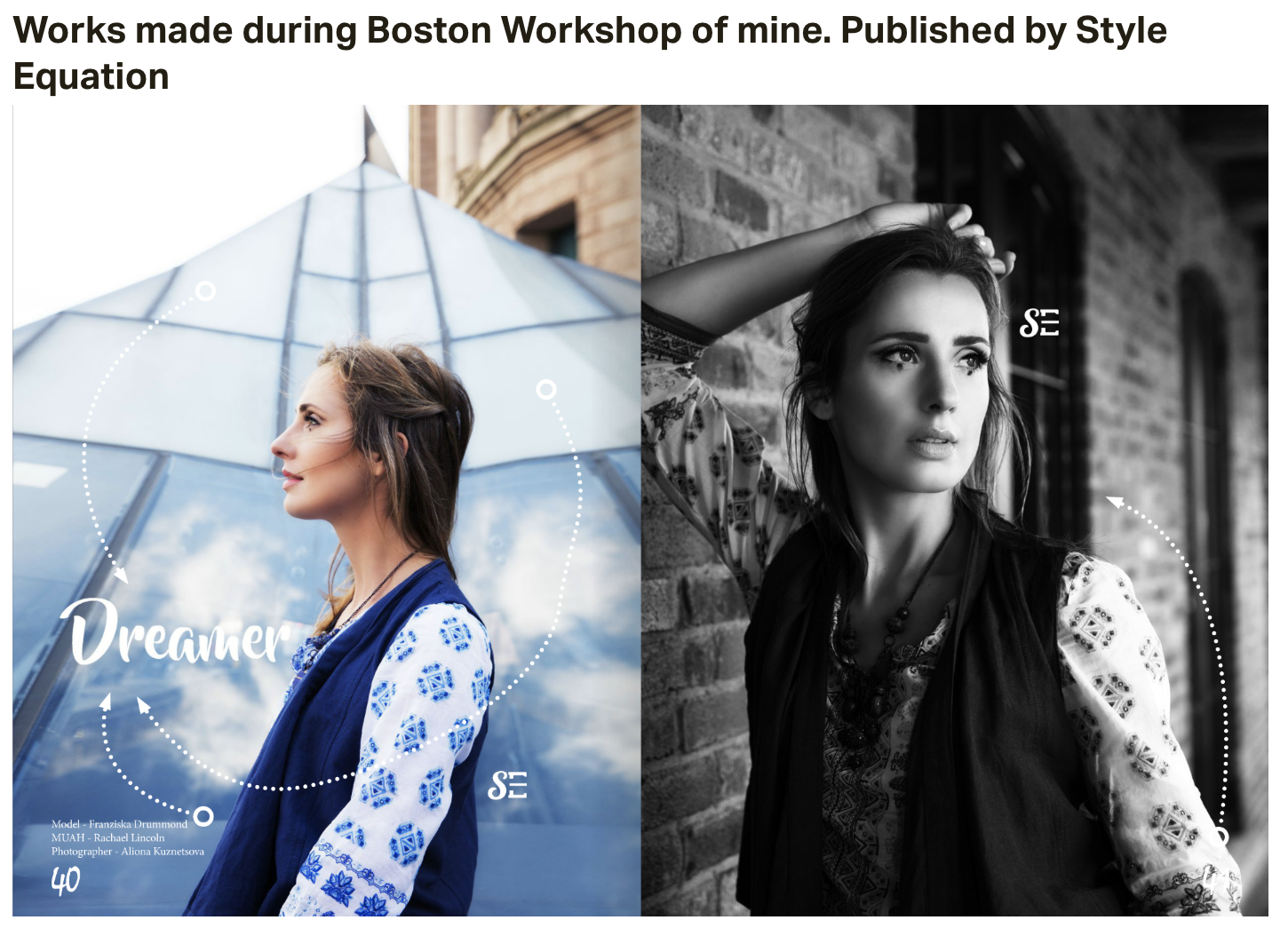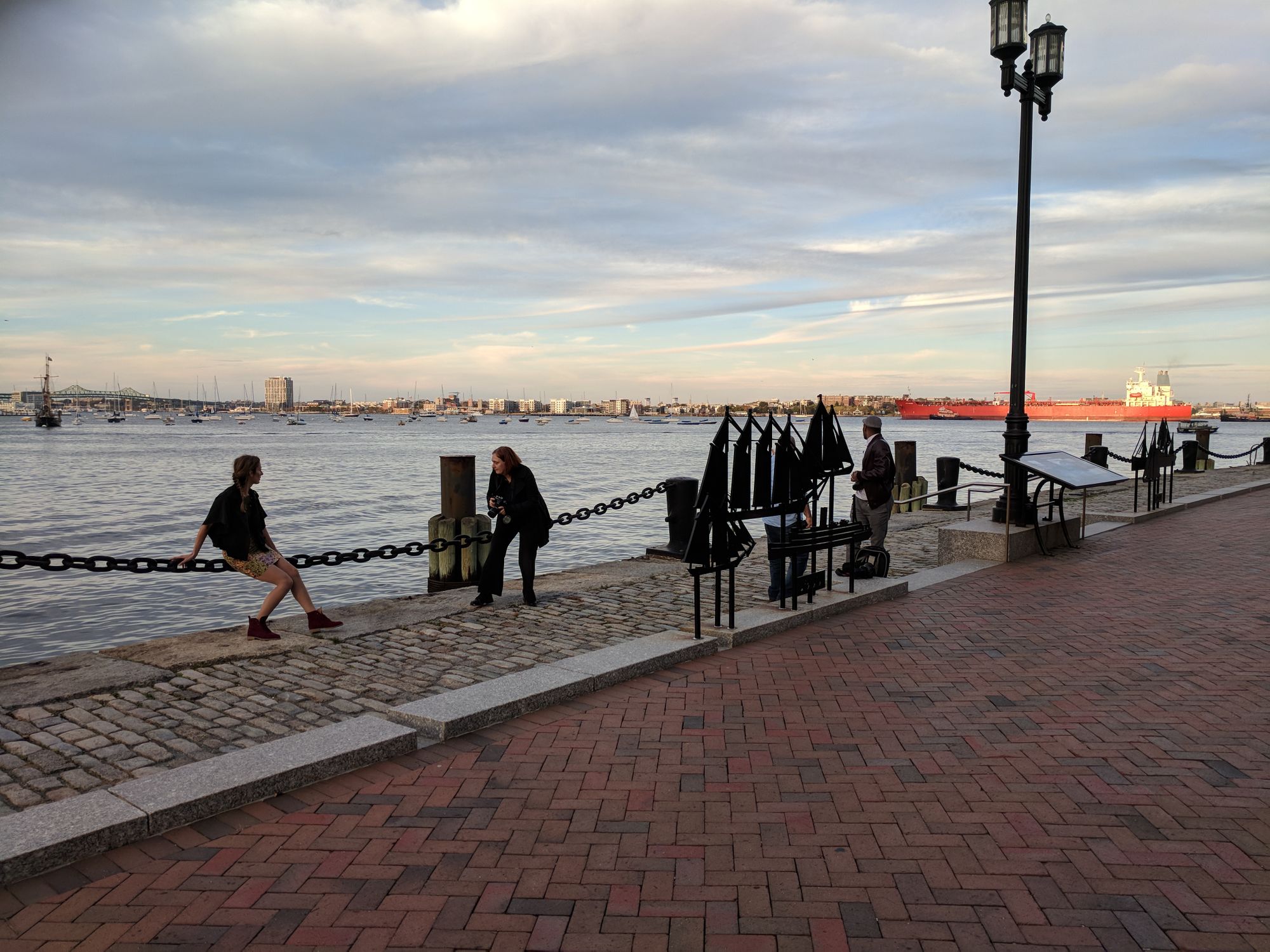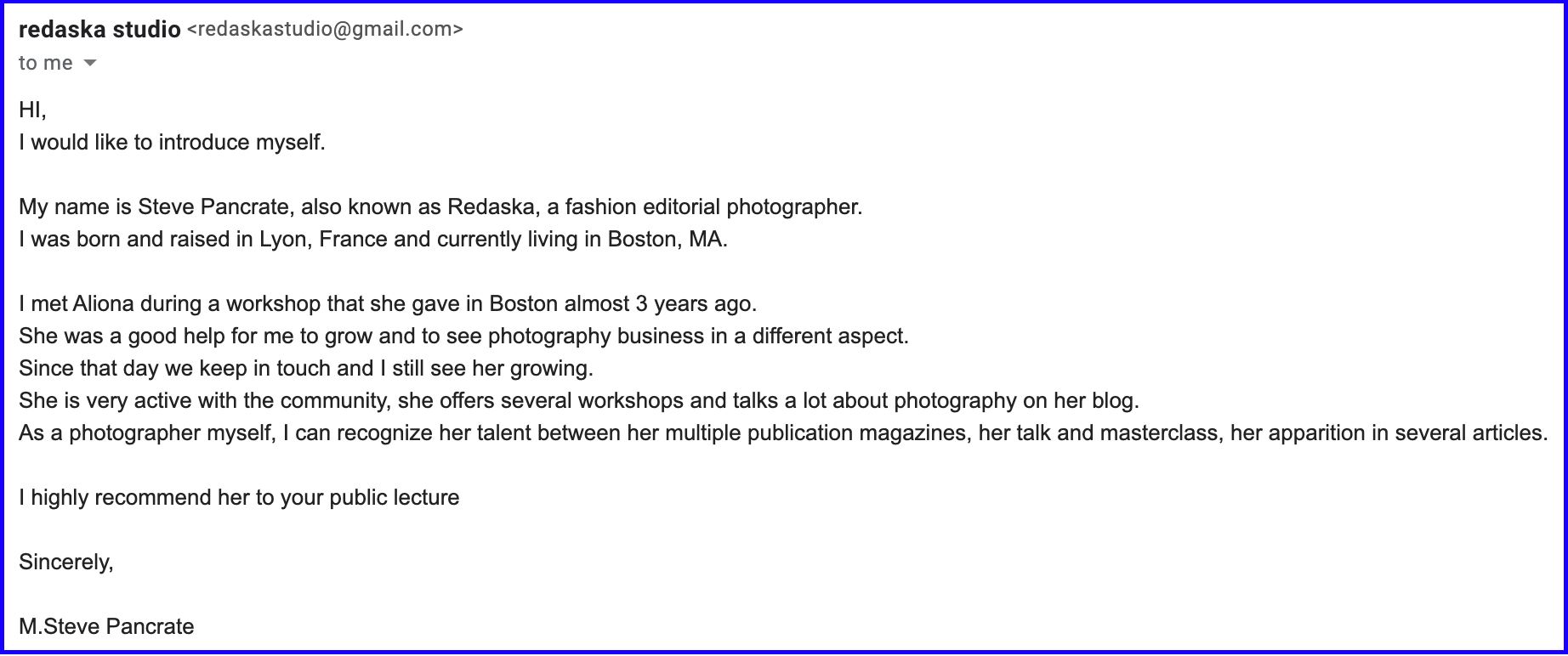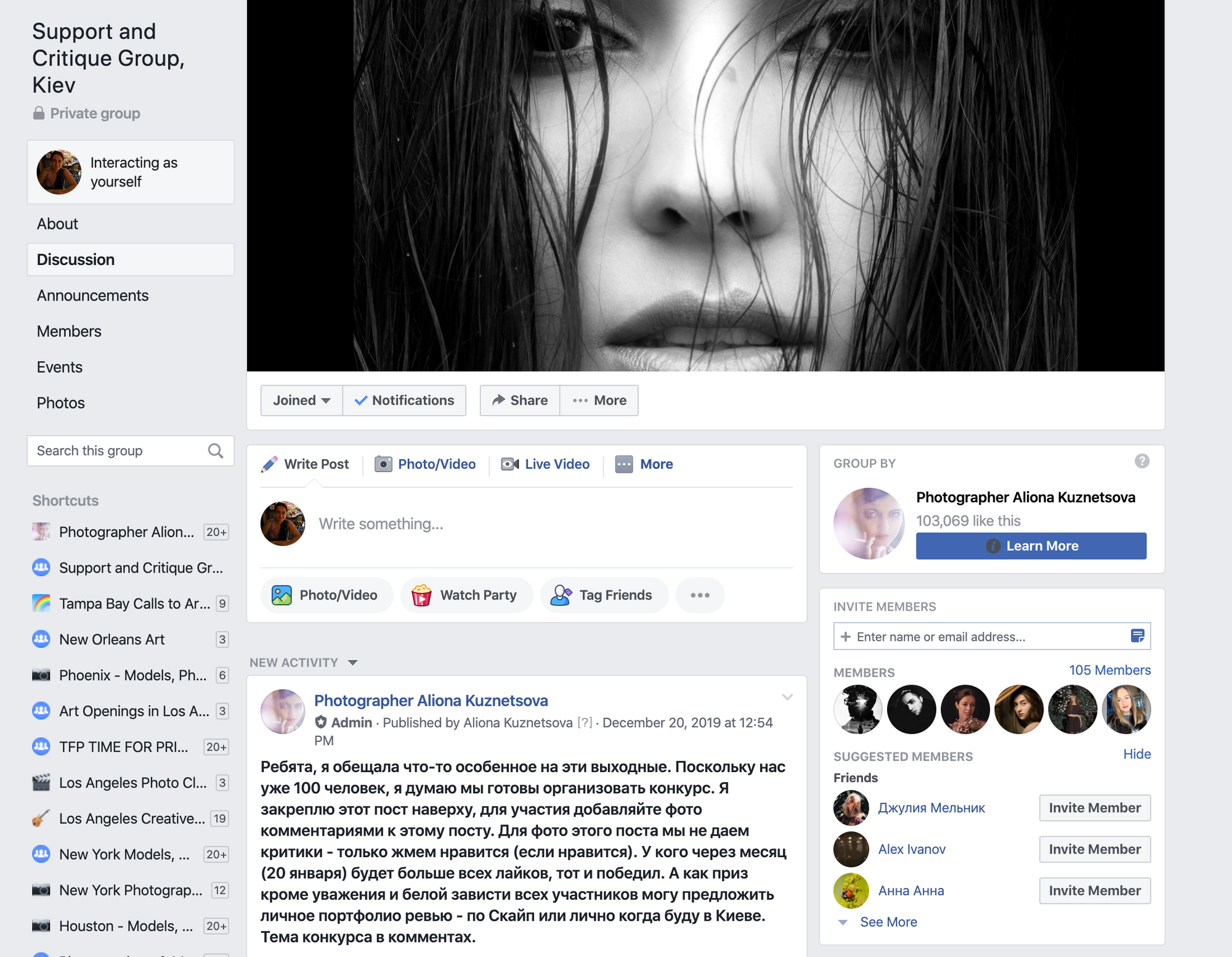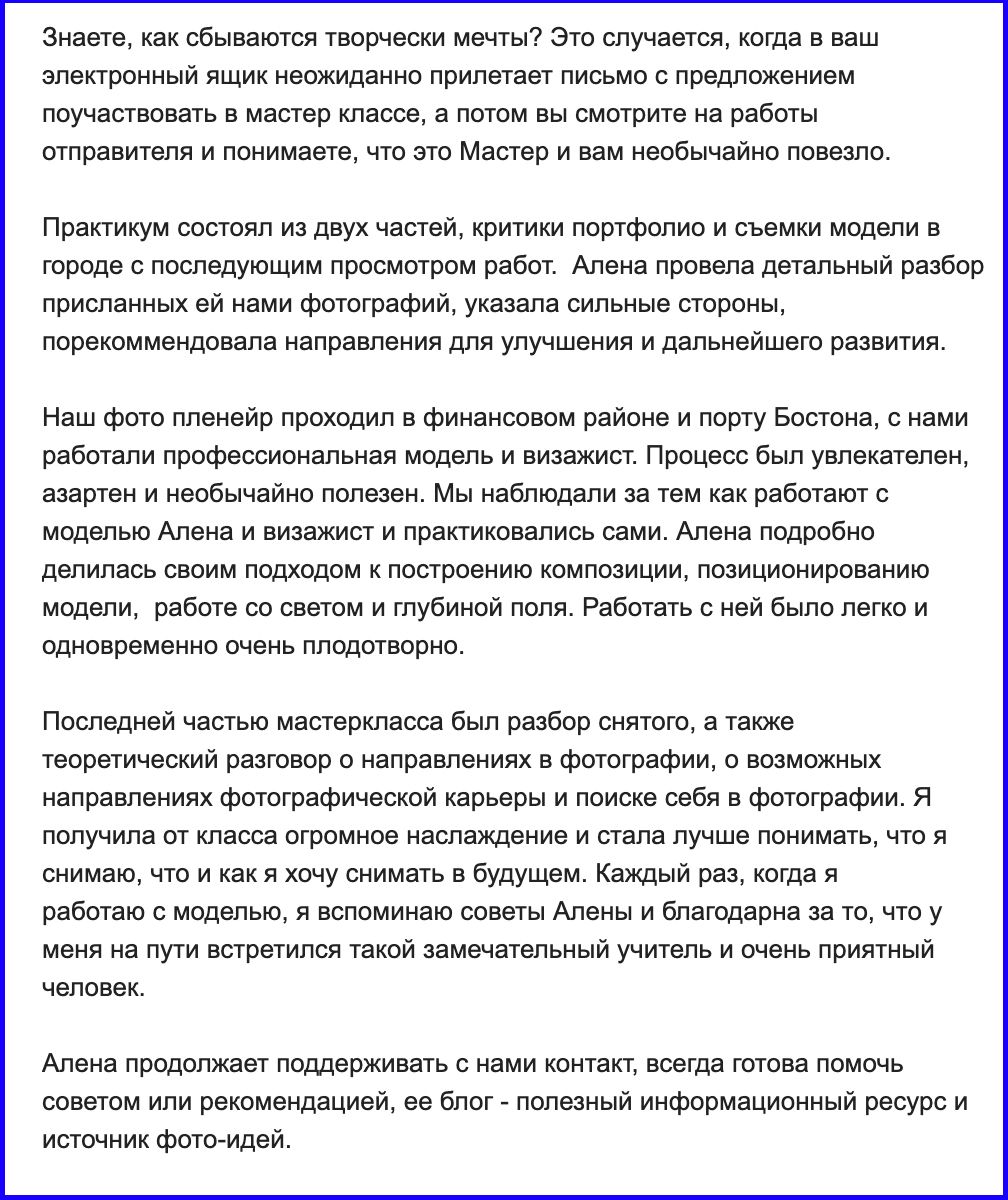 Do you know how dreams come true creatively? It happens when in your
e-mail box unexpectedly arrives a letter with an offer of
participate in a master class, and then you look at the work of the
sender and you understand that this is the Master and you are extremely lucky.
The workshop consisted of two parts, critique of portfolio and shooting with the model in city ​​with subsequent viewing of works. Aliona conducted a detailed analysis of the photographs we sent her indicated their strengths,
recommended directions for improvement and further development.
Our photos on location took place in the financial district and the port of Boston, with us worked a professional model and makeup artist. The process was fun passioned and extremely useful. We watched how Aliona and MUA work with
a model and practiced ourselves. Aliona in detail shared her approach to building the composition, positioning models working with light and depth of field. It was easy to work with her and at the same time very fruitful.
The last part of the master class was the analysis of the shoot, as well as
theoretical talk about directions in photography, about possible
directions of a photographic career and finding yourself in photography. I
received great pleasure from the class and began to better understand that I
what and how I am shooting and how I want to shoot in the future. Every time
I work with a model, I recall Aliona's advice and I am grateful that I met such a wonderful teacher and very nice human.
Aliona continues to keep in touch with us, always ready to help with
advice or recommendation, her blog is a useful information resource and
source of photo ideas.