Ok, so as promised, I am starting a transcript of my Kiev School of Photography lecture. The lecture is long, so I divided it in 4 parts. First 2-3 minutes are missing, so I will just recreate them more or less precise from my memory.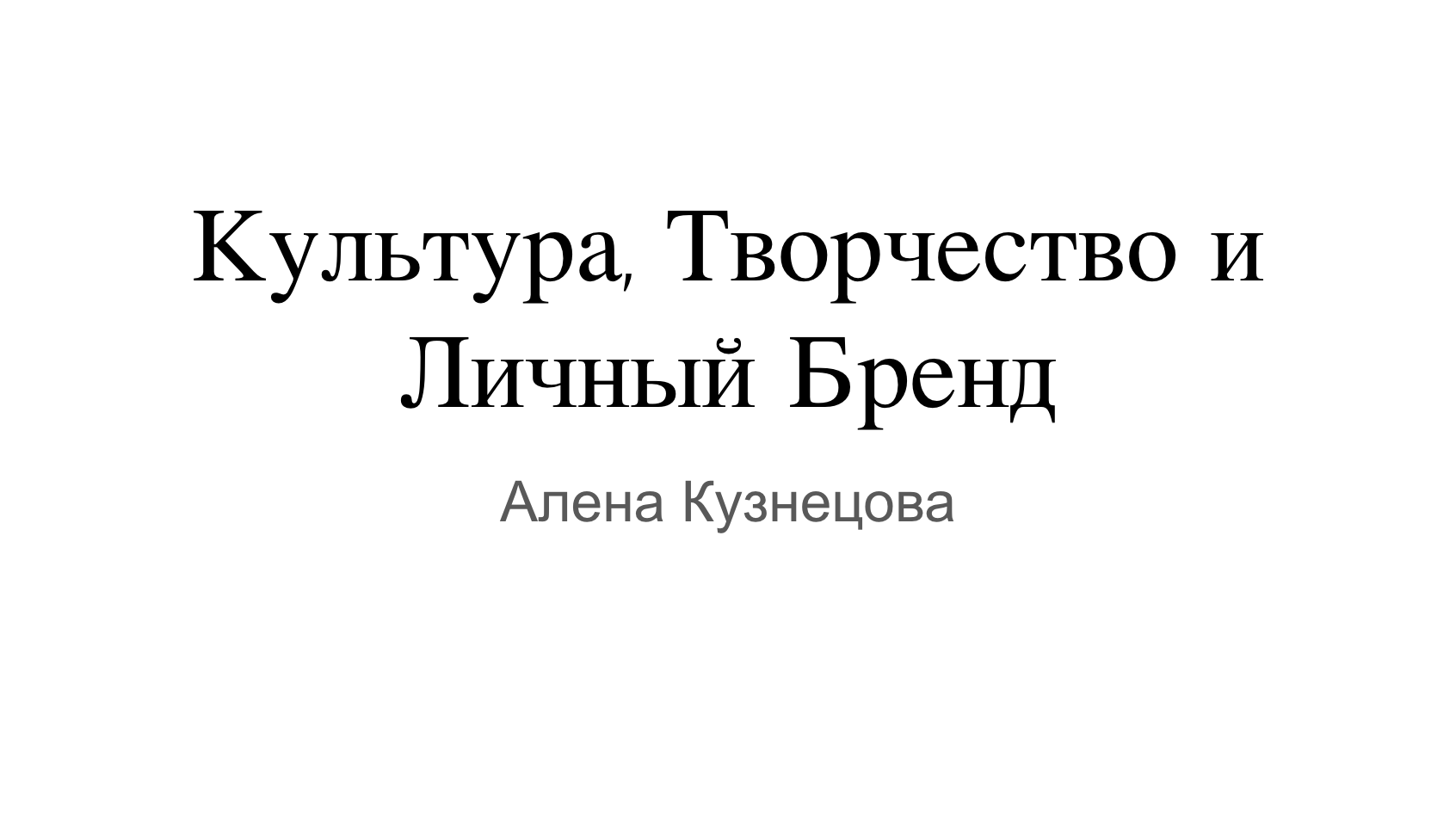 Culture, Creativity and Personal Brand.
(Something along the lines) My name is Aliona, I am a photographer and I am speaking in front of you today because I had a chance to practice photography in 3 different cultures. On serious level too - I was published in Marie Claire, Elle Swiss, Forbes, Vogue Italia Online and I had several exhibitions including the latest one on Manhattan. Today I just wanted to give you an overview of photo industry I encountered and I hope there will be some useful information for you. Everything I am saying is just a point of view of one person, other people might have other experience. The point is not to "copy" my answers, but to pose the questions for yourself to be more aware of what's possible in your photography career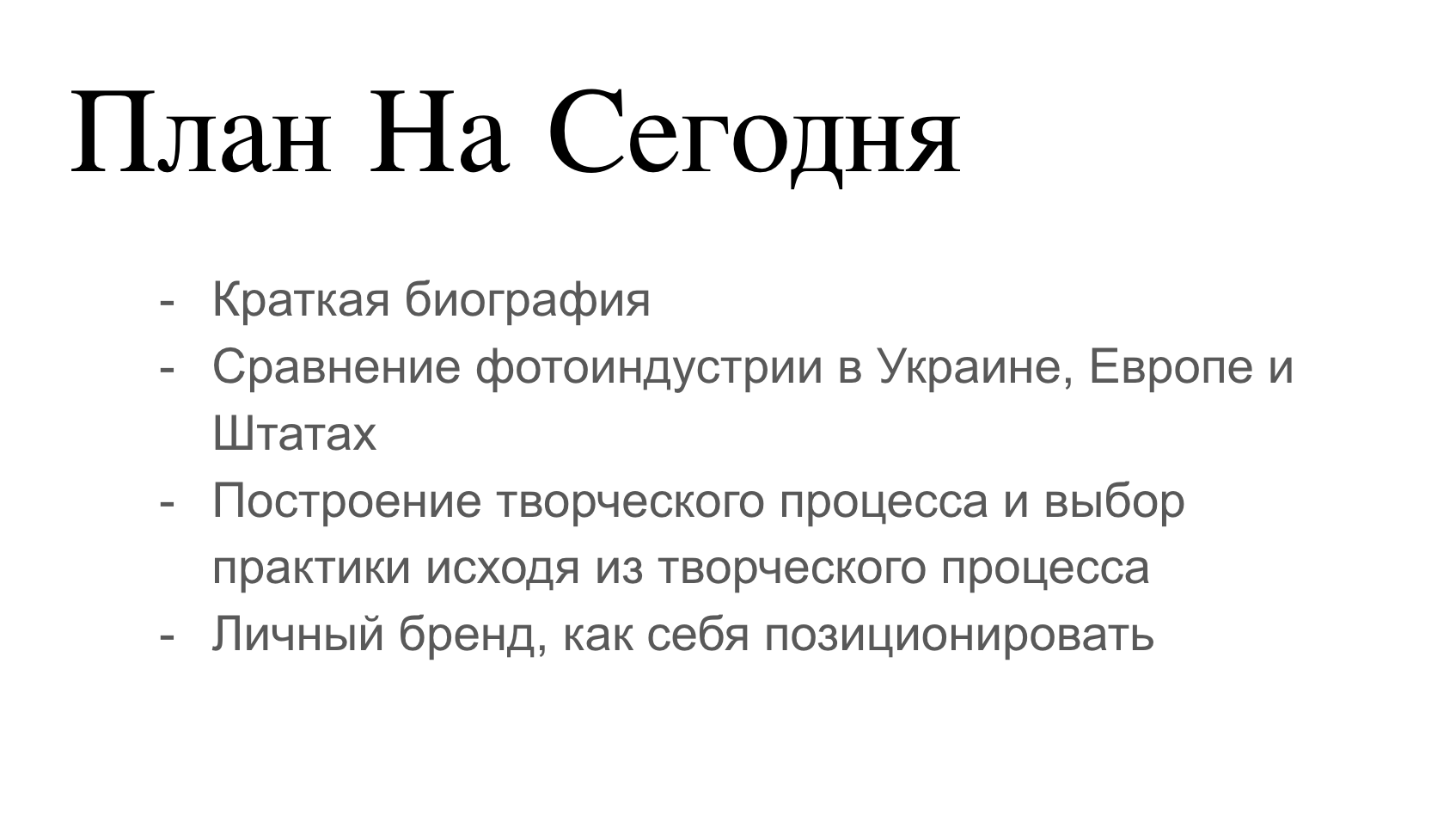 (Not recorded) Our plan for today:
A short bio because I believe person's opinion is formed by his/her experience and you need to know mine to judge what to trust me on.
Comparison of photo industry in States, Europe and here. I didn't practice here for over 10 years so you will need to help me out
Building of creative process and choosing your field accordingly. We will have a fun test there
Personal brand and how to position yourself. I already had a question today about my definition of personal brand. I think I really understood what it is form an autobiography of Cristian Dior, where he explains how he separated himself from Dior as a designer. He is very personal in the book, and yet there is nothing about his personal life in it.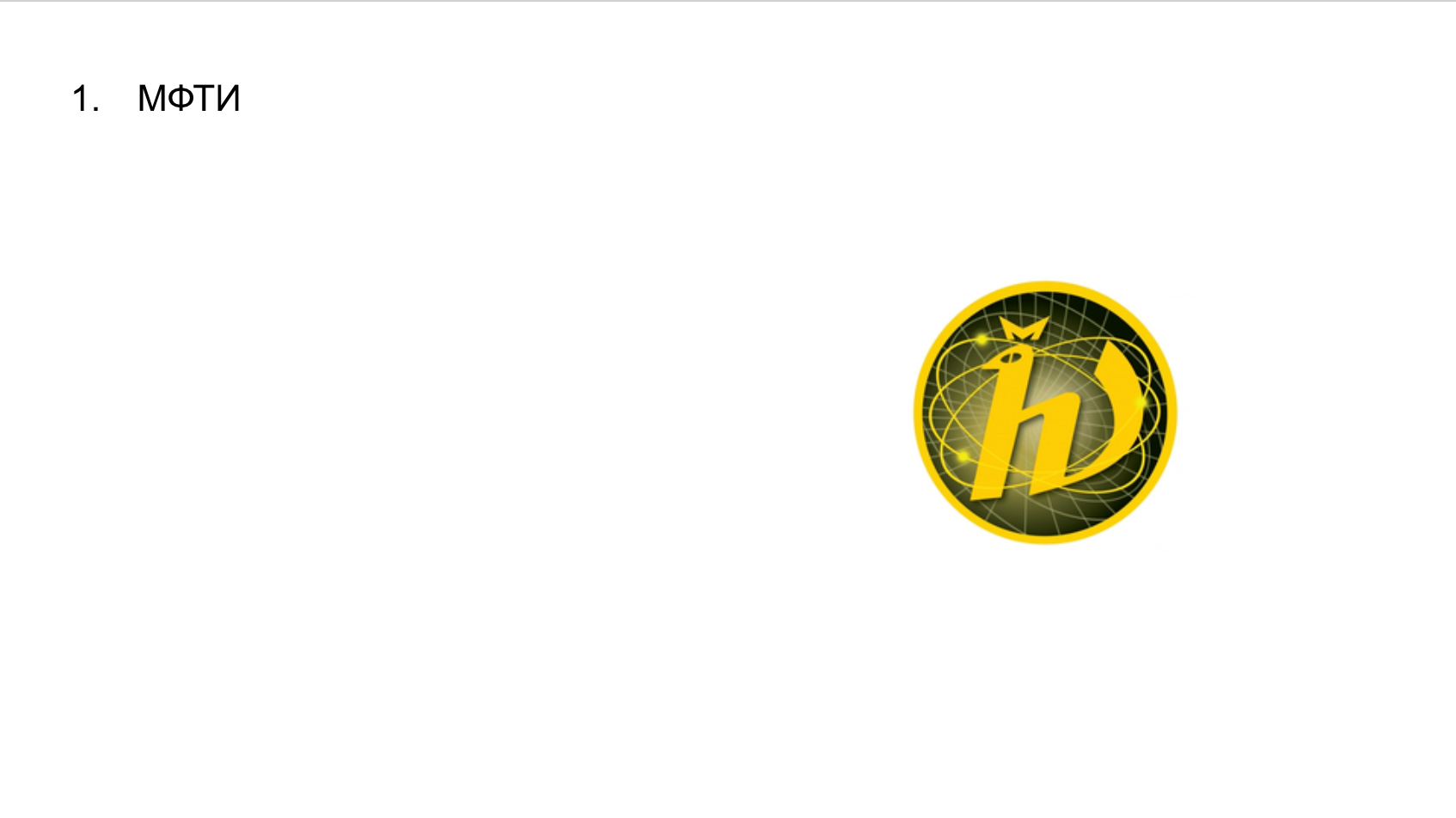 (Not recorded) Ok, let's start. I started my photography while studying in MIPT (Moscow Institute Of Physics And Technology). When I was in high school I really liked physics and participated in many competition on national level. It gave me a good enough results to get excepted (for free) to one of the most prestigious Universities in Post-Soviet space. Yet when I started there I felt lack or support and overall quite negative atmosphere, which prompt me to look for human connection, which I found through photography. For me it was a rebellion of sorts to skip classes and go somewhere beautiful to shoot instead. MIPT gave me sort of safe space to shoot with friends and make friends shooting until I was ready to go into the world as a photographer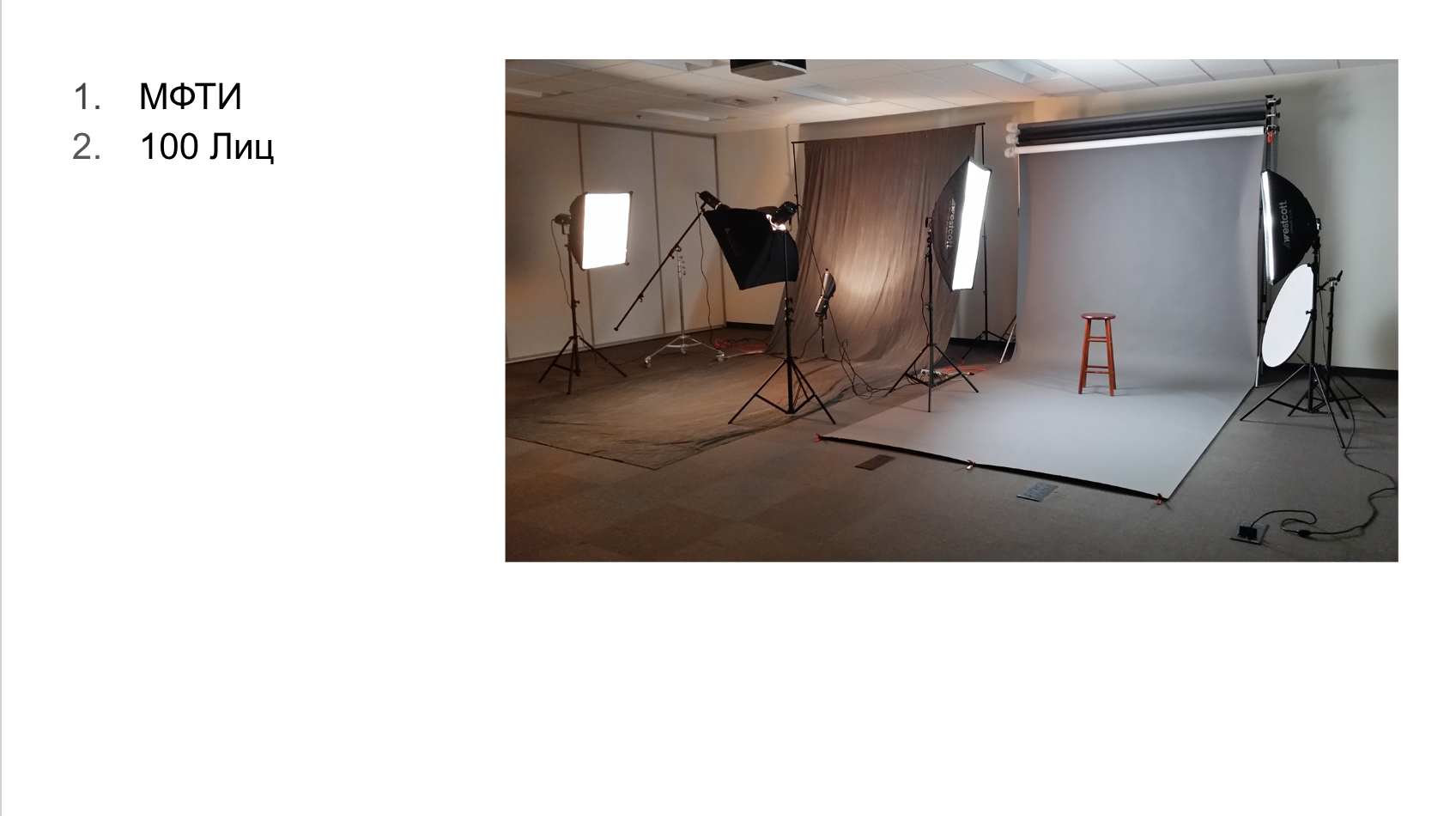 (Recording starts) Then I started to work with many different faces. This way I taught myself about light - what I liked, what I didn't; about emotions and expressions. I started working with students, and in 2 years... well it was a crisis of 2008 and I decided not to change my rates. As a result in stead of collage graduates I started to have much more wealthy clients all of whom wanted the same look: smoky eyes, glossy lips, shiny dress, magazine cover feel.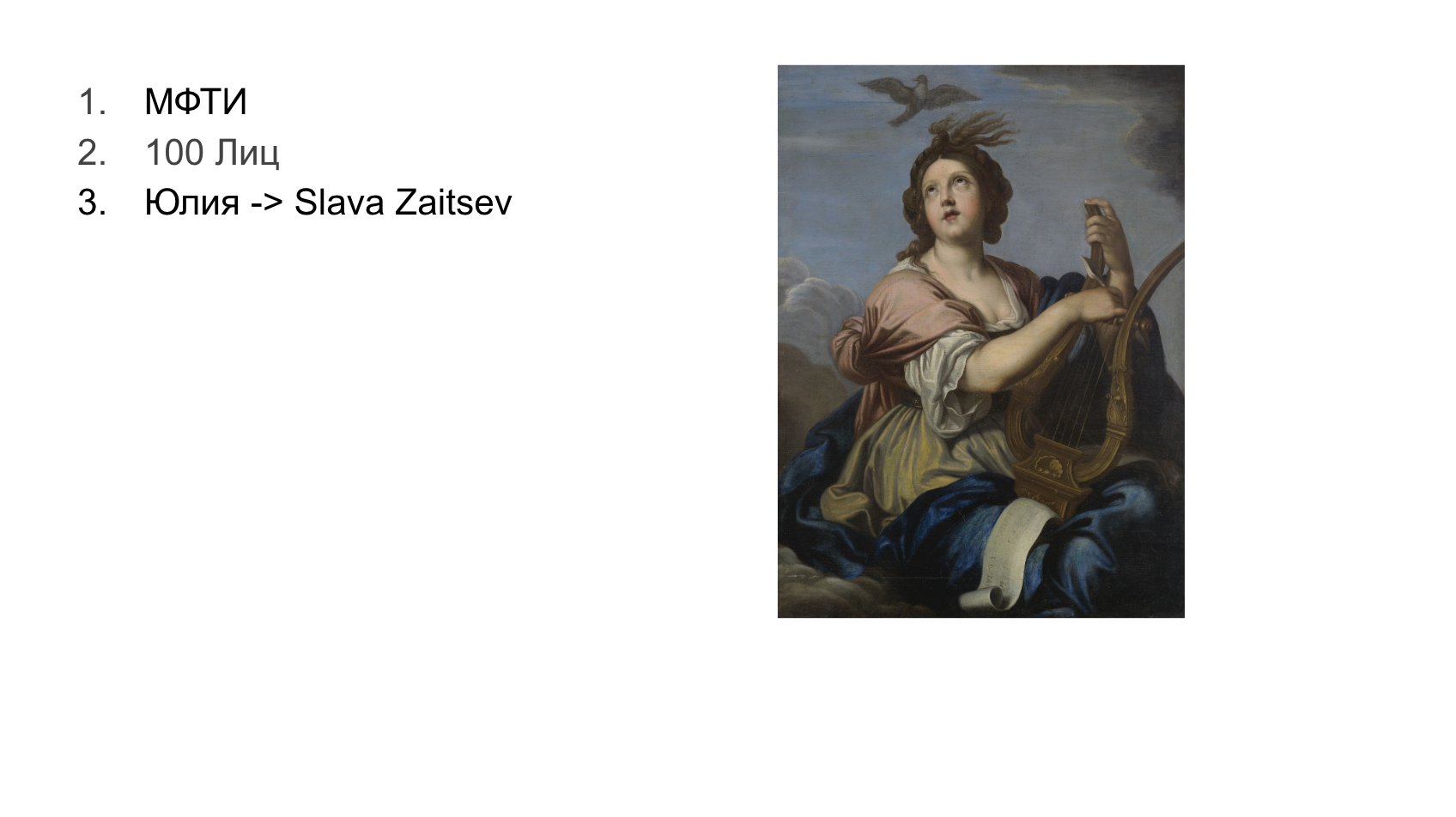 Eventually it started to be boring to me and I moved on to fashion and I met this model Julia, who was a physicist as well, a few years younger than me. We started to experiment together, did a lot of shoots, shot in an abandoned aqueduct during the winter in a fog in a nightgown. Eventually she got into Slava Zaitsev model agency and introduced me to this world of fashion: makeup artist, stylist, models, agencies. But every good thing eventually ends, I got me diploma. My husband and I decided to move to Europe because we saw that even then it was hard for people with Ukrainian passports in Moscow.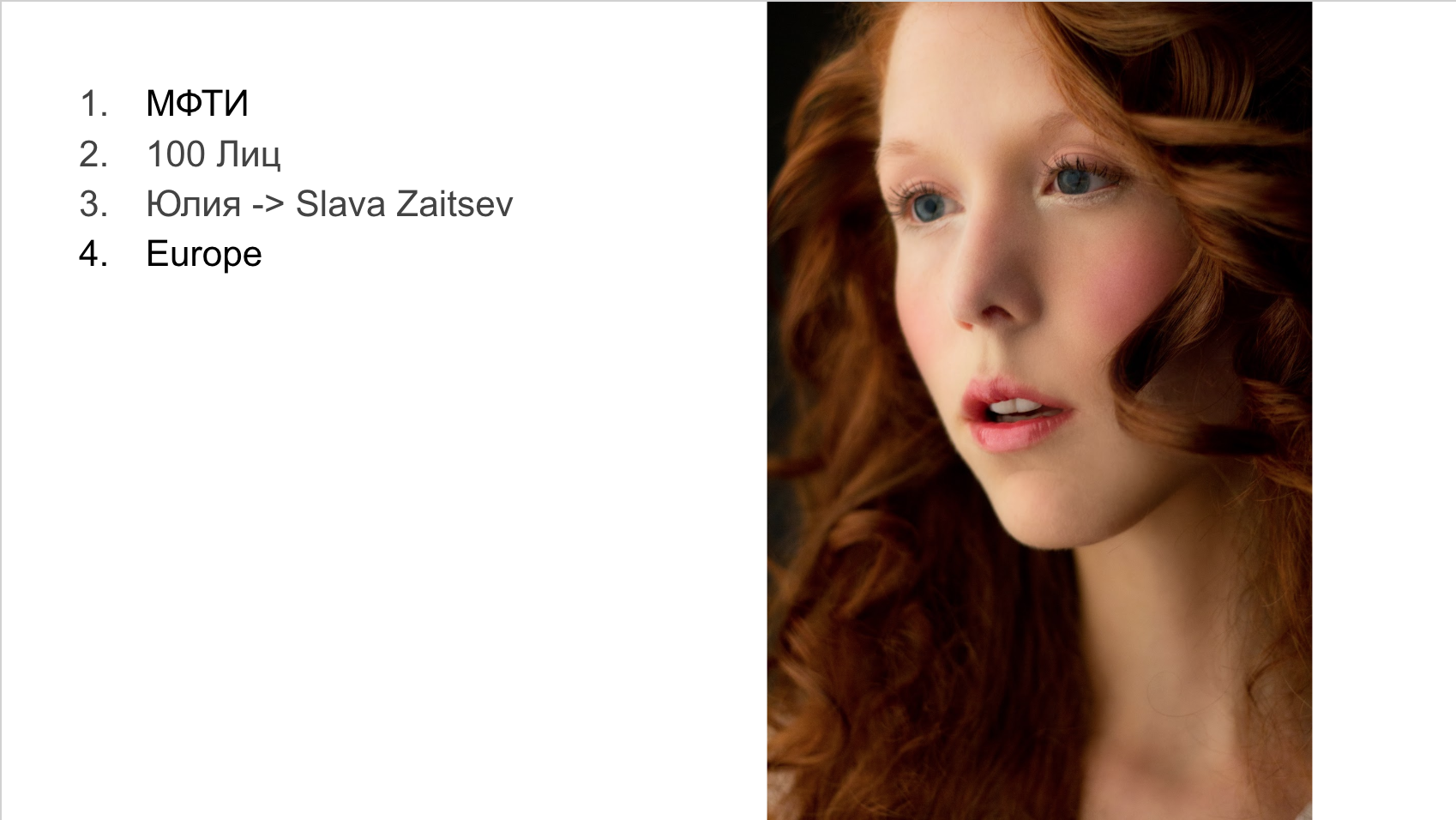 There are many options of how to go to Europe, but the realization eventually comes that no-one is waiting for you there. Everything we know here technically, everyone there knows because there are lots of institutes that teach photography. The real question what your idea is about and what do you want to say with your photography. So I worked TFP for quite a long time and tried a lot of different things.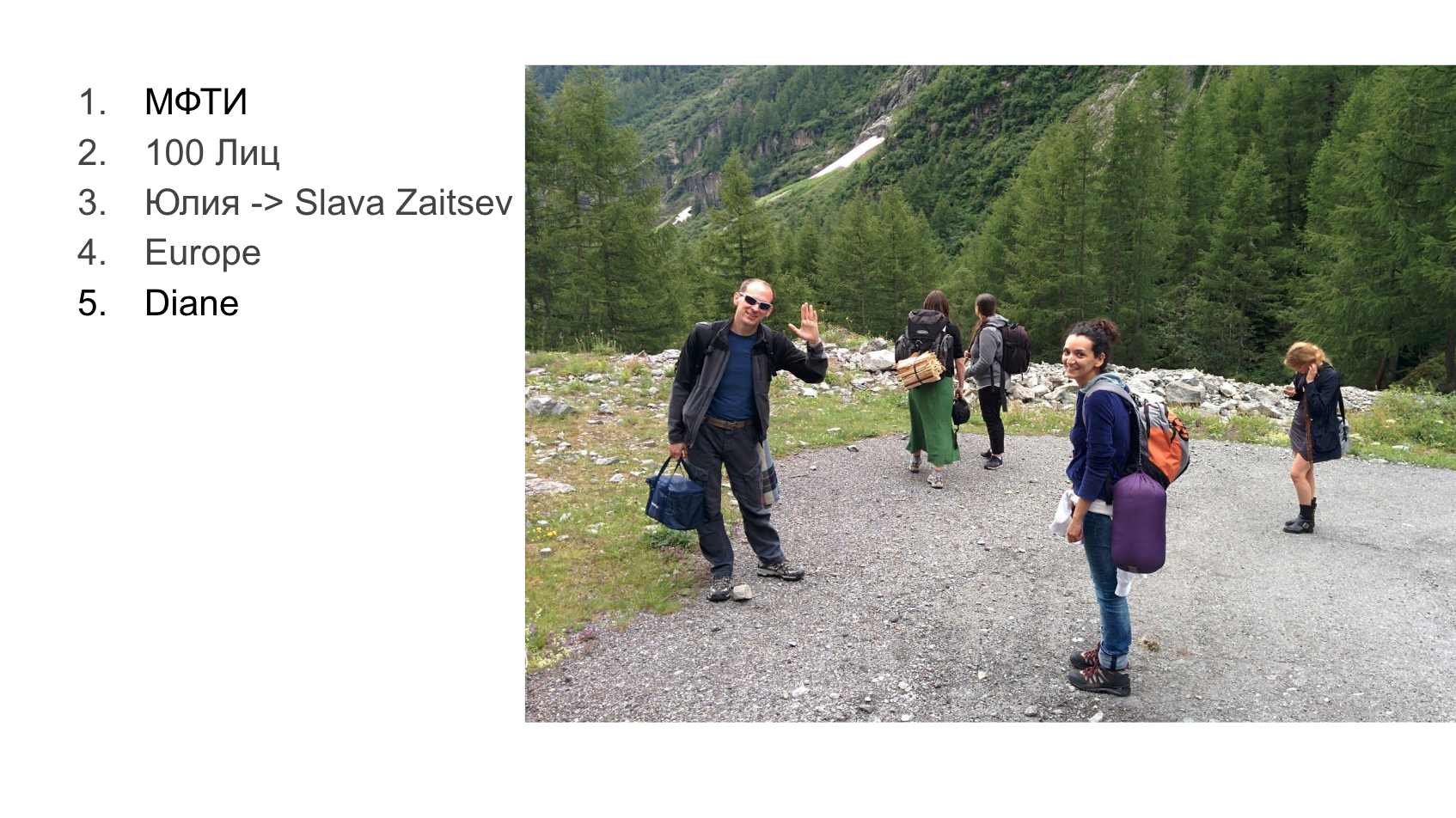 Eventually I met Diane and we worked together for 5 years every week. We started very simple with some local girls and we finished already with publications and client model agencies and people coming to us from all over the country. But it took time.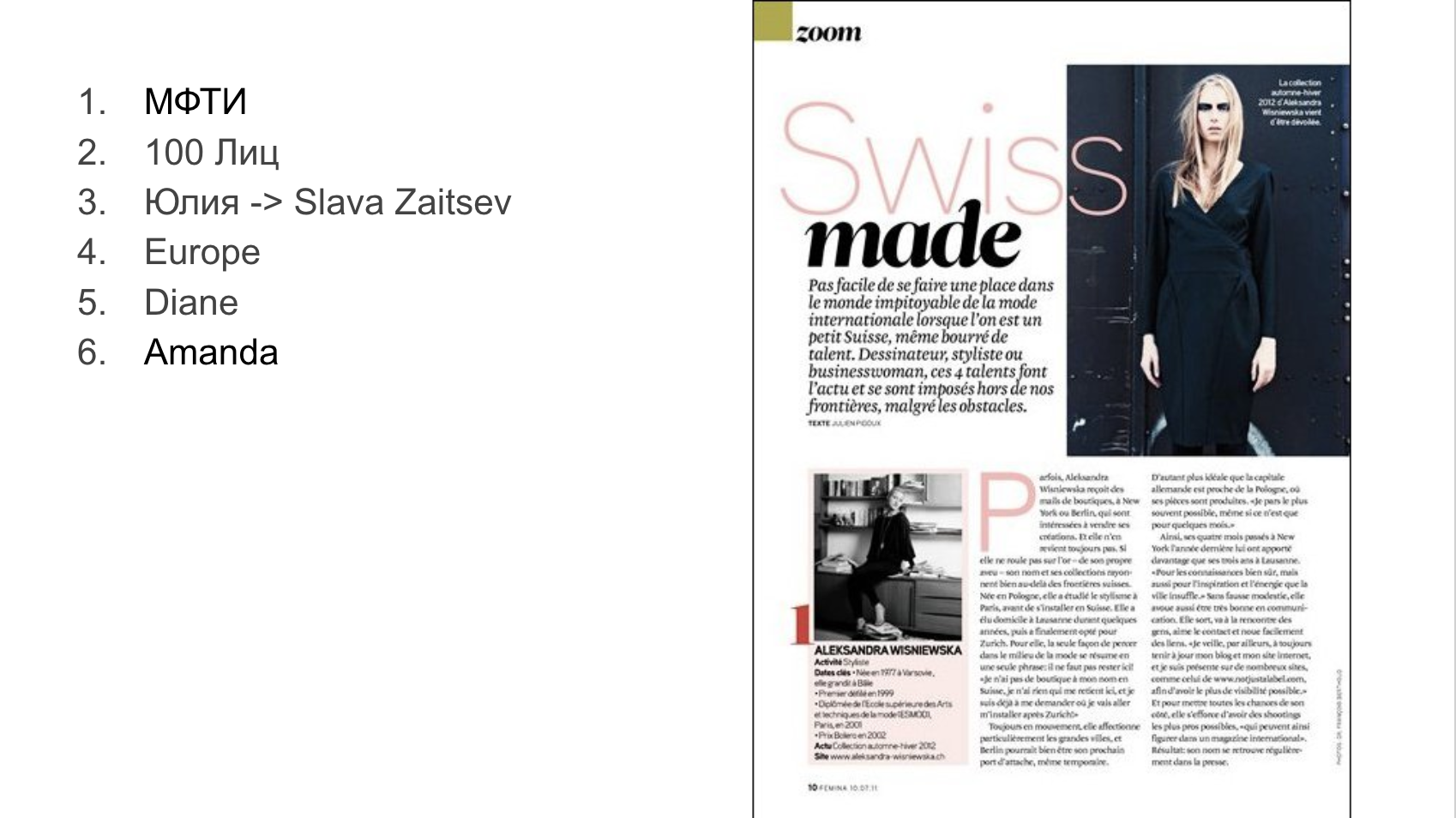 Roughly at the same time I met Amanda, who practically became my agent. She was a novice as a model, but had new a lot of people and was in the right circles. She brought me Forbes, Elle Swiss, Marie Clair, Femina. With Femina it was very funny, because you see it says Swiss Made, yet? So the designer was from Poland, the model also, I am from Ukraine and the HMUA was Russian. That's that:)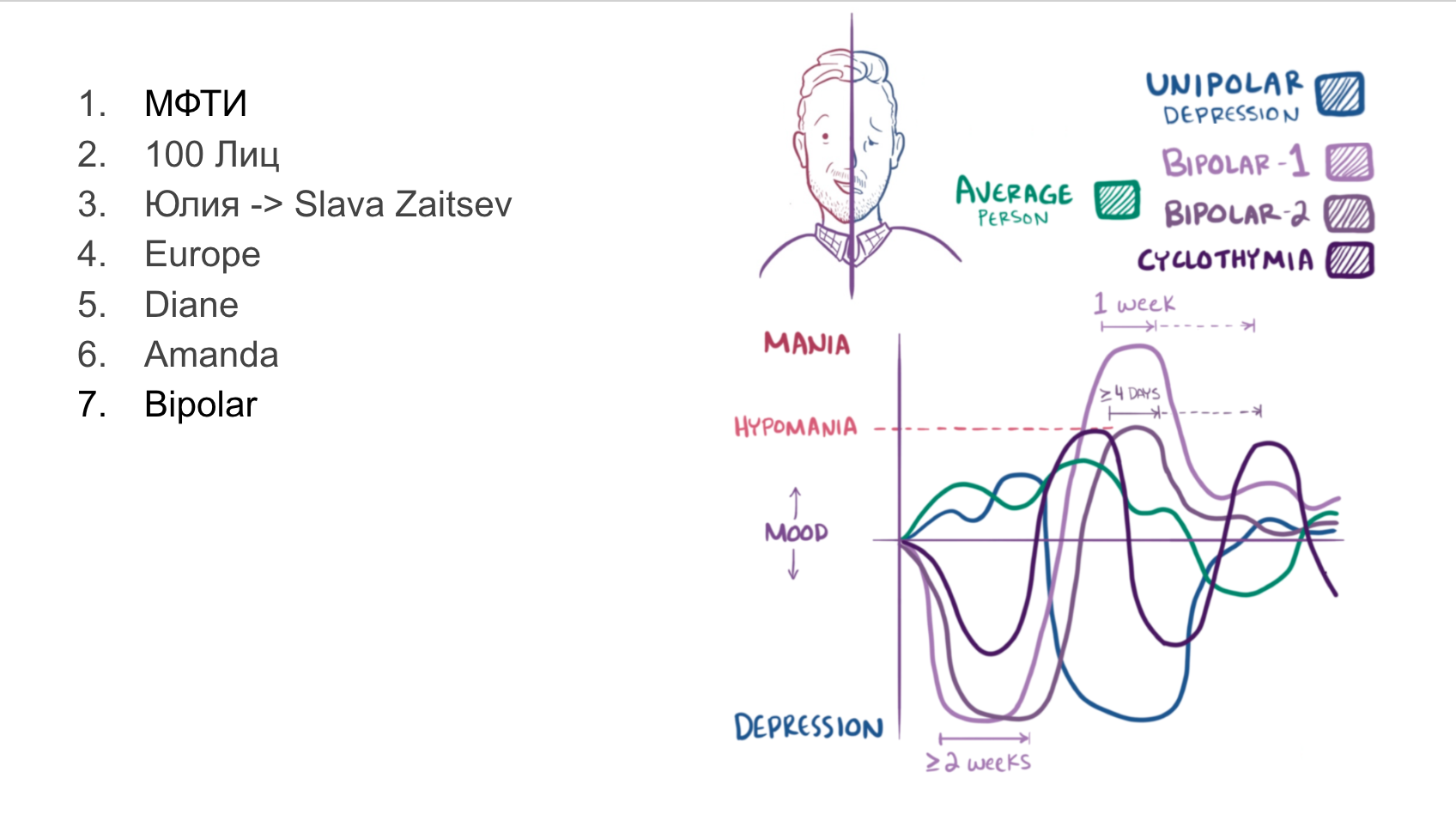 Then we come to darker moment - I got sick. Many of you know about bipolar from media, but here's how it feels from the inside. First your brain starts to work very fast, you have a lot of inspiration and a lot of ideas and it's very pleasant, then it goes faster and faster and, as any mechanism that does faster then it designer to, starts to make mistakes, some fuses start turning off, you are in the world of delusions, obsessions, hallucinations, and then, as machine that's working beyond it's limits, the brain crashes and won't turn on again for a time — here it says from 1 week, in my experience it's been months.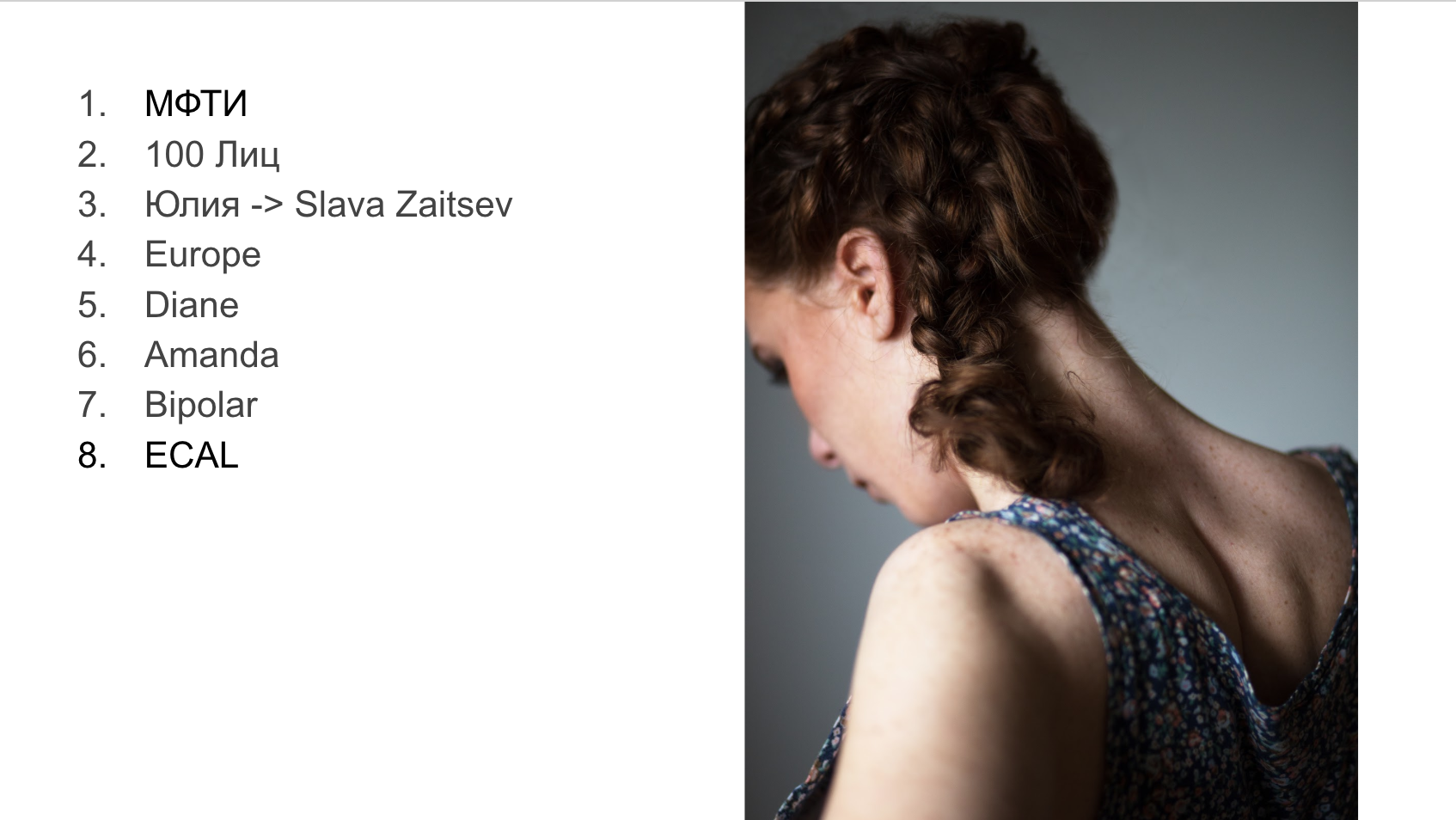 After that I wasn't ready to work as a freelancer again - it's quite a nervous business. So I decided to take a part time job first connected to physics. What was cool about that is that I could say "No" to any clients. It affected me a lot because if I didn't like the vibe between me and a client it was good bye, if they would ask me to apply instagram filters to my work it was good bye. Also because the day-job took a lot of time, I learned to prioritize. I also learned to not move the projects for later, because no-one know what will happed in the future, so I started to do all the project I used to save for the future. It brought a very good effect on me  - I started to publish more and in better magazines and got more attention and I started to exhibit. So as strange as it is, the day-job was a very good move.
A year after that I went to work to a local art-school. Again after being there for 4 years, when you work in such a school it opens every door for you, you can go to any lecture, take any course, you can go to Paris only to talk to an expert for your course essays. And then unfortunately I got sick again. And after I moved to the US.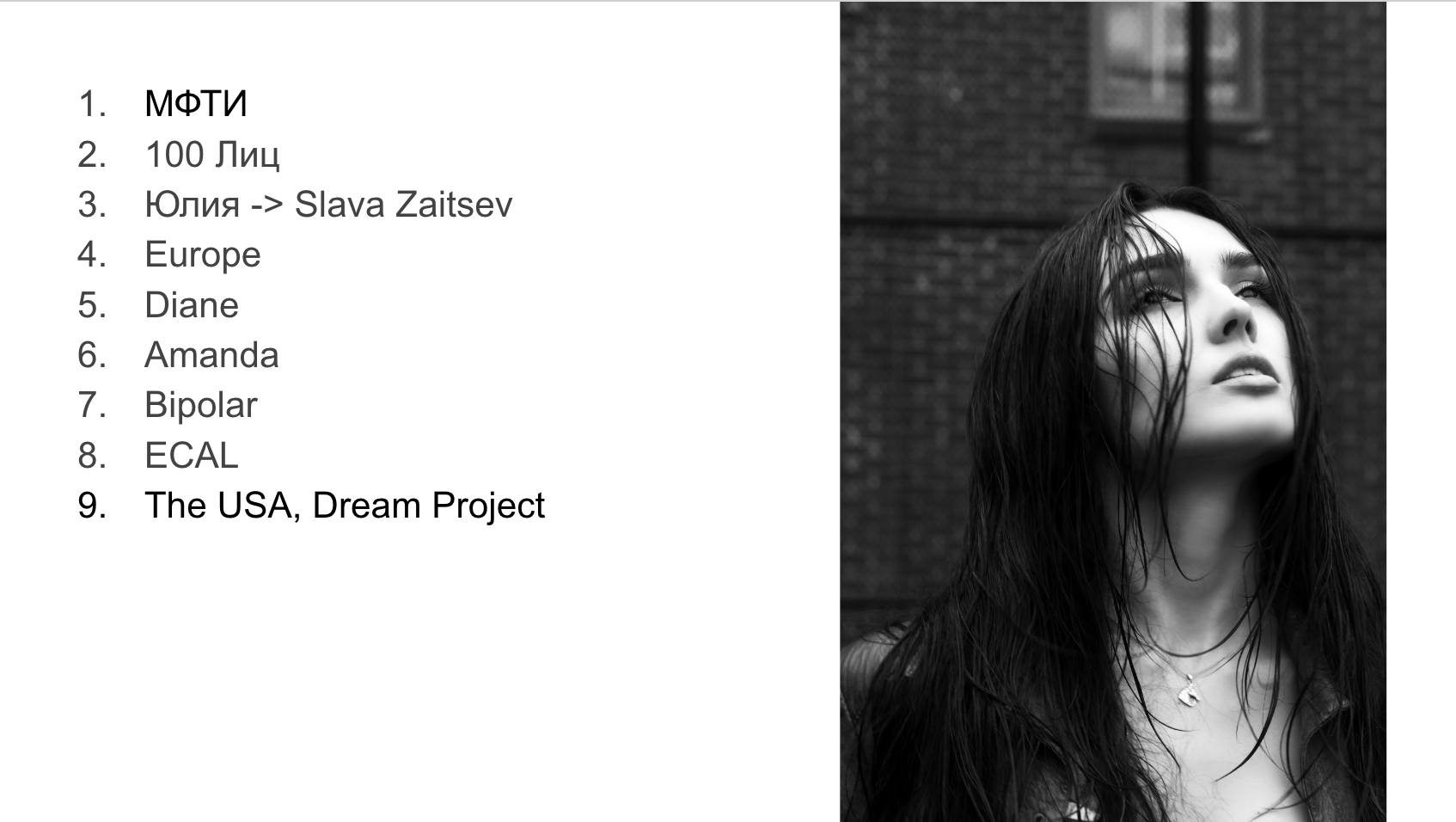 In the US I already did everything in planned manner. During 6 years in Switzerland I understood what not to do, what to do. So I started my work with the Dream Project - Dream meaning when you sleep, not what you aspire to. I did a cool pilot in Switzerland so I had something to show to the new people I meet as an example. Pictures turned out to be on a good level and we created a small book for the series and then based on this book I was able to organize an exhibition with a nice venue and fancy opening. I invited key people from the industry there, like agents and talents and everyone I wanted to work with.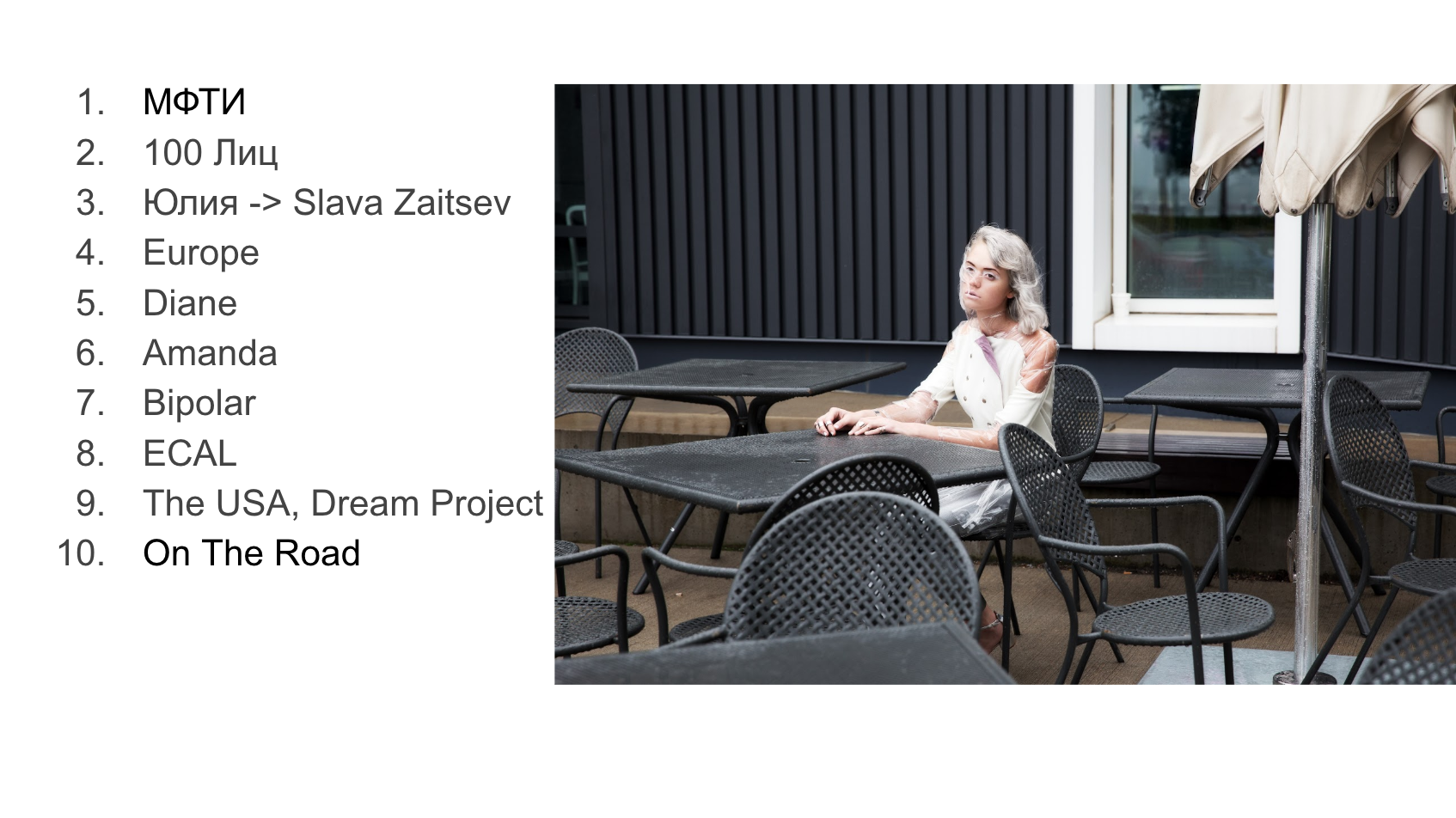 My next step was On The Road project, the idea was to shoot 10 stories in different states with local team, to learn more about diversity and local industry in general. It was my first crowdfunded project. We did also a small magazine about it.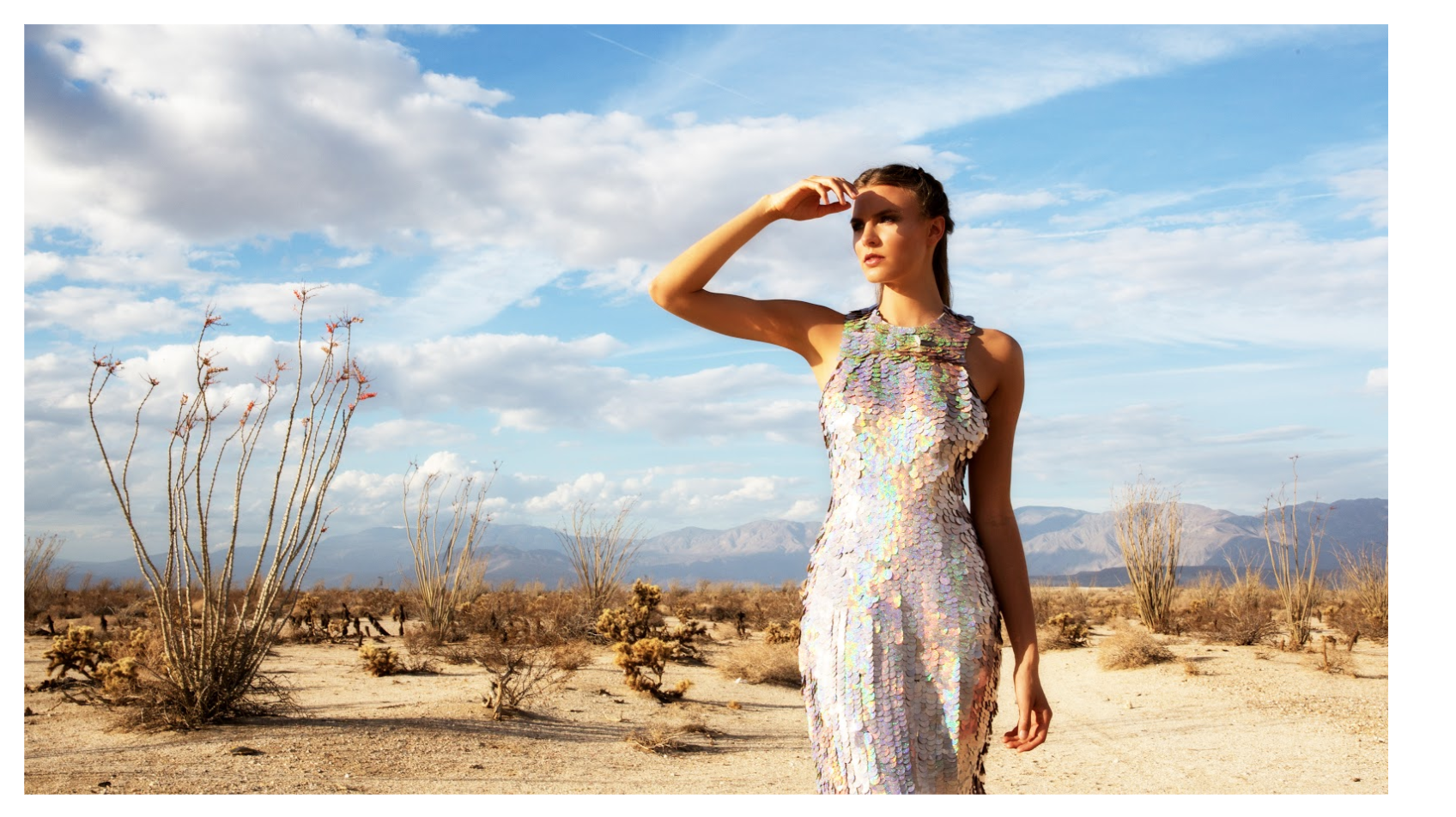 Well here is for example San Diego, dress in Disco style shot during the golden hour in a desert.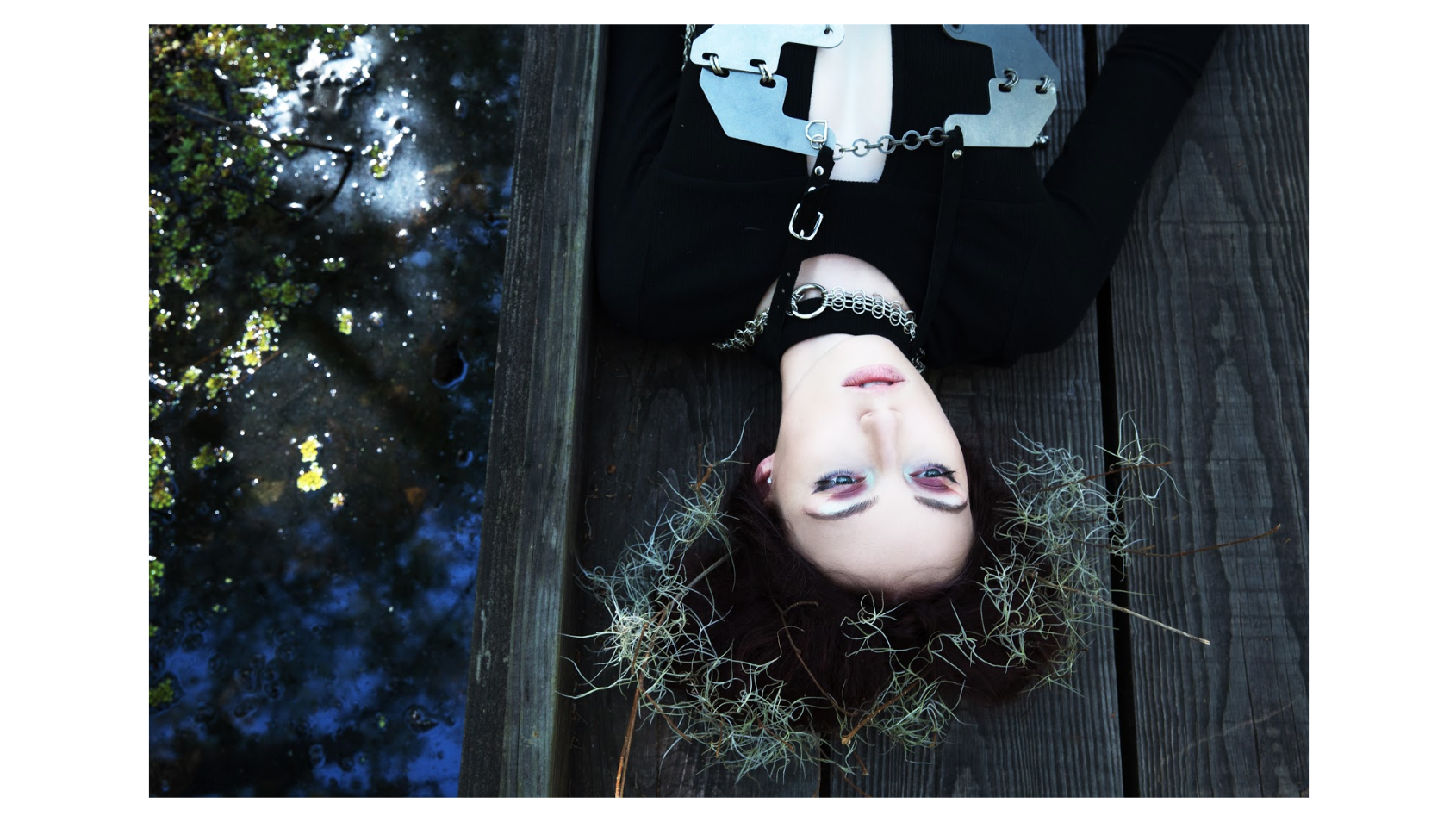 This is New Orlean, here designer was reinventing the idea of corset and an empowering element.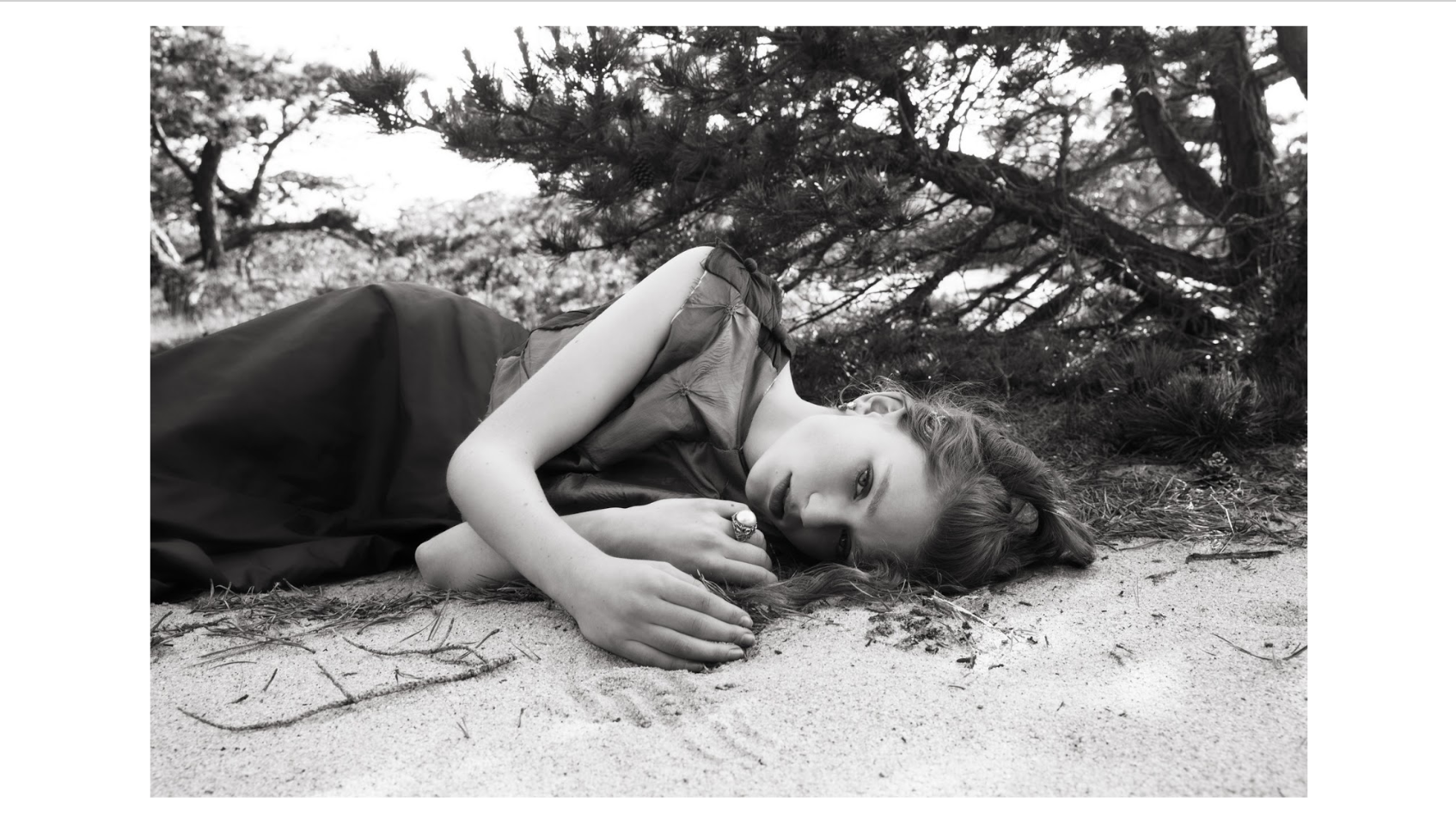 This is just near us, Cap Code, we had a huge origami crane in this story, but it's not on the picture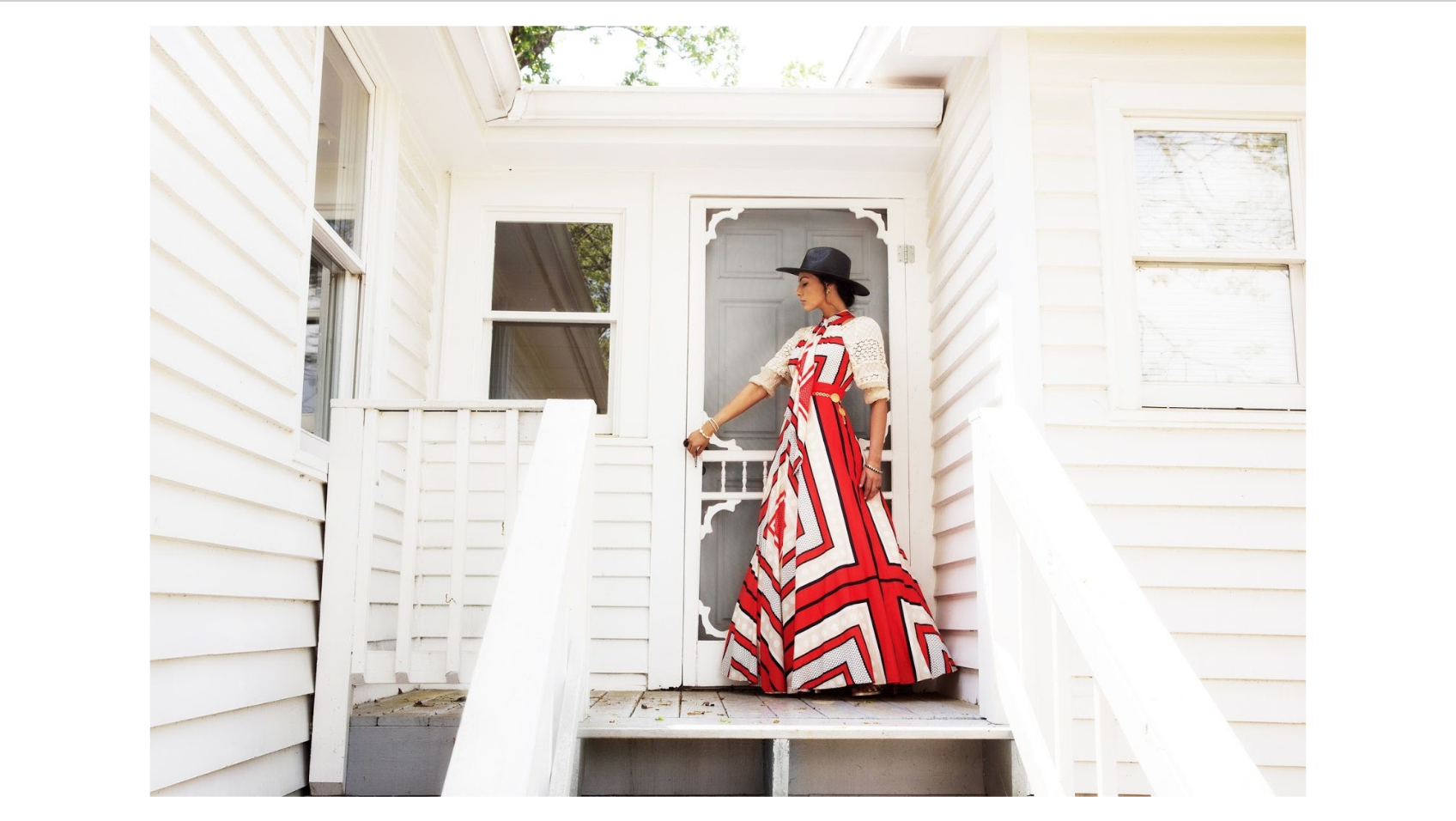 Ant this is Atlanta, a historic farm.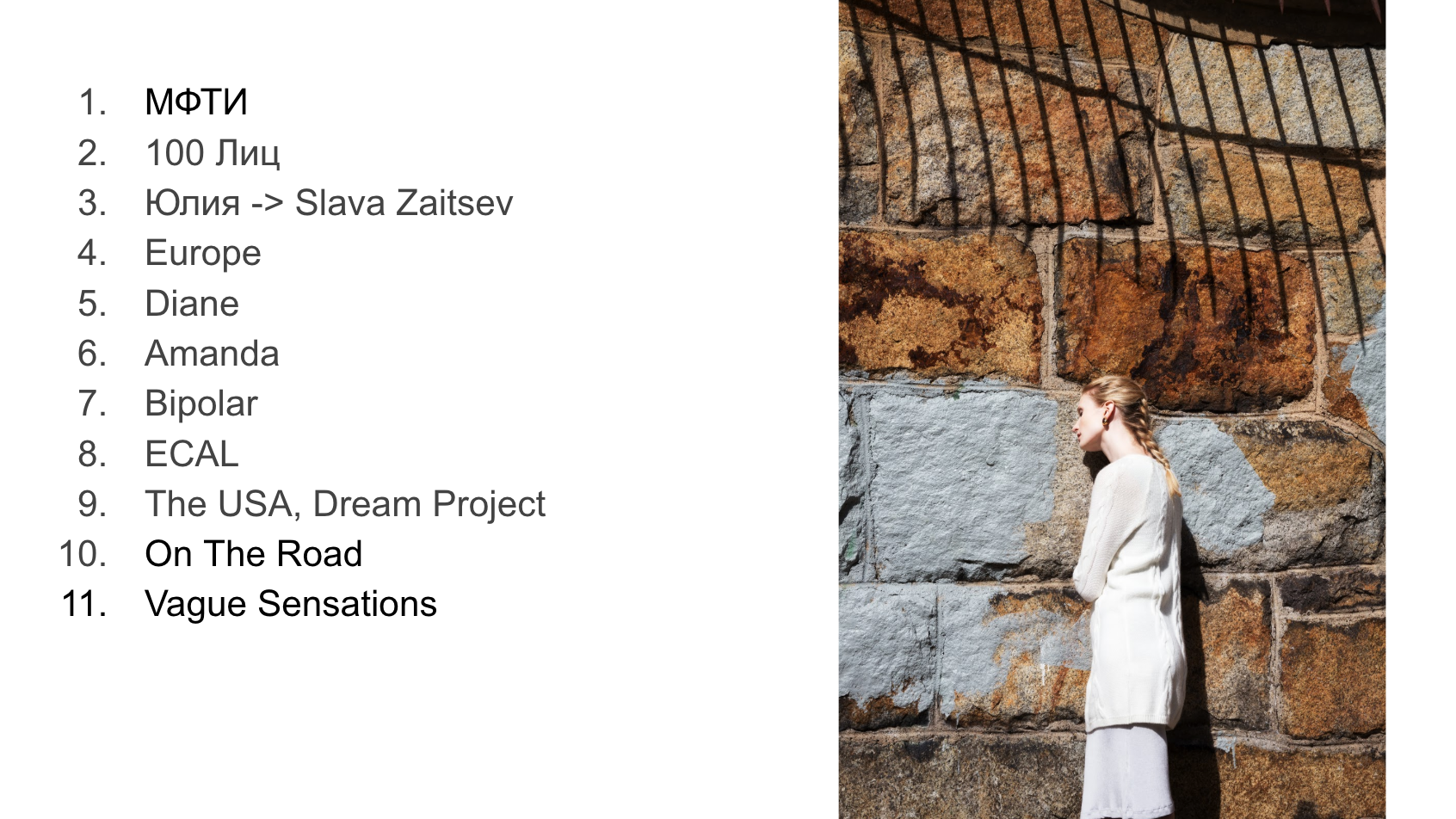 After On the Road I became even more brave and decided to move on to more artistic photography. I took my body of work and excluded anything client or brand related and I decided to put everything that's left in a book. That's the project I am working at right now.