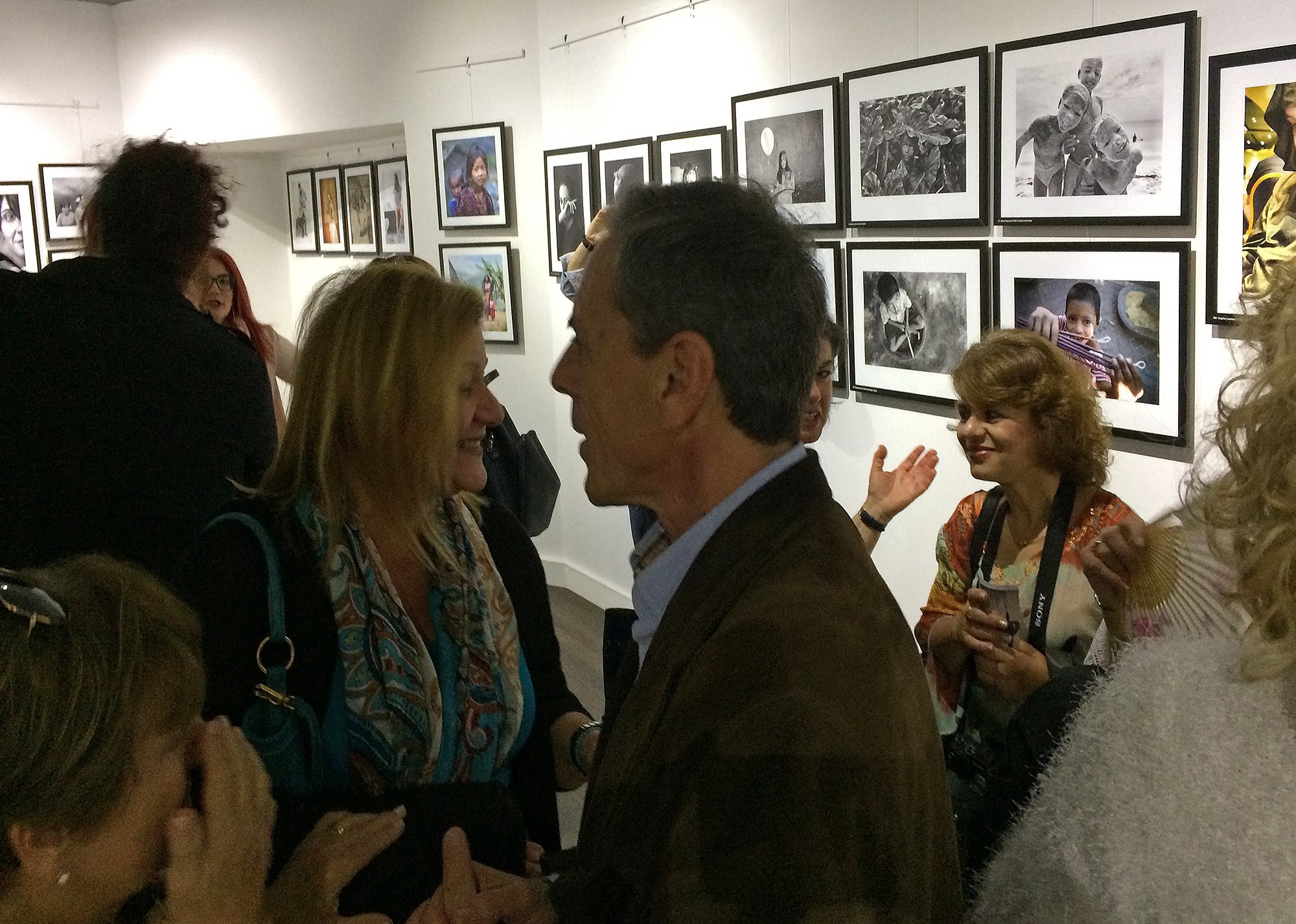 Perks are important. Alright, your best works are selected, printed, hanged; you put on your fancy clothes, took a pile of your business cards, printed the art statement and prepared a short thank you speech just in case. Is that all? Try to look at the event with the eyes of a visitor, how do you imagine before, during and after?
Before, in the description of the event, it makes sense to write "Come have a drink, check my art and join the conversation.." and not "Come join me" or "Come check my art" or "Come listen to what I have to say" — you got the idea. Then if it's "Come have a drink", it would be better if a welcome drink will be included. In the Trade, the restaurant offered a welcome drink and free snacks during the first hour — not only people were pleased, they also were mentioning it as a fancy gathering afterwards (and of course they mention the cafe itself a lot).
Besides food :) I make a small book about the series which I presented at the opening. I have just one and people had to wait to get their hands on it. I had a mailing list of the people who would like to have this book. Then I posters for the model who are present on the opening and I had a few different kinds of postcards that models could sign for visitors. Postcard is a thing that people will bring home and show friends, the book gives a story to tell while showing a postcard.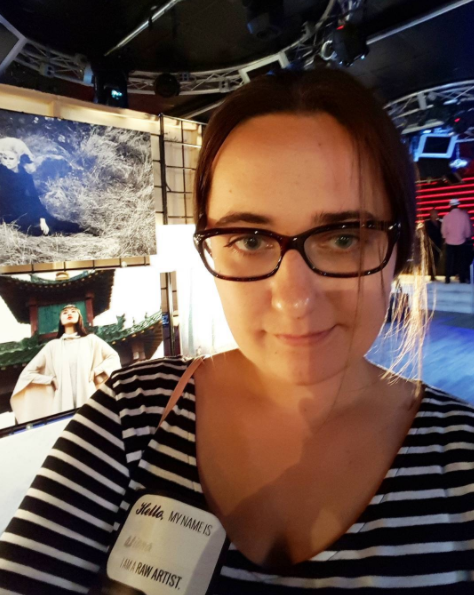 Invite them all! What was really surprising to me at my first reception — many people don't show up, sometimes even if they told you they would at the morning of reception day. So it's a good idea to ask the venue, how many people they can host and then invite 2 times that amount. Because it will be a rain, or snow, or cold, or hot, or people would put the wrong day in the calendar, or just will be too tired.
Inside your long list of invitation, it's good to have two shorter lists: people who were involved in creating the pieces (models, MUAH, stylists, assistants) and people in the industry who you need to know about your success. For the first list — make sure they will know all the details first and they will be able to invite friends from their side. For the second list — if the person didn't manage to come to the opening, make sure to meet with him/her at the venue at one of the following days, while your work is still there.
Don't make people guess. When coming to the restaurant, how often do you pay attention to the pictures on the walls? Well, if those are good pictures, maybe quite often. But how often do you wonder who are the author, what is the story behind the series and if you can buy one of the works? Rarely. And then if you do wonder, how often would you ask the waiter about that? And how often will they know the answer? Almost never. That's why as an artist you want to have your name, the work's name and price (if appropriate) be written near the picture. Out of all the links to my portfolio, Instagram handle actually worked the best — I got dozens of messages from new people complimenting my work and significant increase in followers.
Next Up: Mundi Model's Interview