Hello and welcome to my photo-blog, I am glad you joined us.
We have this group: https://www.facebook.com/groups/272015587523623 where we meet once a month and I share some links every week.

Starting January we will have a course happening there too, that covers portrait, fashion and fine-art photography.

We also have a newsletter one a moths with blog updates and some special materials for photographer.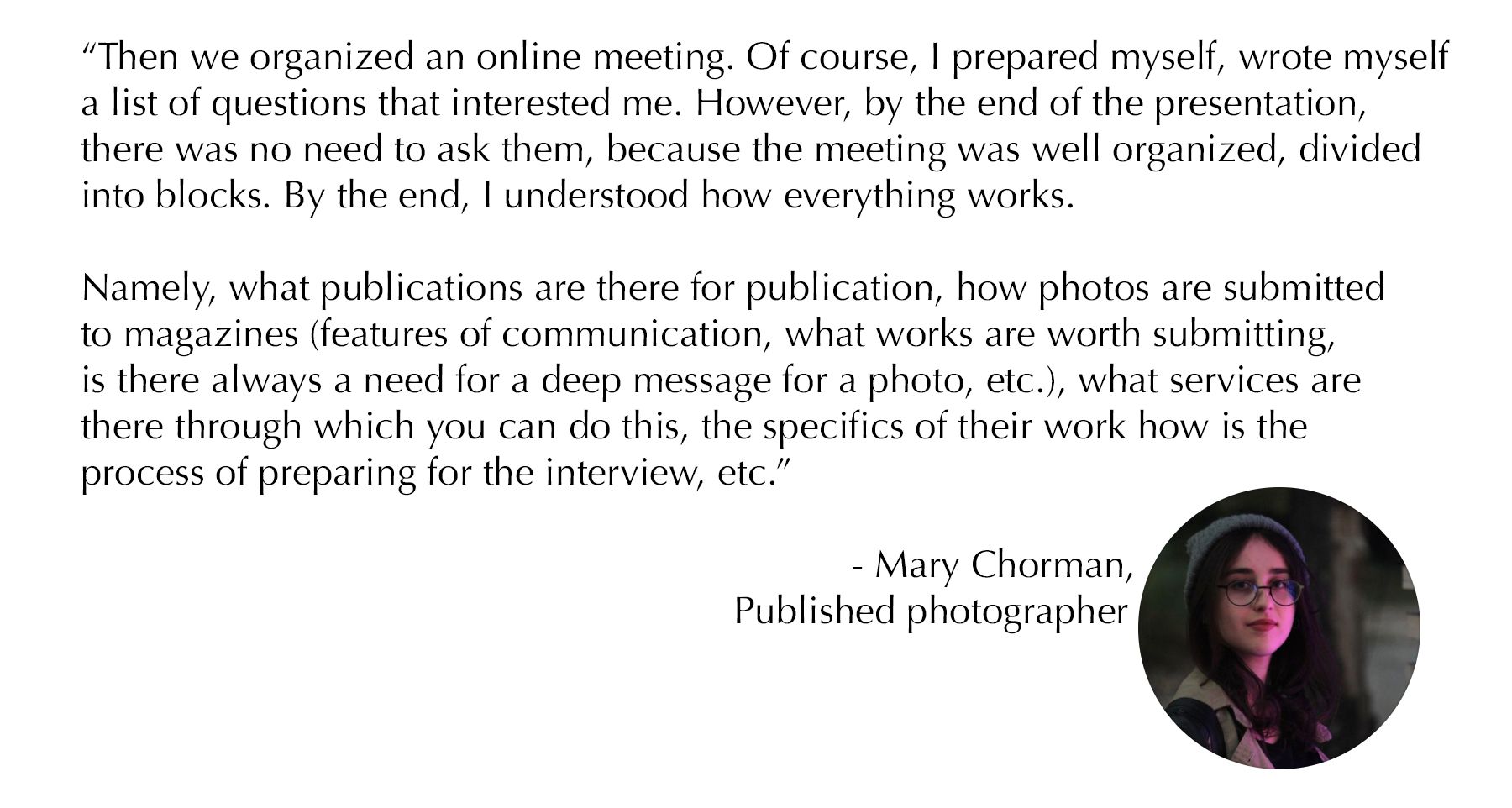 As for one-on-one tutoring, we will work well together if:
You are in love with photography. Not with building a business, networking, seeing your name on magazine covers, but photography itself. The level and consistency of work I will tutor you to do requires you to be obsessed with every pixel of the picture.
Both professionals and serious hobbyists are welcome here.
You must have excellent work ethics when it comes to your models and team.
You are hard&smart-worker only comfortable when in control of your practice and career.
You are ready to analyze your creative process as well as your thinking. We often have "mantras" that stop us from making progress (for example "You need to know a lot of right people to publish your work" – wrong!), together we will identify those and look at the real reasons you that stop you from taking the next step.
You are serious and you do what you said you will even if (natural disasters aside) the week didn't go as planned.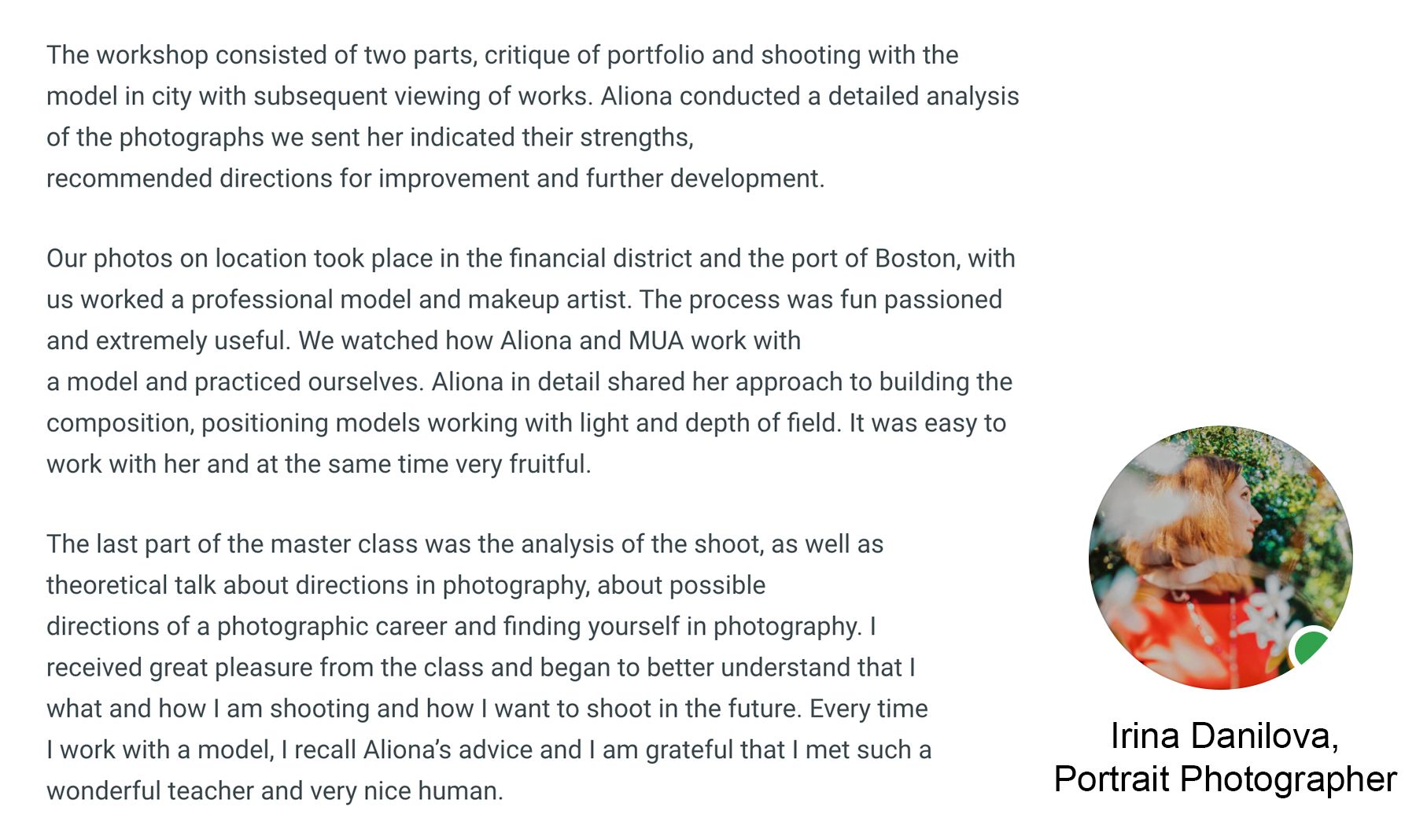 Normally I work with people in one of 3 ways:
Answer questions specifically for your practice. Say we talked during my webinar, but you would like a bit more in-depth overview of publishing opportunities specifically for your work. We meet for an hour and talk about specifically your question given your current practice. We can also talk about working with designers, model agencies, getting first clients and so on.
Learn a skill. It can be the whole Lr+Ps post-production or specifically frequency separation, or starting to shoot on manual, or practicing with the light or growing your social media (I have 100k followers on FB:)). We have 3-4 lessons here, first I explain and demonstrate the technique, then you try it and I correct your possible mistakes, then you have some time to practice and when you have enough questions we make another walk-through together.
Mentorship. You know how people say it's easier to loose weight if you have a personal trainer? Think of me like personal trainer for your photography. I build custom schedule for different students. Some need 20 min sessions 2-3 times a week, some 1h each Saturday, same time, some take more or less depending on how busy they are with other responsibilities. We set goals together, plan shoots together, contact designers together and get first publications together. If you really want to boost your career, 3-6 month of such training is proven to be beneficial.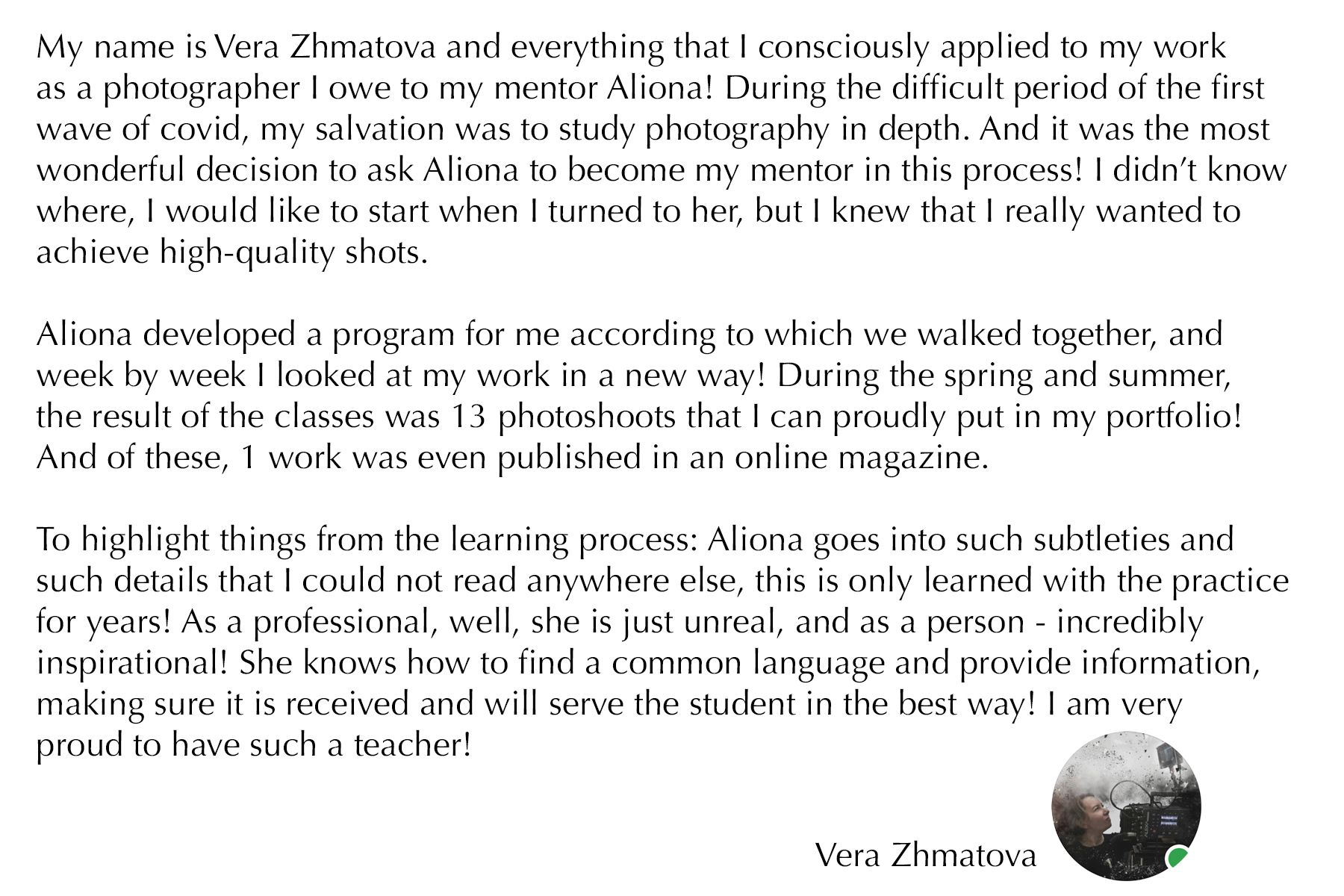 Here is my CV as a photographer: https://alionakuznetsova.com/about/
And experience as a tutor:

Lectures: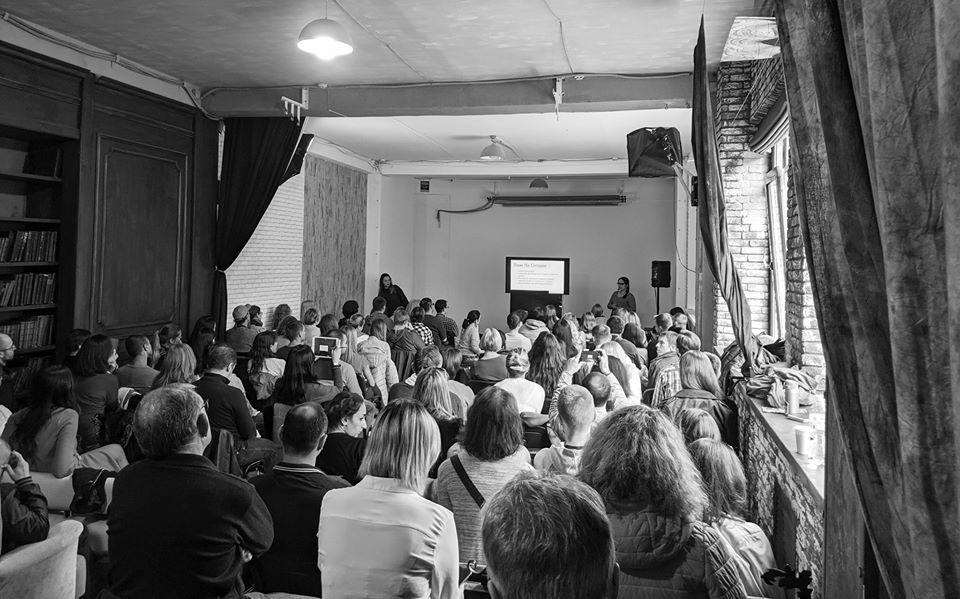 12 lessons learned while working and publishing in Ukraine, Europe and the US
Cultural differences and photo industry
Creative process and photo-industry ecosystem
Personal brand from the photographer with 100k following
Master-classes: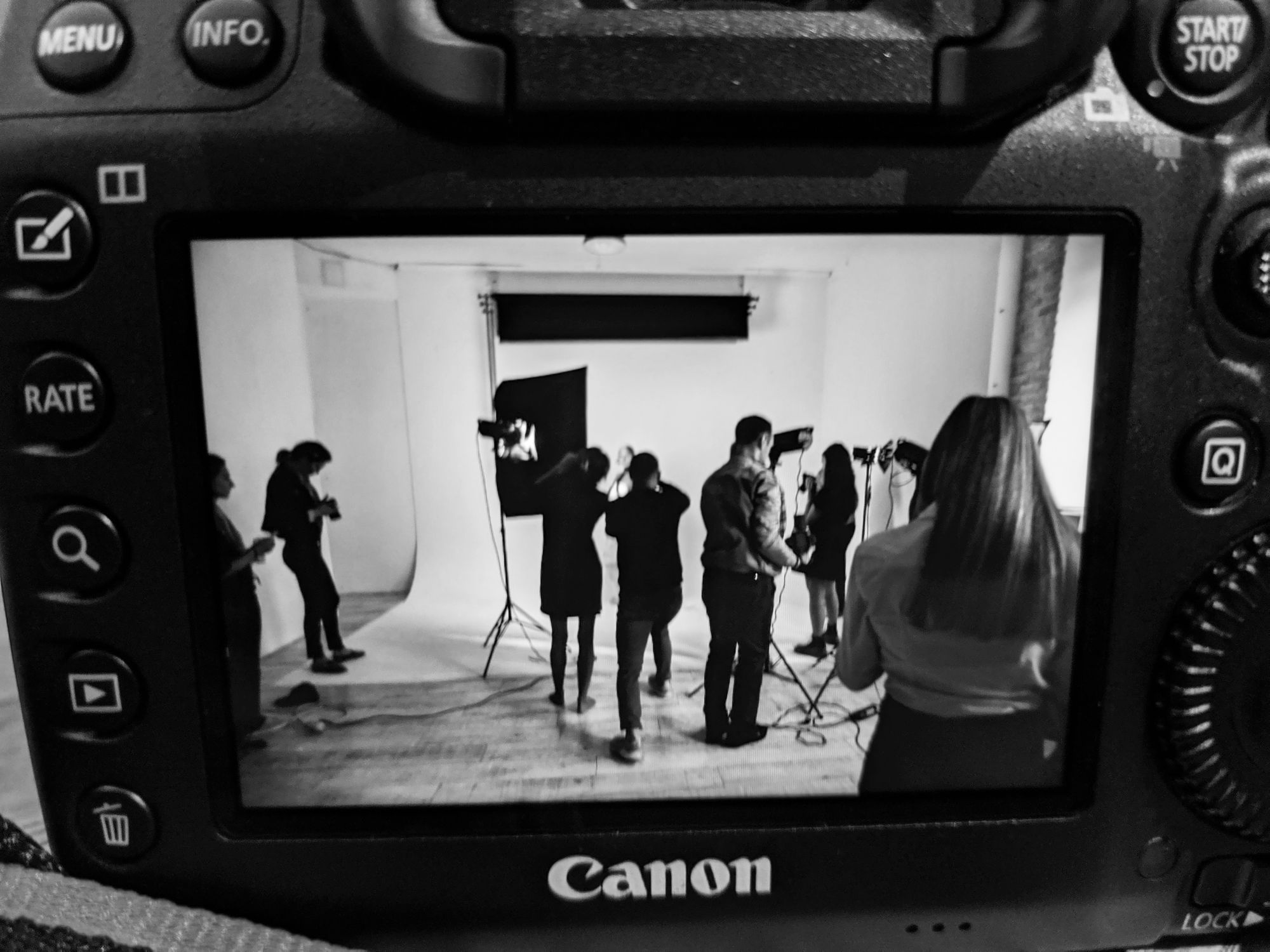 Next: San Francisco, February 2020
Theory: creating and publishing a project in 8 clear steps (with cheat-sheets)
Portfolio-review of participants (open discussion)
Practice: Urban photo-story, finding the right light on location
Practice: Creating an editorial in studio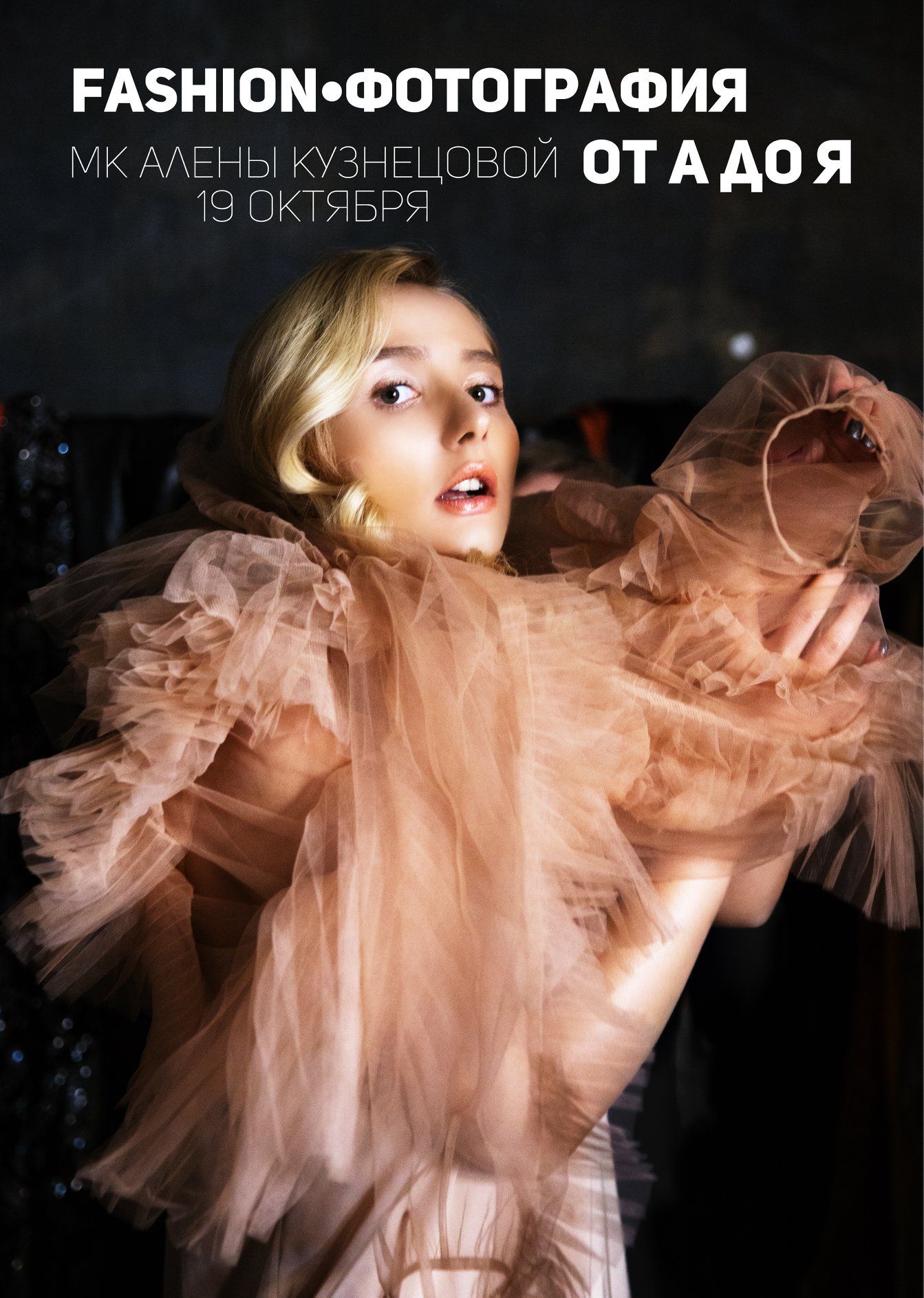 Creative Evenings:
Next: Budapest, Jan 25th
Open Discussion of creative process, organizing big and small projects, collaborating with magazines
Portfolio Review (available remotely):
Discussion of 20 best work by the participant, finding strongest aspects, fixing problems, advice on feature development