Ok guys, so I have been doing my research about photo-books and I asked FB photo-community for advice, here is the initial post and below all the suggestions I got, I hope it will be useful.
Also, if you have your own suggestions, please leave them in the comments and I will move them up to the main text asap:)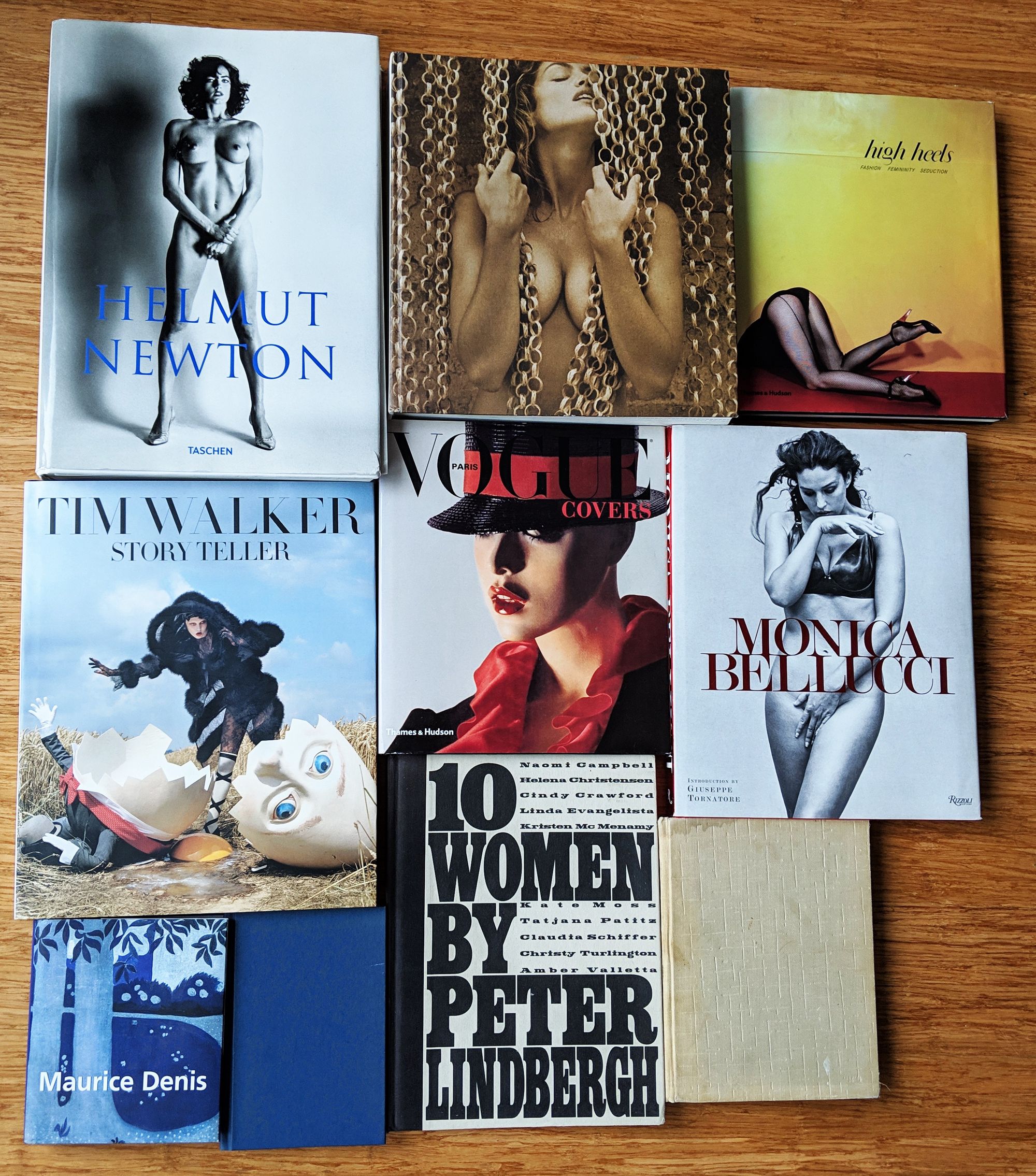 Question for photographers: what photo books do you own, which is your favorite and what's the story of it?Mine:
* Helmut Newton, it was a present, but I love how raw and real his work is
* Pirelly Calendar, also a present, like it a bit less
* High Heels, birthday present from almost a stranger, but it was a very useful book for several projects
* Tim Walker, my favorite at the moment, love his earlier work
* Vogue Paris covers, got as a present for moral when I was very sick
* Monica Bellucci, very useful book to study how the same model can be very different in different photographer's eyes
* Maurice Denis, paintings, explains some painting details
* Paris-New York, fun book for everyone who have been to both cities, graphics, not photography
* 10 Women, was my table book for a long time, I adored every photo and learned from it so much
* Beige one is a biography of mad genius Russian painter, permanently borrowed it from my parent's house
Fan Ho's: The Living Theater, it documents his early street photography in Hong Kong. Excellent use of light, would definitely recommend.
I love Dora Von Tease's Beauty Mark. It's more portraits and makeup, but her timeless style always inspired me
Pieter Hugo, George Hurrell, Cindy Sherman, Richard Avedon, Bruce Davidson, Arnold Newman, Gordon Parks, Saul Leitrim, Lee Miller, Eugene Smith, Josef Koudelka, Jay Maisel, Irving Penn, Paolo Roversi, Charlie White, Eric Madigan Heck, Alec Soth, and William Eggleston. I have many others that I like, but these are some I really enjoy.
I have probably a couple of hundred photo books, been doing this photography thing for 40 years this year..Favourite has to be Naked Landscape by John Swannell, the female form against harsh Scottish landscapes..
Mine:
* PhotoShop 7 by Laurie McCanna. A favorite how-to manual I credit for helping me learn PShop in the early day.
* Matt Vandervelt's 'Abandoned Asylums' became an instant favorite when he sent me a copy. More than just awesome photography, my friend Matt infused the book with a lot of research and history. He even credited me in the liner notes.
* Robert Correll's book of 'Digital SLR for Dummies' was a great reference when I bought my first DSLR.
* Shameless plug for my own coffeetable photography book 'Visions of Niagara'. My parents had it published a few years ago.
*Barb & John Upton's "Photography (fourth edition) is an old college textbook I bought nearly 30 years ago during my college years. Still the most comprehensive (film) photography book I've seen. I've kept it all these years for nostalgia…and the fact it cost me over $100 bucks at the time at Ryerson book depot.
Have most of those (not heels or bellucci) and love them all. Others include Herb Ritts, Bill Brandt, Mapplethorpe, Duane Michals, Mario Testino, etc etc! Look at some of them before almost every shoot!\
I have the Monica bellucci one. I also have one called 4 inches that is very good.
Newton, Mapplethorpe, Liebovitz, Avedon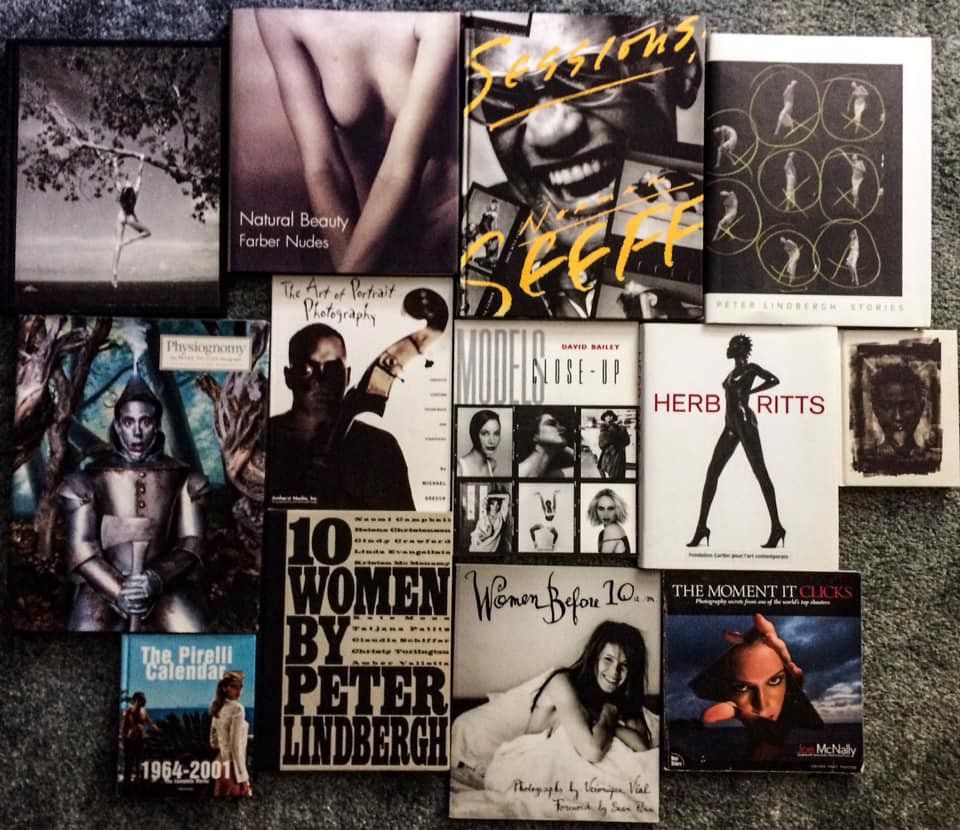 Ansel Adams — The Camera, The Negative, the basics.
I have a few favorites… But if I had to choose a Top 3 it would probably be something like:
*Michael Kenna — Forms of Japan
*Gabor Szilasi — Eloquence of the everyday
*Christian Coigny (self titled book)
You can see my collection of books on my blog:
https://emulsionnews.wordpress.com/ma-bibliotheque/
*Sebastiao Salgado- An Uncertain Grace It is one of the most powerful group of images and writing together that I have personally encountered. He talks of respect for those you photograph and the power that one can wield with the camera. It is from the 1990's I believe and it has had a lasting impact.
*https://www.amazon.com/gp/aw/d/0893814210/ref=tmm_fbs_hrd_title_0?ie=UTF8&qid=&sr=
*many, my favourite is "dogs" by elliott erwitt
my favourite is Elliott Erwitts Dogs. The most rarest I own is James Nachtwey¨s Inferno, signed. The book of my dreams and nightmares. I also love "as i was dying" by paolo pellegrin, world view by leonard freed.
Magnum contact sheets, the Americans
Sally Mann "Deep South, Eggleston "The Guide", Joel Meyerowitz "Cape Light"
I don't really own any books per se, but 45–50 years ago I read and studied everything I could by Andreas Feninger (LIFE Magazine), Edward Steichen, Alfred Eisenstadt, Edward Weston, Ansel Adams, Man Ray, Elliot Porter, W. Eugene Smith, Dorothea Lange, and about a dozen other then-considered masters of the art. They taught me how to see creatively and how to translate that creativity into an image. The technical stuff I learned from a correspondence course, technical tutorial books (there was no Internet in 1969–70), and even read every page of the complete 21-volume Encyclopedia of Photography. But it was learning how to think and see that was the most important of all, the technical stuff is just learning how to use your tools to do what you want to translate your vision to an actual image
I started with Ansel Adams, and got an autographed copy of Yosemite and the range of light from him. Helmet Newton, Herb Ritz and many others. Newton has been an inspiration for model and Adams scenic.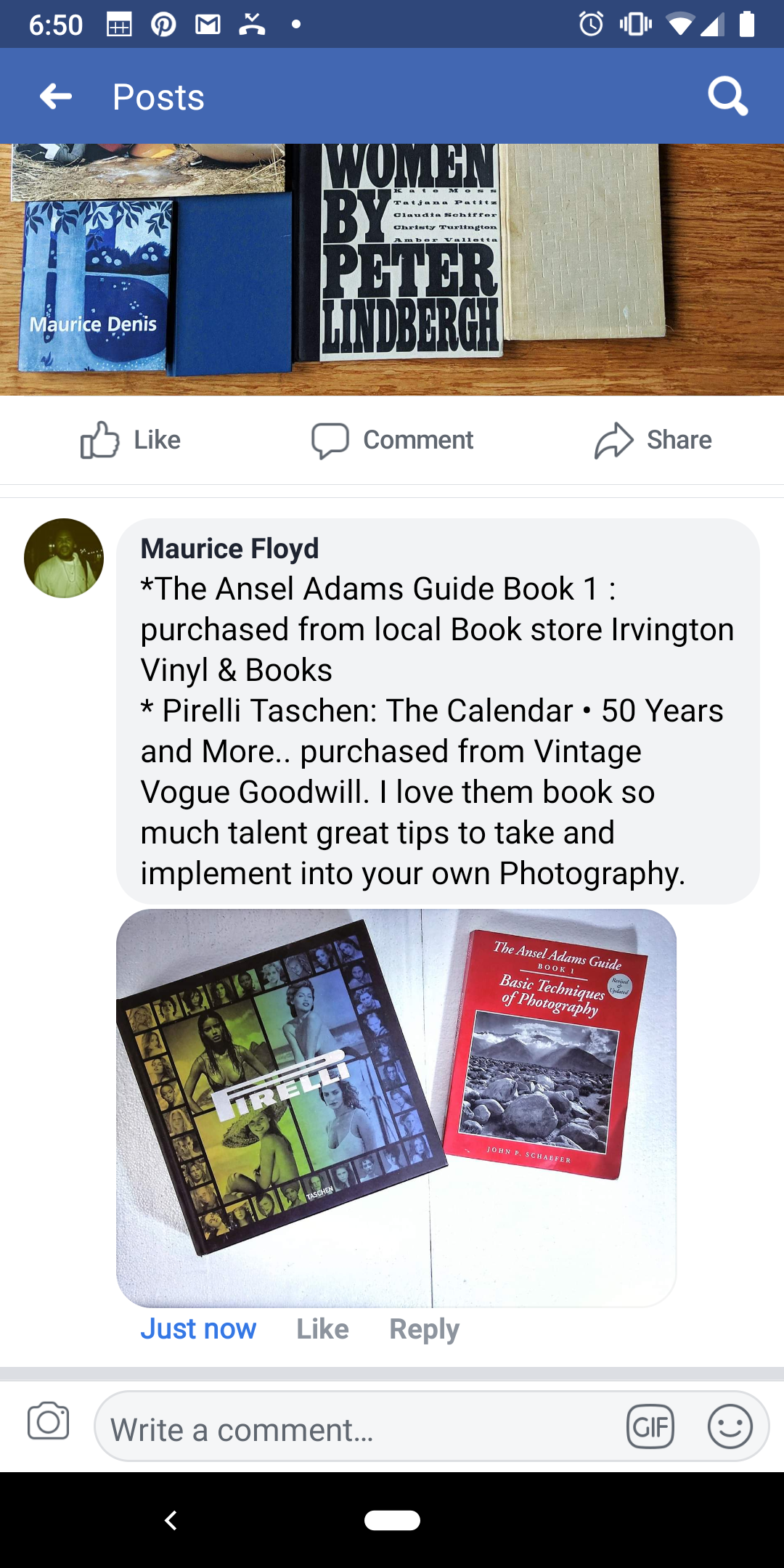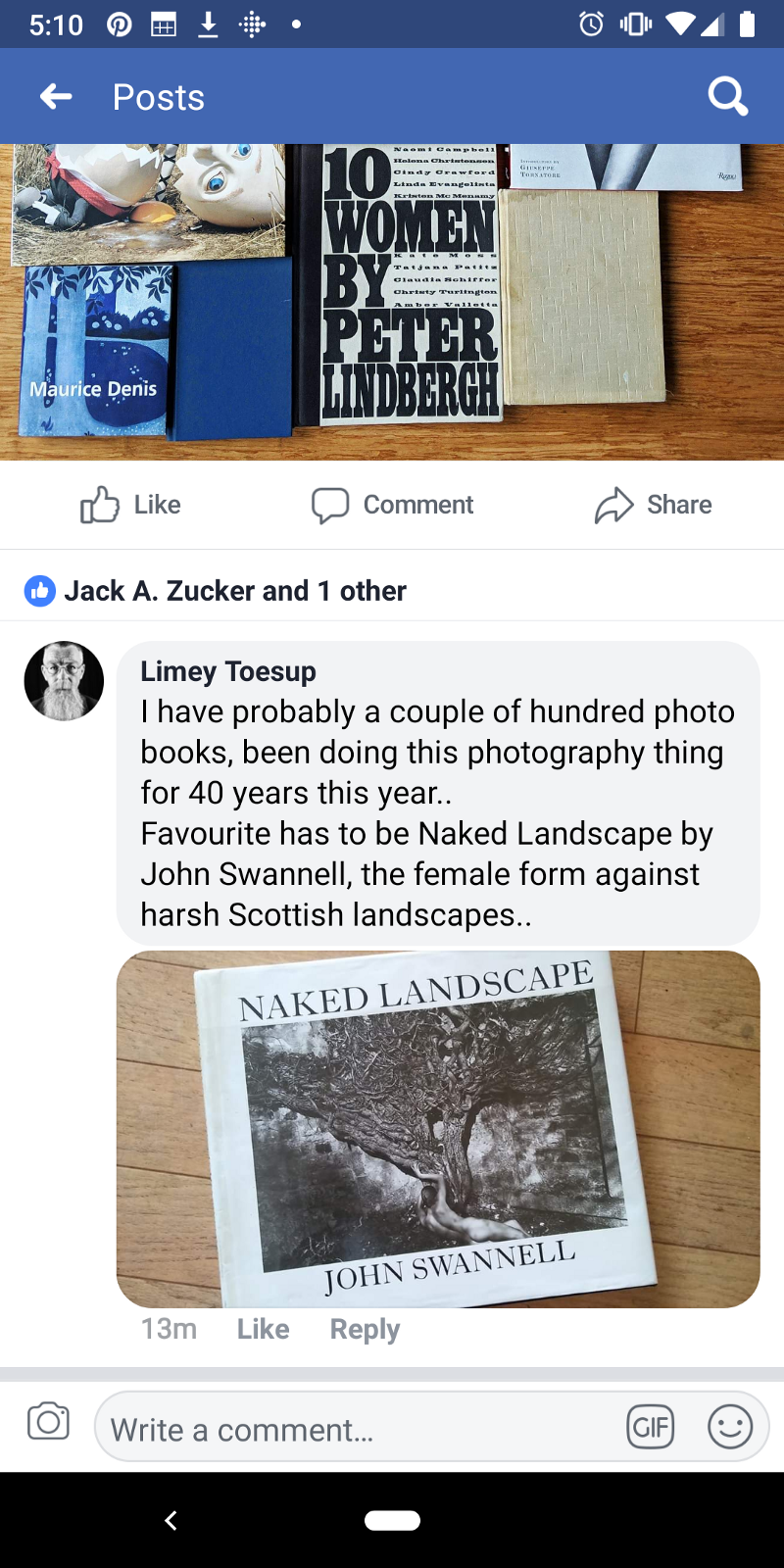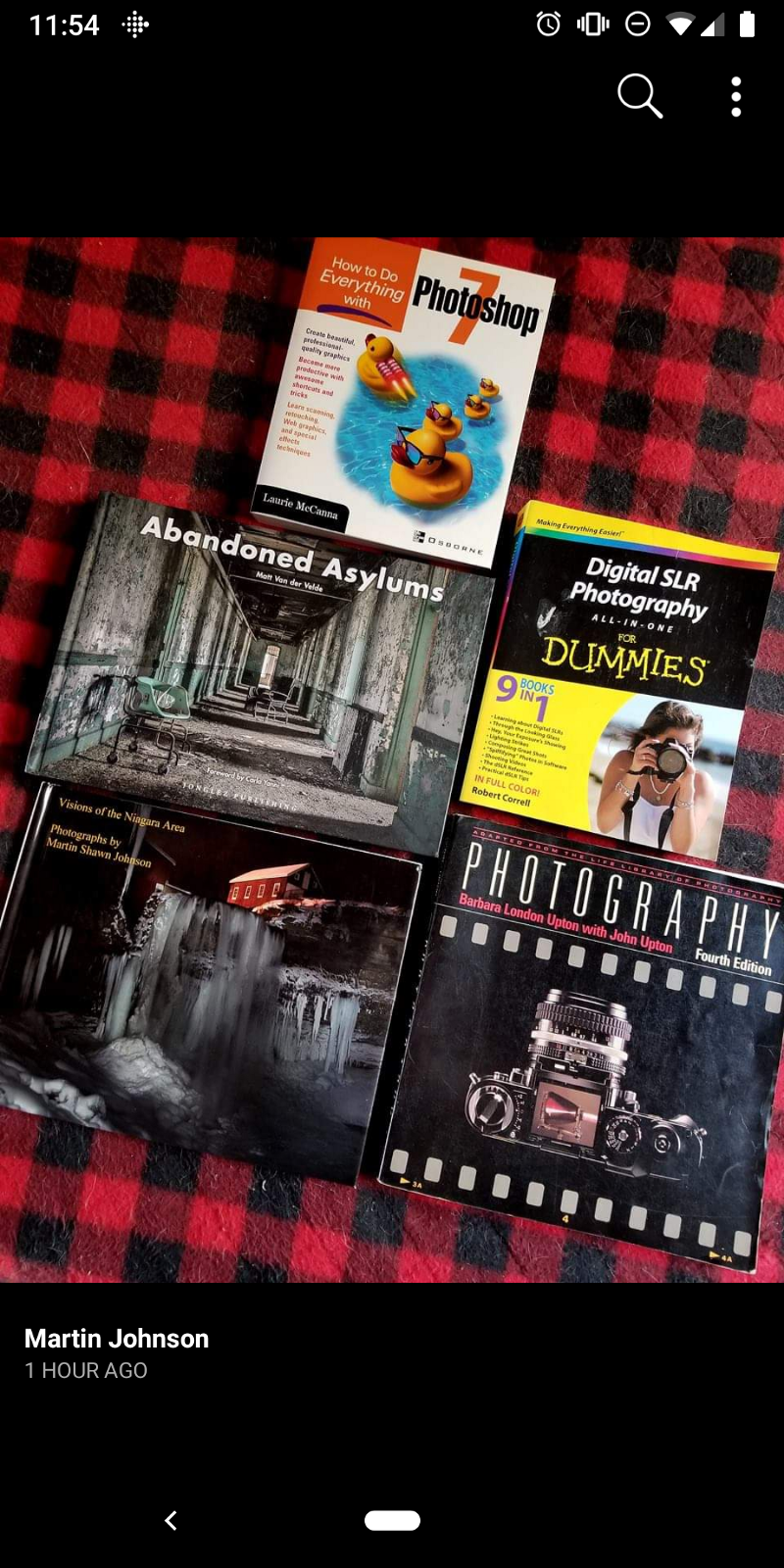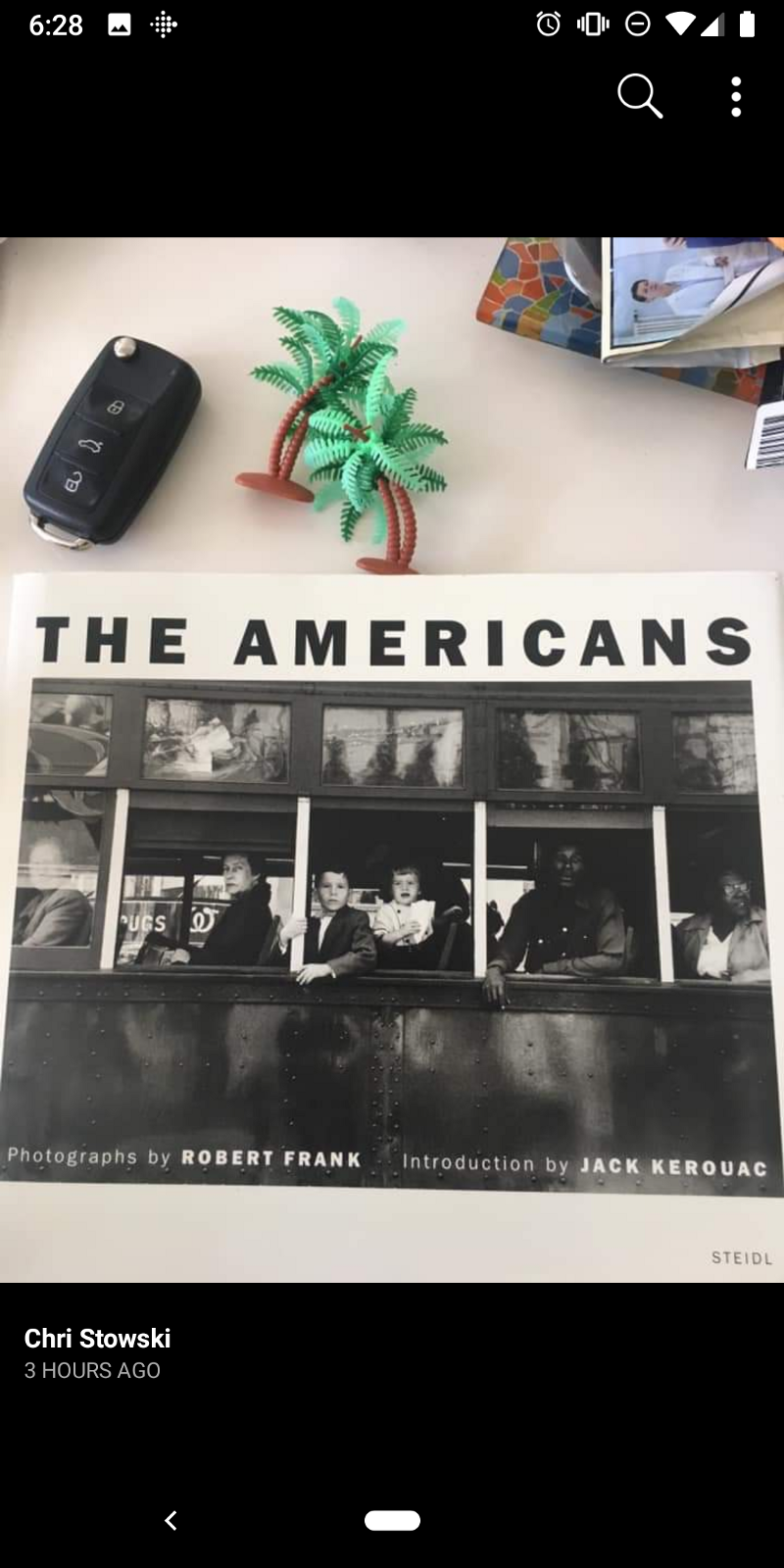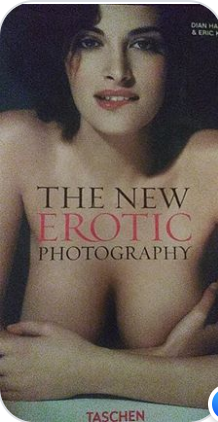 I own photographing men by Jeff Rojas.. hes become a mentor, and friend over the years of me learning and also I'm in it lol. And I have his book on photographing women as well plus some from Robert Venezuela and Lindsay Adler
Next Up: Team Tutorial: HMUA