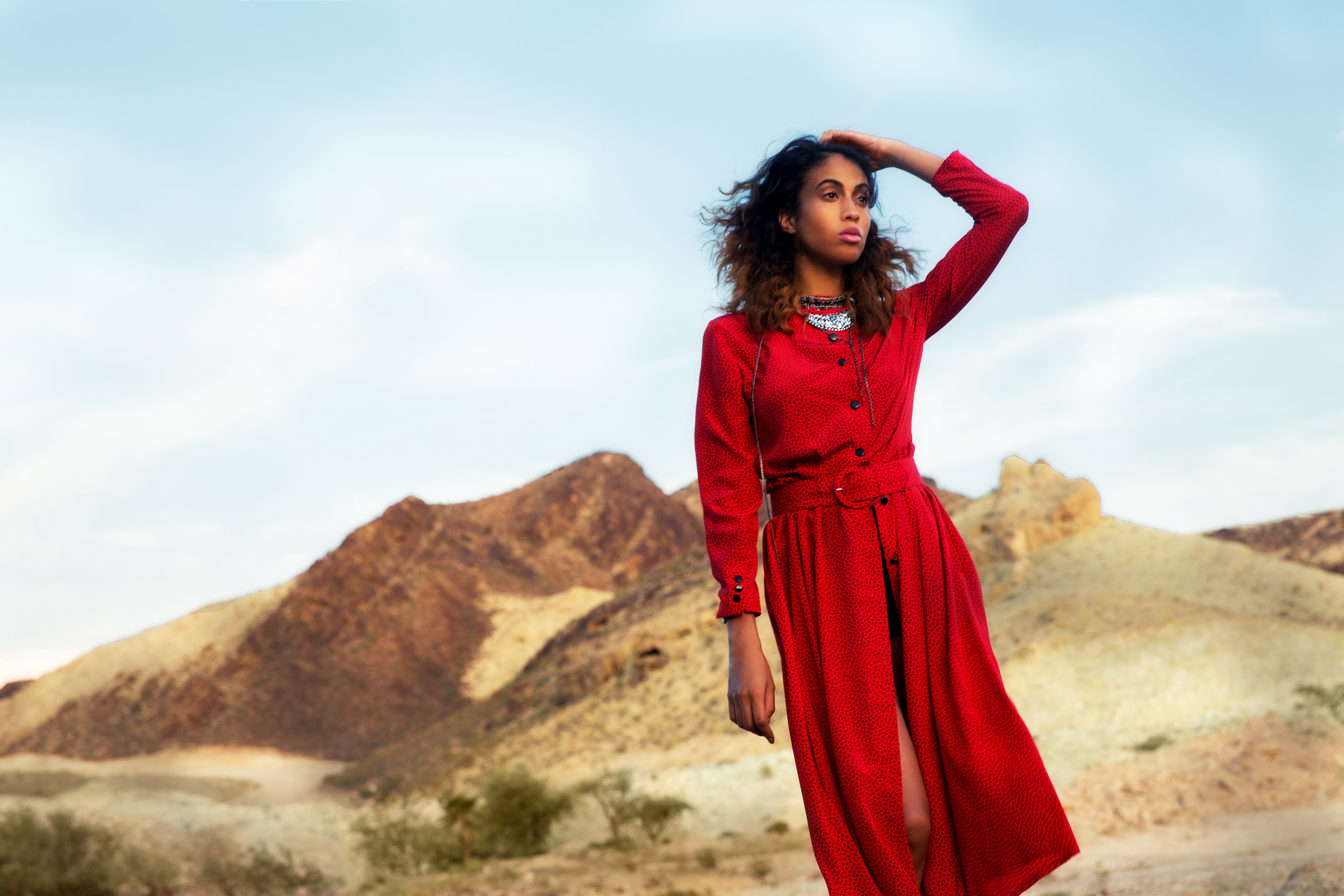 Working in hot temperatures is in fact much harder task than working in cold. It's easier to warm up than to cool down.
The picture above was taken at 105F in August, near Las Vegas. It was really hard to do and it wasn't really necessary because I could make the same picture a couple of months later. But well, my travel was in August and I didn't really work with extreme heat before.
Possible advice:
It's better to shoot in the desert during the winter months, but stay outside the wet season otherwise, your desert will look like a nice park.
Get a lot of water with electrolytes, at least a small bottle for every half an hour for each team member
Move as little as possible and as slow as possible
Work in the shadow as much as you can
Make sure your wardrobe doesn't include wool or layers
Dry heat is ok with sweat, but if you work in New Orleans or Miami be sure to arrange the wardrobe in a way that you won't see the sweat stains — they are hard to retouch. Make sure to wash or dry clean things before returning them
Was this article helpful?